Everyone's a winner in Ras Al Khaimah this summer, thanks to our irresistible summer promotion, Wanasa, which means happiness, fun and excitement in Arabic. You can experience this and so much more, including prizes galore, when you book a minimum of three nights at participating Ras Al Khaimah hotels
Summary of Wanasa Offer
Prizes for visitors up for grabs include complimentary tickets for Dubai Parks & Resorts and attractions in Ras Al Khaimah, free room nights and upgrades across the Emirate's world-class hotels, and discounts on local dining
The campaign also offers an enticing 40% discount on admission to Dubai Parks and Resorts, and free stays for guests aged 12 and under, when booking three nights or more at participating hotels
Ras Al Khaimah Tourism Development Authority debuts its summer campaign, offering visitors from around the world the chance to win a range of exciting prizes. These include complimentary access to Dubai Parks & Resorts, Jebel Jais Flight, Jais Sky Tour, Al Hamra Golf Club, Bedouin Oasis Camp and Suwaidi Pearl Farm, in addition to complimentary stays and upgrades across world-class hotels in the Emirate, a range of discounts across restaurants and more.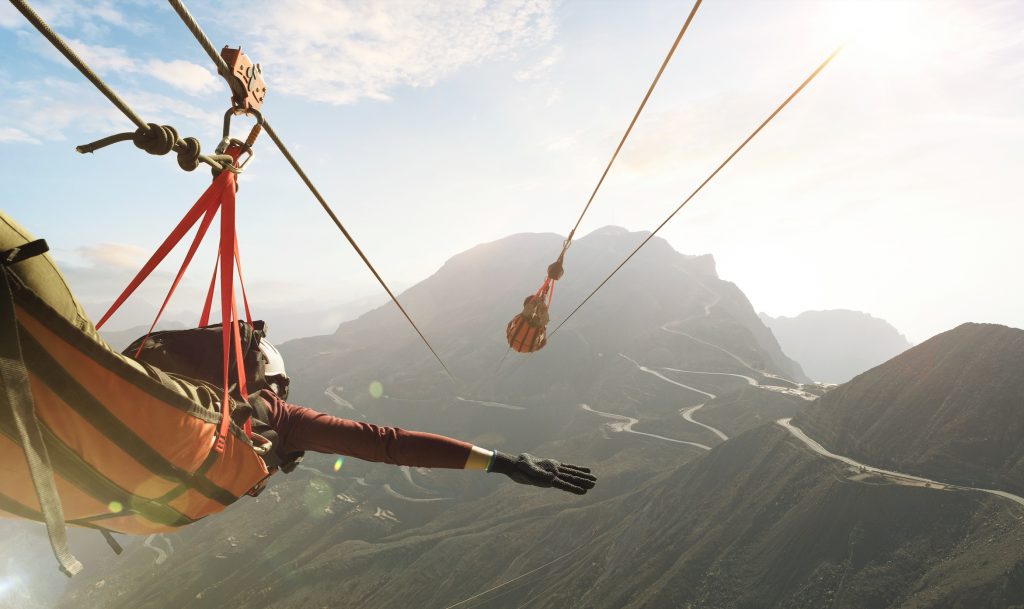 Details of Wanasa Offer
Running now until 15 September 2021, WANASA offers all guests booking a stay of three nights or more at participating three-, four- and five-star hotels in Ras Al Khaimah, an automatic 40% discount on admission to Dubai Parks and Resorts. As the region's largest leisure and entertainment destination, visitors can dive headfirst into fun filled experiences, as they explore LEGOLAND®, MOTIONGATE™ and Bollywood Parks.
How does this offer work?
When you check in, you'll receive a scratch card with a prize guaranteed including free admission to one of four theme parks at Dubai Parks and Resorts – LEGOLAND, the LEGOLAND Waterpark, Motiongate or Bollywood Park – a hotel stay or upgrade, free or discounted entry to Ras Al Khaimah attractions, plus discounts at local restaurants.
You'll also receive a huge 40% discount on entry to Dubai Parks and Resorts and there is even a complimentary shuttle bus running from Ras Al Khaimah to your theme park of choice, twice weekly.
Shuttle bus available every Monday and Thursday. Pick up points are Manar Mall at 11:30 am and Al Hamra Mall at 12:00 pm. Guests are required to register with their concierge one day prior.
And did we mention that kids aged 12 and under stay for free this summer too?
What are the prizes at Wanasa Promotion?
'Everyone is a Winner', with the WANASA 'Book. Scratch. Win' scratch card, provided upon check in, with guaranteed prizes including:
Free admission to Dubai Parks and Resorts
Complimentary room nights and upgrades at Ras Al Khaimah's world-class hotels
Complimentary access and discounts on experiences at Ras Al Khaimah attractions, including the Jebel Jais Flight and Jais Sky Tour, guided tours of the city, thrilling hikes with certified providers, a round of golf at Al Hamra Golf Club or the Tower Links Golf Club and a choice of water-sports across the beachside hotels
Discounts on dining across local restaurants such as Thunder Road Pizza and Grill
What is Wanasa, the Summer promotion campaign for Ras Al Khaimah?
WANASA is an Arabic word meaning happiness and joy – the feeling visitors get when they experience Ras Al Khaimah; each letter describes the northern Emirate's gracious hospitality and natural assets: W for winner; A for authentic; N for nature; A for adventure; S for sea; and A for a lot more.
WANASA builds on the success of the authority's summer 2020 Shortcation campaign, which generated more than 15,000 room nights over three months and produced 65 million media impressions. This was followed by equally successful Funderful winter campaign, which boosted tourism awareness about the diverse terrain of the Emirate, spanning expansive terracotta deserts, towering mountain peaks and pristine beaches.
"With our diverse tourism portfolio spanning adventure, nature, wellness, family fun, culture and more, Ras Al Khaimah has plenty to offer visitors, from UAE residents planning a staycation to overseas travellers looking to explore. WANASA not only captures what they can experience, but also how they will feel when they stay with us. It capitalises on the positive momentum of previous campaigns, keeping the Emirate top of mind as a must-visit destination," said Raki Phillips, CEO of Ras Al Khaimah Tourism Development Authority.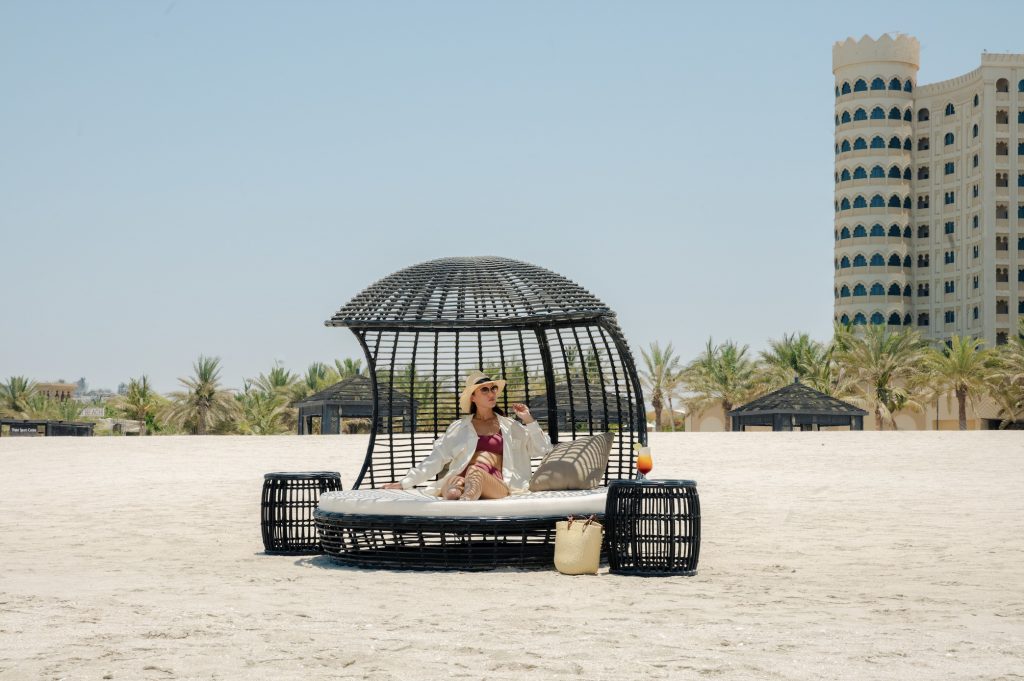 WANASA is aligned with the tourism authority's recently unveiled vision and destination brand – one that reflects the diverse natural outdoor environment This new identity is inspired by Ras Al Khaimah's spectacular topography, as well as its cooler summer climate, appealing to the growing segment of travellers who desire something different in the new normal.
It also builds on the authority's success in promoting Ras Al Khaimah's unique attributes and safety credentials to visitors, with the Emirate named the Gulf Tourism Capital for both 2020 and 2021 by the Gulf Cooperation Council; recognised as the world's first 'safe' city, certified by Bureau Veritas; and the first Emirate to receive the World Travel and Tourism Council (WTTC) 'Safe Travels' stamp. Ras Al Khaimah was also the first destination worldwide to offer complimentary return PCR testing, a service that the Emirate has since extended. Any international visitors staying two consecutive nights can access the free PCR testing at RAK Hospital or RAK Medical Centre in Al Hamra Mall until 30th September.
Participating hotels for Wanasa Summer promotion by Ras Al Khaimah
The full list of participating hotels includes:
[booking_product_helper shortname="deal finder"]
About Destination Ras Al Khaimah
One of the seven emirates of the United Arab Emirates (UAE), Ras Al Khaimah means 'top of the tent' in Arabic. Only 45 mins from Dubai, RAK, is geographically located between the Hajjar Mountains and the Persian Gulf and shares borders with Oman. Above all, apart from its rich Arabian culture and beautiful weather, Ras Al Khaimah is known for its scenic beauty from mountains, beaches, deserts and mangroves.
---
How to reach Ras Al Khaimah
Only a 45 minutes drive away from Dubai, it is easy to get to Ras al Khaimah. The emirate is also linked to Dubai by free shuttle buses to and from Dubai International Airport and Dubai World Centre Airport, offering easy, direct transfers to Ras Al Khaimah. You can find more information on travelling to the emirate on our Getting Here section.
Incase getting to Ras Al Khaimah by your own transport is not an option check our article on How to travel between RAK and Dubai if you don't have a car
Top activities you can book now
Ras Al Khaimah is famous for its many beautiful outdoor spots, which is suited alike for families, couples, thrill-seekers, horror freaks, relaxing kind or just change of mood. Following are few activities you can book now to explore Ras Al Khaimah.
Terms and Conditions for Wanasa
Partner
T & C
Contacts
Website
HILTON RAS AL KHAIMAH BEACH RESORT
Prior reservations is required, subject to availability, not valid on holidays (eg Eid and festive season), and may not be used in conjunction with any other offer. Please book in advance by contacting our Reservations team with a scanned copy of the voucher. Please present the original voucher upon arrival. This voucher is non refundable or transferable and cannot be extended if lost, stolen or once validity has expired.
T: 00 971 (0)7 228 8844
www.rasalkhaimahresort.hilton.com
HILTON GARDEN INN RAS AL KHAIMAH
Prior reservations is required, subject to availability, not valid on holidays (eg Eid and festive season), and may not be used in conjunction with any other offer. Please book in advance by contacting our Reservations team with a scanned copy of the voucher. Please present the original voucher upon arrival. This voucher is non refundable or transferable and cannot be extended if lost, stolen or once validity has expired.
T: 00 971 (0)7 228 8888
www.hgirasalkhaimah.hgi.com
The Cove Rotana Resort
• Vouchers are valid till 30 October 2021
• Voucher is non-refundable and non-transferable
• Valid only in the hotel issuing the voucher
• This voucher cannot be exchanged in lieu of cash
• No further extension will be granted after the validity date
• Fifteen (15) days prior reservation is required
• Rooms and confirmation are subject to hotel availability
• Your stay is subject to Tourism Dirham of AED 20 per room per night which you will be settled upon check-in
• Room night is subject to 5% VAT and 7% Destination Fee
• Not valid during:
o Weekend (Thursday & Friday)
o EID, Public holidays, Festive season or in conjunction with any other promotions.
T: 00 971 (0) 7 206 6000
www.rotana.com
Jannah Hotels & Resorts
• Validity is non-extendable.
• Advance booking is required.
• Rooms are subject to availability.
• This voucher cannot be used in conjunction with other promotions and is not transferable.
• This voucher must be presented to our Reception Desk upon arrival.
• This voucher may be used only once and cannot be encashed.
800-JANNAH
www.jannah-hotels.com
Royal View Hotel
• Voucher valid for stay on or before 30 Sept 2021
• Room stay on room only basis for 2 adults
• Child below 9 years, sharing existing bed, stays FREE. Child above 9 years and below 18 years can be accommodated @ AED 75/- with an extra bed
• Vouchers valid to redeem with prior booking only
• Not valid to stay during EID holidays 22 JULY – 29 JULY
• Stay is subject to AED 15 TDF.
T: 00 971 (0)7 2277717
www.royalviewhotel.ae
Action Hotel Ras Al Khaimah
• 1 complimenary night stay will be in classic room
• Your stay is subject to Tourism Dirham of AED 10 per room per night which you will be settled upon check-in
• The complimentary meal in Fresh Restaurant can be breakfast or Lunch or dinner.
• Booking in advance required
• The voucher is not combinable with other promotionand not valid during Holidays.
• The vouchers validity will be till 30th of September 2021
T: 00 971 (0)7 246 5222
www.actionhotelrak.com
Marjan Island Resort & Spa
• The complimentary 1 night Stay will be in Superior Room on BB basis for 2 persons
• Your stay is subject to Tourism Dirham of AED 20 per room per night which you will be settled upon check-in
• Discounted vouchers are subject to availibility
T: 00 971 (0)7 203 6666
www.marjanislandresort.com
Mughal Suites
• Voucher will only be valid when it is used and/or presented by the original winner
• Voucher cannot be transferred or be redeemed for cash
• Voucher is not valid during public holidays or during major events in the country that may see increased demand for hotels
• AED 15 per night tourism dirham fee applies for free night stay
• Only one voucher can be redeemed at one time
• Unless stated otherwise, a voucher cannot be used in conjunction with any other promotional offer, voucher or advance booking or with any other offer, discount or retail/restaurant incentive
• Voucher holder must adhere to these Terms and Conditions during the Validity Period and to abide by all other hotel terms and conditions during all visits to the hotel
T: 00 971 (0) 7 2044555
www.mughalsuites.ae
RAK hotel
• Room reservation is mandatory.
• Room stay is excluding 5% vat,7% destination fee and Tourism fee.
• Not valid with any other promotion
• Need to present the voucher during the visit to Rak Hotel to avail the discount/stay in the outlets.
• Room booking is subject to availability.
• Room bookings are not valid on public holidays.
T: 00 971 (0) 7 2362999
www.rasalkhaimahhotel.com
Citymax
• Vouchers are valid for stays between 15th June to 30th Sept 2021
• Black out period: 18th to 23rd July 2021 (Eid Al Adha)
• To confirm availability with hotel prior to book the stay
• Scratch & Win coupon with valid code needs to be quoted at time of booking and a scanned copy sent to the reservations team. Original copy of coupon to be provided to front desk team upon arrival at hotel.
• In the event the guest is unable to provide the original coupon, Best Available Rate of the day will be charged
T: 00 971 (0)7 2073701
www.citymaxhotels.com
DoubleTree by Hilton Resort & Spa Marjan Island
• The complimentary nights stay vouchers are on bed & breakfast basis , they are subject to availability, excluding public holidays and advance booking is required.
• The complimentary Lunch vouchers will be buffet for 1 adult in our main dining restaurant
• The complimentary day use vouchers are for 1 adult
• The 15% discount on room rate vouchers will best on available rate (subject to availability and excluding public holidays)
• The 15% discount on food & beverage in selected a la carte restaurants only
• Stay is subject to AED 20 TDF.
T: 00 971 (0) 7 203 0000
www.hilton.com
Hampton by Hilton Marjan Island
• The complimentary nights stay vouchers are on bed & breakfast basis, they are subject to availability, excluding public holidays and advance booking is required.
• The complimentary Lunch vouchers will be buffet for 1 adult in our main dining restaurant
• The complimentary day use vouchers are for 1 adult
• The 15% discount on room rate vouchers will best on available rate (subject to availability and excluding public holidays)
• The 15% discount on food & beverage in our main dining restaurant
• Stay is subject to AED 15 TDF.
T: 00 971 (0)7 209 0000
www.hilton.com
DoubleTree by Hilton Ras Al Khaimah
15% discount on food & beverage in our TreeTop Bar.
T: 00 971 (0)7 226 0666
www.hilton.com/
Waldorf Astoria Ras Al Khaimah
• 1 night stay for 2 persons in a classic room including breakfast on complimentary basis.
• All Vouchers are subject to availability, not available over public holidays.
• Subject to Tourism Dirham of AED 20 per room per night which you will be settled upon check-in
• All dining vouchers are subject to availibility ( in case QAB is closed, we may direct you to Azure 3 course set menu).
• Weekday Access to the Pool and Beach will be from 10 AM to sunset for one person
• Original voucher / scratch card has to be present on redemption, failing this, the full rate / best available rate of the day will be applied.
• All discounts / vouchers cannot be combined with any other promotion.
• Prior reservation is required.
• Vouchers cannot be exchanged for cash and cannot be exchanged for other services/outlets.
• Vouchers cannot be replaced if lost or stolen.
T: 00 971 (0) 7 203 5555
www.waldorfastoria.com/rasalkhaimah
BM Beach Resort & Beach Hotel
T&C for rooms
• To indicate the type of voucher when making you reservation and present the original voucher at the hotel/resort.
• Not valid during Eid and Public Holidays.
• Use of this voucher is subject to availability and is valid only with prior reservation.
• Voucher is non-refundable and nontransferable or exchanged for Cash.
• Valid only in the issuing hotel " cannot be transferred to other sister properties.
• Valid until 30/09/2021
• Fifteen (15) days prior reservation is required for Rooms Booking other activities 5 days prior.
• Stay is subject to AED 15 TDF.
• Day Use Voucher for Pool & Beach access will be from 11:00 – 17:00 hrs
• Room upgrade vouchers (Next Room applicable for STD & DLX only)
T: 00 971 (0)7 2034000
www.binmajid.com
Adventurati
• The complimentary voucher or 15% discount is valid for general adventure tours excluding private bookings
• Advanced booking is required by using the voucher or discount code to make a direct booking on our website at www.Adventurati-Outdoor.com
• Voucher not accepted for walk-ins. Prior booking required through our website.
• Booking is subject to availability. During peak season, it is advised to book in advance to confirm availability
• Should you require any further assistance, contact us on joinus@Adventurati-Outdoor.com or give us a call on +971 50 280 3662 and our team will assist you
M: +971 50 280 3662
www.adventurati-outdoor.com
Adventure Sport
• Use the Coupon code for online booking at www.adventuresports.ae
• Voucher cannot be exchanged for cash, is non-transferable and must not be reproduced, copied or varied.
• Validity till September 2021
• This voucher is only valid with conjuction with Wanasa Summer Campaign.
• Vouchers cannot be used with any other offers or promotions.
• The free ride is for a single jetski for 15 minutes only.
• Riders must be 16 or above
• Advance bookings are mandatory.
• Discount vouchers cannot be used during public holidays and the 15% discount will be given off Adventure sports normal rates.
M: +971 50 321 8840
www.adventuresports.ae
Al Hamra Golf
• Vouchers can be redeemed at any time 7 days per week based on availability through until the end of September.
T: 00 971 (0) 7 244 7474
www.troon.com
Bedouin Oasis Camps
• The voucher is valid for the specified promotion only and It cannot be combined with other discounts or promotions.
• Discount vouchers are based on the published rates which are available at our website www.bedouinoasis.org
• Prior confirmation is required for all vouchers in order to ensure the availability
• Contact our reservation team to know more about the inclusions
M: +971 55 228 4984
www.bedouinoasis.org
Bonanza Consulting
Lighthouse Retreat
• All complementary and discount voucher winners must contact The Lighthouse Retreat office to claim and book 24 hours in advance
• The Lighthouse Retreat office hours are from Sunday to Thursday 0900 – 1700
• All voucher winners must present the original voucher on arrival at The Lighthouse Retreat.
• Failure to produce the original voucher will result in the guest paying full price for the booking/session/service.
• 1 voucher is only valid for 1 guest.
• If the guest makes a booking and does not show up for the the voucher will be deemed to have been used and will not be valid for any further booking.
• When discount vouchers are used for a booking, the balance must be paid 24 hours in advance.
• If any booking/session/service balance is not paid within 24 hours in advance, The Lighthouse Retreat reserves the right to cancel the booking/session/service and consider the discount voucher as "used".
• The Lighthouse Retreat will honour the validity of complementary and discount vouchers as per the Wanasa Summer Campaign general guidelines for all vouchers and scratch cards.
• All bookings for sessions/services at The Lighthouse Retreat are subject to availability.
• The Lighthouse Retreat reserves the right to change/modify or cancel any booking/session/service without prior notice due to operational requirements.
• Cancellations for a booking/session/service by a guest must be done before 24 hours of of the booking/session/service time.
• Cancellations inside 24 hours of a booking/session/service will be deemed to have used their voucher and no refunds will be granted.
M:+9715 551 69101
www.thelighthouse-retreat.com
Pearl Farm
• Pre-booking is mandatory.
• Offers Valid till 30th September.
• The whole experience is on the sea. As such the tours can be canceled anytime with or without prior notification due to sudden change in weather conditions or any unseen circumstances.
T: +971 7 221 1124
www.suwaidipearls.ae
The Dunes
• All the Complimentary & Discount Vouchers are valid until 30th September 2021.
• For All activities, confirmation depends on availability.
• To check availability, please contact us on / femine@thedunesuae.com / info@thedunesuae.com
• All the Complimentary & Discount Vouchers are not valid during the special Holidays like Eid Al Adha & Eid Al Fitr.
• The Given Discount Vouchers can't be merged with any other discount offers.
M: +971 50 1596488 /
+ 971 56 2321995
www.thedunesuae.com
Toroverde
• One Code = One Ticket ONLY
• Subject to availability on our website booking platform
• Valin until 30th September 2021 ONLY
• Physical Scratch voucher to be presented upon arrival on site
www.toroverdeuae.com
Towerlinks
• Not valid for tournament entries
• Pre booking required
• Contact proshop@towerlinks.ae
T: 00 971 (0)7 227 9939
www.towerlinks.ae
Dubai Parks & Resorts
• All guests are required to make a reservation to guarantee a seat for the complimentary shuttle service. Guests to contact the respective Front Office / Concierge teams to make the booking.
• All guest are required to have a Dubai Parks and Resorts Original Voucher to enter the bus. This must be presented to the driver
• All guests must present the original voucher to avail the discount. Photocopies, pictures etc of the vouchers are not permitted.
• Guests to be present a minimum of 15 minutes at the pick-up location prior to departure time.
T: 00971 (0)4 820 0820
www.dxbentertainments.com
Unveil Arabia
• The tour is a half day tour "Journey to the Soul of Ras Al Khaimah",
• the pick up will be from Al Hamra Mall (or the hotel for private tours) at 3 pm and end at 7 pm.
• we need min 4 pax to perform the tour.
• The guest can use its own vehicle or in case he needs one, please contact us at least 3 days in advance (if possible) and there will be an additional charge.
• The booking for the tour is preferably also 3 days in advance.
M: +971 55 388 64 60
en.unveilarabia.com
Bosnian Kebab
T: 00 971 (0)7 228 1581
https://bosnian-kebab.business.site/
Decaf
• Voucher is valid until September 30th from the date of issuance, and can be redeemed at any Decaf branch in RAK.
• This voucher is non-refundable and cannot be exchanged for cash in part or full and is valid for a single transaction only.
• This voucher is not valid during sale or in conjunction with any special promotion.
• Vouchers cannot be clubbed and used for a single transaction.
T: 00 971 (0) 72219999
https://www.instagram.com/decaf_uae
Thunder Road
• Offer available only at Thunder Road Pizza & Grill, Ras Al Khaimah branch.
• Offer cannot be combined with existing offers and promotions.
• Offer applies for dine-in service.
• Not applicable to home delivery, take-out, catering or group services.
• To avail the discount please present the original of the voucher.
M: +971 52 99 49 056
www.thunder-road.ae