Listen to this article
Are you ready to embark on an extraordinary getaway filled with luxurious accommodations, delectable dining, and thrilling activities? Look no further than Cove Rotana Resort in Ras Al Khaimah, where you'll find a paradise waiting to be discovered. Whether you're planning a family vacation, a romantic escape, or a fun-filled weekend with friends, Cove Rotana RAK has something to offer everyone. And the best part? They have some incredible offers that will make your stay even more memorable. Let's dive into the latest offers at Cove Rotana Resort Ras Al Khaimah!
Brunch-cation at Basilico
Date: Every Saturday from 1pm to 4pm
Package Options:
AED 210 non-alcohol package
AED 290 alcohol package
Basilico, one of the city's finest dining destinations, invites you to experience their legendary brunch. Dive into a wide selection of fresh seafood, meats, sushi, international bread, cheese, and incredible salads. Watch in awe as talented chefs work their magic at live cooking stations, carving the best fish and meat offerings. While you savor the delectable food, a live band will keep the brunch vibes flowing. The package includes pool and beach access, kids club access, and a convenient shuttle service. Make sure to book your table in advance at Cove Rotana RAK +971 50 463 7216.
Sunset BBQ Night
Date: Saturdays, 7:00 pm to 10:30 pm
Package Options:
AED 149 non-alcoholic beverages
AED 199 selected alcoholic beverages
Prepare your taste buds for a feast of mouth-watering BBQ bites at the Sunset BBQ Night. Indulge in a rotating selection of assorted grilled specialties, including lobster, prawns, kebab, shish taouk, and lamb kofta. Accompany your meal with a wide variety of Arabic salads and desserts. This delightful culinary experience is available at an affordable price and promises an evening of great food and entertainment. To reserve your spot at Cove Rotana RAK, contact +971 50 463 7216 or email fb.cove@rotana.com.
Raqis's Sizzling American-style BBQ Beach Party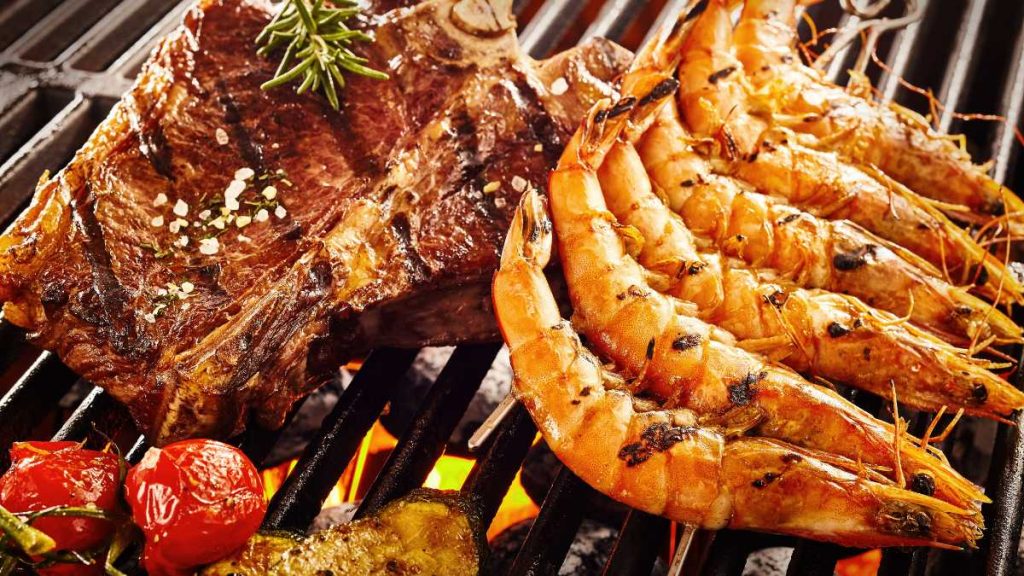 Date: Fridays from 7 pm onwards
Package: AED 145 American BBQ with selected non-alcoholic and alcoholic beverages
Get ready for an unforgettable beach party at Raqi Beach! This sizzling American-style BBQ event is the talk of the town. Sink your teeth into sumptuous BBQ grills while enjoying a bevy of free-flowing drinks. To keep the party atmosphere alive, a resident DJ will provide infectious beats that will keep you dancing all night long. Don't miss out on the best beach party in town. Reserve your spot at Cove Rotana RAK by calling +971 50 463 7216 or emailing fb.cove@rotana.com.
The Ultimate Lunch Break
Date: Monday to Friday, 12:00 pm to 5:00 pm
Package Options:
2-course set menu AED 79 with a soft drink
3-course set menu AED 99 with a soft drink
Take a break from your busy day and indulge in a captivating lunch experience at Cove Rotana RAK. Relish a diverse selection of Mediterranean specialties that encapsulate a rich heritage. The set menu options provide great value for money and ensure a satisfying meal. Treat yourself to a delightful lunch break and recharge for the rest of the day. For reservations, call +971 50 463 7216 or email fb.cove@rotana.com.
Sushi at Breeze Bar at Cove Rotana RAK
Unlimited Sushi on Wednesdays:
Date: Every Wednesday from 7 pm to 11 pm
AED 149 non-alcohol package
AED 199 alcohol package
Regular Sushi Options:
Ala carte options available
If you're a sushi lover, you're in for a treat! Sit back, relax, and let the talented sushi chef at Breeze Bar, Cove Rotana RAK prepare a variety of signature sushi dishes that will satisfy your taste buds. Delight in a freshly prepared selection of sushi, sashimi, and nigiri. Wednesdays are extra special with unlimited sushi available throughout the evening. Indulge in this Japanese culinary delight and experience sushi like never before. To reserve your table, contact +971 50 463 7216 or email fb.cove@rotana.com.
Shisha + Live Sports Broadcasting
Looking for a cool spot to catch up with friends, enjoy shisha, and watch your favorite sports team play live? Look no further than Breeze Bar, Cove Rotana RAK! With its cool atmosphere and spacious outdoor terrace, Breeze Bar offers the perfect setting to relax and unwind. Choose from a variety of shisha options while cheering for your team. Immerse yourself in the lively ambiance and enjoy the best of both worlds. Reserve your spot by calling +971 50 463 7216 or emailing fb.cove@rotana.com.
Make the most of your stay in Ras Al Khaimah with these exciting offers at Cove Rotana Resort. From indulgent brunches to beachside BBQ parties, there's something to suit every taste and occasion. Book your experience now and get ready for a memorable getaway filled with luxury, relaxation, and mouth-watering cuisine. Cove Rotana Resort awaits your arrival!
Frequently Asked questions
Q: Where is Cove Rotana Resort located?
A: Cove Rotana Resort is situated in Ras Al Khaimah, overlooking the azure waters of the stunning Arabian Gulf.
Q: What amenities does Cove Rotana Resort offer?
A: Cove Rotana Resort features 349 stylish and cozy rooms, 39 luxurious villas, six restaurants, a fitness and wellness club, massage rooms, a kids' club, a 600-meter private beach, infinity pools, meeting rooms, and more.
Q: Can I bring my pets to Cove Rotana RAK?
A: No, pets are not allowed at Cove Rotana Resort.
Q: Can I make a reservation for the brunch or other dining experiences in advance?
A: Yes, reservations can be made in advance by calling +971 50 463 7216 or emailing fb.cove@rotana.com.
Q: Is there shuttle service available for the brunch and other dining experiences?
A: Yes, shuttle service is available, but prior reservation is required. Please contact +971 50 463 7216 for more information and to arrange the shuttle service.
Q: Are the dining venues at Cove Rotana RAK open daily?
A: Most of the dining venues are open daily. However, it is always recommended to check the specific timings and availability by contacting the resort directly.
Q: Is outside food and beverages allowed at the resort?
A: Guests are strictly prohibited from consuming food and beverages from outside of the resort during their stay.
Please note that the information provided is subject to change. Contact the resort directly for the most up-to-date details.
Cove Rotana Resort RAK: A Tranquil Beachfront Escape
Nestled along the pristine shores of Ras Al Khaimah, Cove Rotana Resort RAK offers a serene beachfront retreat that captivates both leisure and business travelers alike. With its enchanting Arabian charm and world-class amenities, this five-star resort promises an unforgettable stay.
Accommodations at Cove Rotana RAK cater to various needs, ranging from cozy rooms perfect for couples and solo travelers to luxurious villas ideal for families and groups. The Nubian-inspired design and modern amenities ensure a comfortable and relaxing experience for all guests.
Indulge your taste buds at the resort's exceptional dining venues. Basilico Mediterranean Restaurant serves delectable Mediterranean-inspired cuisine, while Cinnamon All Day Dining takes you on a culinary journey with its international and Oriental specialties. Enjoy refreshing beverages and light snacks at Breeze Bar and Lounge, Laguna Bay, or Breakers Beach Bar and Lounge, each offering its own unique ambiance.
Rejuvenate your body and mind at the resort's wellness facilities. Unwind by the infinity pools or soak up the sun on the private 600-meter beach. The Bodylines Fitness & Wellness Club provides a fully equipped gym and spa treatments to help you relax and rejuvenate.
For those seeking to combine business with pleasure, Cove Rotana RAK offers flexible meeting rooms equipped with modern technology and customizable event packages. The resort's idyllic beach and sports facilities also provide a perfect backdrop for team-building activities.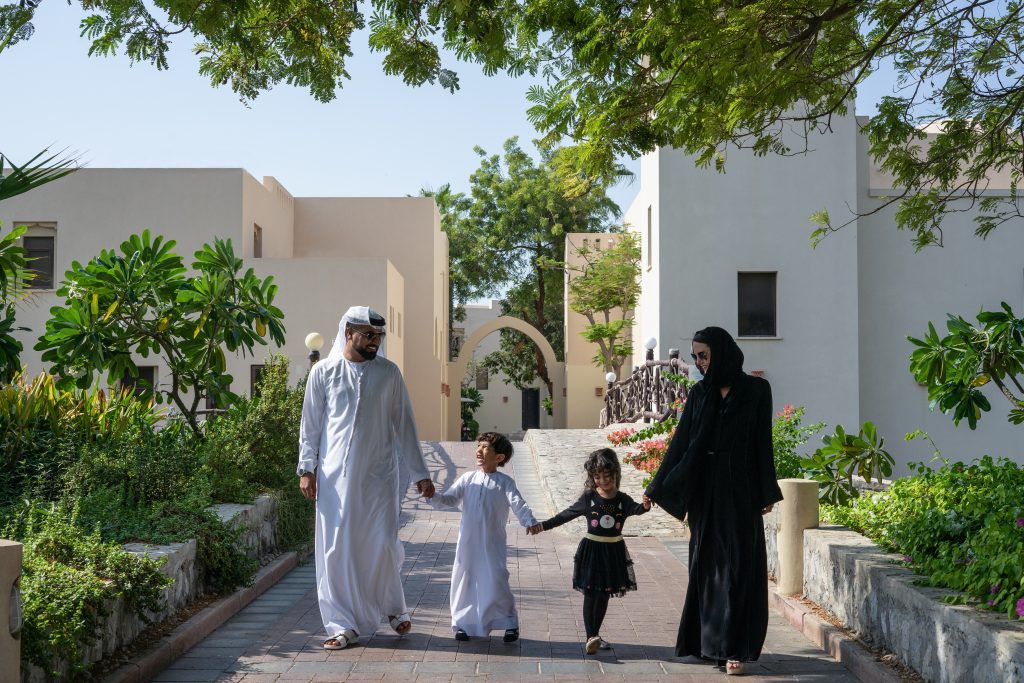 With its commitment to guest comfort and well-being, Cove Rotana Resort RAK ensures a seamless stay with 24-hour room service, laundry facilities, car rental, and multilingual staff.
Escape to Cove Rotana Resort RAK and experience the tranquility of a beachfront paradise combined with exceptional hospitality and world-class amenities. Discover the true essence of luxury and relaxation in Ras Al Khaimah's hidden gem.
Contact and Location
+971 50 463 7216 or email fb.cove@rotana.com