Listen to this article
Ras Al Khaimah is recognized for its exceptional nature, recreation, adventure, and genuine offerings. With an incredible history extending over seven millennia, the UAE's northernmost Emirate has become one of the region's most popular tourist sites.
In Ras Al Khaimah, visitors can pick from tranquil spa luxury to knee-shaking adrenaline excursions and everything in between. The year-round location provides plenty of activities for everyone.
Ras Al Khaimah offers an astonishing variety of activities. You may be a resident of the UAE or a tourist from abroad who wishes to discover the country's diverse landscapes, adrenaline-fueled activities, busy souks, and mystical historic villages.
Brunches in rak are awesome because a) they have a great name, and b) midday sobriety is acceptable. There is nothing quite like knowing that you can continue to say "bottoms up" until it becomes "bosshomsup."
Brunch is, without question, one of the most enjoyable weekend activities. And due to the variety of potential themes, cuisines, concepts, and settings, there will be a variety of brunches that will satisfy even the pickiest diners. We have compiled a list of the best brunches in Ras Al Khaimah.
Lexington Grill & Bar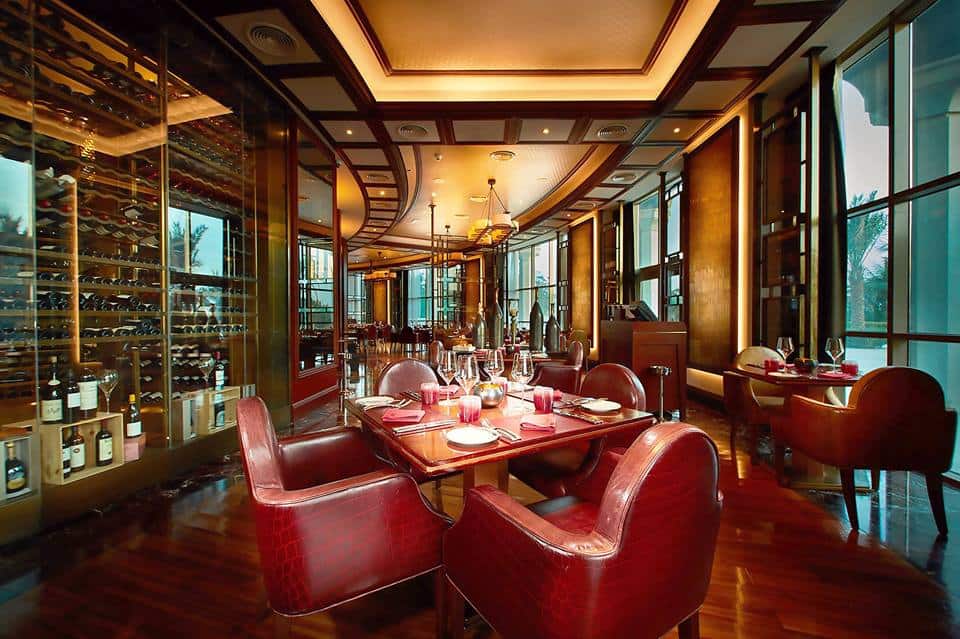 This custom dining area on the bottom floor provides a delectable, simple brunch with heaven-sent steaks and the freshest seafood. While enjoying your favourite beverage, enjoy the lovely live duet and piano performances.
With a startling 350 wines (though not all are included in the brunch package), international beers, and delectable cocktails stocked at the bar, this might be a fantastic alcoholic brunch if that's your thing.
In a setting reminiscent of wealthy American steakhouses, dine on a prix-fixe menu that includes appetizers and premium steaks. The appealing art-adorned interior design enhances the atmosphere.
Time: Every Saturday from 12:30 p.m. until 3:30 p.m.
Address: Waldorf Astoria RAK
Cost: The price per person is AED 345, including non-alcoholic beverages, and AED 495, including alcoholic beverages.
Barefoot Brunch at The Ritz-Carlton Ras Al Khaimah, Al Hamra Beach
Prepare yourself for The Ritz-Carlton Ras Al Khaimah's Barefoot Brunch! The award-winning restaurant Shore House welcomes diners to sample its fresh fish and unique flavours.
As its name suggests, the beachfront restaurant exudes an unrivalled tropical ambience. It is the ideal location to kick off your shoes and relax truly.
Every Friday, the white sands of this luxury resort are converted into a venue for an island-themed brunch where guests may savour a world of delectable flavours through award-winning, locally produced cuisine.
Time: Every Friday from 1:00 to 4:00 pm.
Address: The Ritz-Carlton Ras Al Khaimah, Al Hamra Beach
Phone number: +977-7204-8888
Summertime Brunch at Doubletree by Hilton Marjan Island
This summer brunch buffet at Vespa & Brasserie includes everything! Enjoy the finest Mediterranean flavours, fantastic music, and complimentary access to the beach and pool.
The Anchor Bar will host an after-brunch party with a live DJ from 4:00 to 8:00 pm following brunch. What else? In-house guests of the DoubleTree Hilton also receive a 20% discount.
Time: Every Saturday between 1:00 and 4:00 pm.
Location: Al Jazah Road, DoubleTree by Hilton Ras Al Khaimah
Cost: Sunset Package is 229 AED (with alcohol), and Sunrise Package is 179 AED (without alcohol)
"From The Fire" Brunch at Seafood Shack, Radisson Resort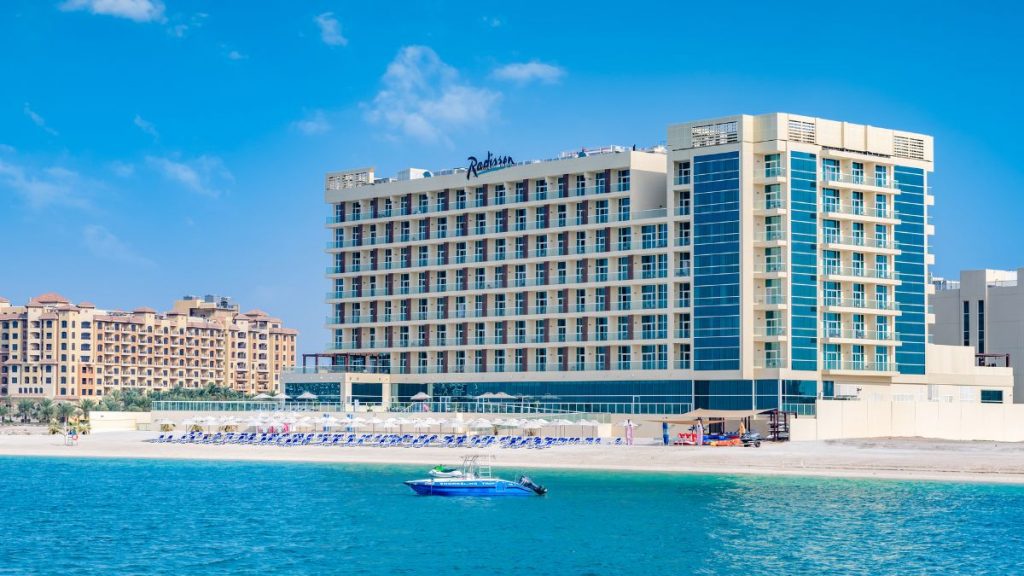 Seafood Shack is a raw bar with seafood dishes worldwide and a live-fire barbecue station. Saturday afternoons might be spent indulging in delectable flavours.
Spicy crab and guacamole are served upon arrival, followed by seafood and chicken meals, including Dibba bay oysters, cold seafood, and salmon tataki.
Have a craving for sweets? Our favourite is their dark chocolate and orange ice cream sandwich. In addition to beer and cider, Seafood Shack provides a vast assortment of non-alcoholic beverages.
Location: The Radisson Resort Ras Al Khaimah is situated on Marjan Island.
Telephone: +971-7-204-9000
Basilico Brunch at Cove Rotana Resort RAK
Basilico, a popular informal fine-dining restaurant at Cove Rotana Resort, serves fresh, flavorful dishes inspired by the Mediterranean, emphasizing Italian cuisine.
Fresh ingredients and authentic flavours characterize this venue, where the menu offers dishes to satisfy all tastes, from boards and mezze to start sharing, salads and succulent fresh fish, to mains that also include prime cuts of meat from the 'Butcher's Premium Selection' and salmon, lobster, crustaceans, seabass, and the capture of the day 'From the Fishmonger.'
Authentic Italian cuisine includes homemade delicacies, signature risottos, pasta, and stretched pizzas.
Dine indoors, where the brown-brick vaulted ceilings and rich oak furnishings provide a warm and inviting ambience or head to the terrace for views of the Arabian Sea.
Basilico is open daily for lunch and dinner and serves a gourmet brunch on Saturdays from 1 to 4 pm.
Time: Every Saturday from 1:00 pm until 4:00 am
Location: Basilico, The Cove Rotana Resort, Sheikh Mohamed Bin Salem Road, Al Dhait South
Cost: AED 210 for non-alcoholic beverages and AED 290 for alcoholic beverages
Phone number: +971-50-463-7216
All American Brunch at Claw BBQ, Hampton by Hilton RAK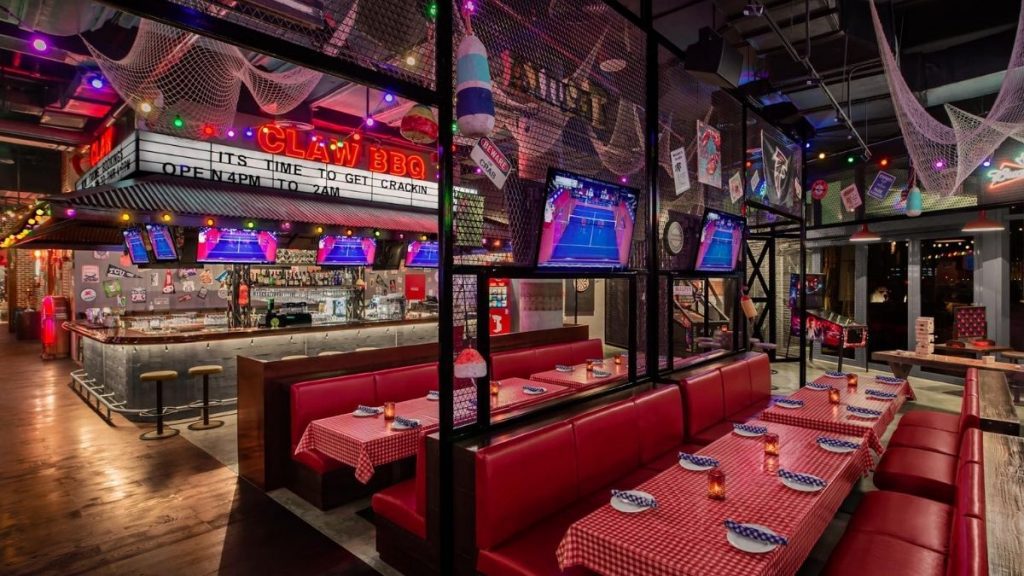 Summer heats are back, and CLAW BBQ RAK is the perfect place to enjoy the CLAWtastic brunch offer; our brunch re-launch will be on Saturday, June 11th. Restaurant-goers can enjoy their favourite brunch, in this stunning setting, with an extensive terrace offering views of the 750-metre private beach and the Arabian Gulf, whilst indulging in some good ol' American hospitality.
The popular eatery will host its high-spirited brunch every Saturday from 1 pm-4 pm, offering its renowned fresh seafood, flavoursome smoked BBQ meats, zesty salads, indulgent desserts and more! The food is inspired by the restaurant's deep American roots, imparting authentic Southern flavours to each delectable and mouth-watering dish. All these hearty dishes will be served alongside their famous, punchy cocktails and mocktails. The brunch offers will start from AED 175 for the soft drinks package, with the house beverage package being just AED 235 per person, including free-flowing prosecco!
Alongside the delicious food and signature beverages, guests can enjoy CLAW BBQ RAK's new live band and some more surprise entertainment. For the more adventurous amongst you, jump on and ride the 'rodeo bull' if you dare.
And the fun doesn't stop there, folks! Brunch goers can extend their package from 4 pm-6 pm for just an extra AED 120 per person, so the party doesn't have to end. Enjoy incomparable Ras Al Khaimah sunsets whilst sipping on prosecco or cocktail favourites to see in the evening.
Get ready for some good ol' school, American-style, CLAWsome fun!
Contact No.: +971 7 209 0090
Every Saturday 04:00pm – 12:00am
The Great Indian Brunch at Claypot, Citymax Ras Al Khaimah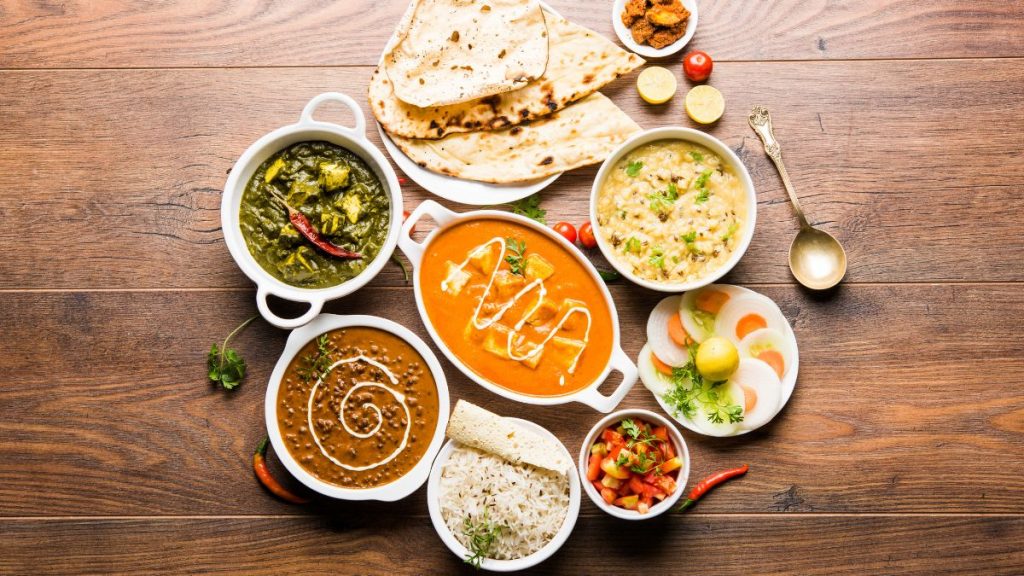 Spice up your life with delicious Indian cuisine served in vibrant surroundings in our charming Claypot restaurant.
The Great Indian Brunch is an authentic Indian speciality buffet brunch with a live cooking counter serving key signature dishes such as Pav Bhaji, Paneer Papdi, Chaat, Tawa Murgh, Murgh Tak-a-Tak, Bhoona Kheema with Pav, Moong dal Halwa, Angoori Rabdi and Kala Jamun. Many vegetarian options are available too
Indulge in a mouth-watering spread of Indo-Asian dishes at The Great Indian Brunch at Claypot, Citymax Ras Al Khaimah! Perfect for a family-friendly weekend afternoon.
Package 1: All-You-Can-Eat buffet with unlimited soft beverages for AED 69
Package 2: All-You-Can-Eat buffet with unlimited house beverages for AED 129
Children between the ages of 6-12 dine at AED 39 and below the age of 5 dine for FREE
Are you a Shukran loyalty member? Get 30% off on all packages when dining at The Great Indian Brunch!
Every Saturday from 12 pm – 3 pm.
Contact +971 56 992 2286
Other Unique Things to do in Ras Al Khaimah
Al Jazirah Aviation Club is headquartered on Al Hamra's outskirts. Embark on a two-seater plane or gyrocopter and fly across Ras Al Khaimah's signature terracotta dunes. Imagine witnessing the Arabian Gulf, bustling ports, and the stunning towering Jebel Jais Mountains from above.
The world's longest zipline course, Jais Flight, is located in Ras Al Khaimah's cloud-piercing Jebel Jais mountains. If you are a thrill-lover, you will enjoy the adrenaline-fueled adventure that takes you across deep ravines, valleys, and rocky peaks 1680 meters above sea level at speeds between 120 and 150 kilometers per hour for about three minutes.
Camels are highly esteemed in the United Arab Emirates, and camel racing is strongly established in nomadic bedouin history; it is a remarkable sight. Prepare to arrive at the racetrack by 6.30 am on Friday mornings throughout the winter if you intend to participate.
It is well worth getting up at the crack of dawn to witness the contagious enthusiasm of the owners and trainers as they compete for luxury automobiles, trophies, and millions of dirhams in monetary compensation. Typically, fifty and one hundred camels are milling about, awaiting their cue to race.
Adventure Outdoor, located in the heart of the Jebel Jais Mountains, offers a well-curated range of hikes ideal for all fitness levels and ages, including morning strolls, full-day treks, and weekend discovery experiences.
Explore this rugged landscape and stroll beneath the historical, millennia-old peaks. Encourage your adventurous spirit to venture into nature, dream, explore, and find the most isolated mountain regions.
Conclusion
Ras Al Khaimah is a hospitable and tolerant emirate. Still, it is important to be culturally informed and provide knowledge that can aid in trip planning, such as visa requirements.
This enchanted Emirate is a refuge of nature and solitude with a remarkable variety of scenery. It features 64 kilometers of fascinating coastline, including white sand beaches, mangroves, creeks, and lagoons. Discover true Emirati culture as you marvel at infinite vistas of terracotta desert sand, see stunning mountain regions, and learn about the Emirati people.
Inland, there are various additional leisure options, including golf, authentic desert camp experiences, and mountain adventure – including the longest zip line in the world.
But what truly distinguishes Ras Al Khaimah is the Arabian hospitality that welcomes you. Experience authentic Emirati hospitality, gourmet cuisine, and exceptional comfort.
The Emirate provides international resorts, boutique hotels, and spas. Ras Al Khaimah is a spot where you may receive royal treatment at an exceptional price.