Listen to this article
Wynn Resorts has announced its most impressive project in the United Arab Emirates. Wynn Resorts is arguably the world's top independent hotel developer and operator. The company recently confirmed that they are building a 1000-room integrated resort and announced a multibillion-dollar development on the man-made Al Marjan Island in Ras Al Khaimah, UAE.
This announcement has sparked seismic excitement throughout the nation's hospitality and tourism sectors. Looking for more information on the Wynn Resort in Ras Al Khaimah? All the information about Wynn Resort Ras Al Khaimah, which has so far been made public, has been compiled.
Latest Update
Set to open in early 2027, Wynn Resort Ras Al Khaimah has announced it's one step closure on its construction journey.
Thomas Schoen appointed as President
Thomas Schoen has been appointed as the President of Wynn Al Marjan Island, Wynn Resorts' new integrated resort set to launch in Ras Al Khaimah, UAE, in early 2027. Schoen will manage all operational aspects of the resort, which includes a luxury hotel with 1,500 rooms, suites, and villas, an events center, a gaming area, a theater, and a range of exclusive dining, spa, and lifestyle offerings. The project is the biggest foreign direct investment of its kind in Ras Al Khaimah and marks Wynn Resorts' entry into the Middle East North Africa (MENA) region. Schoen has over 30 years of experience in luxury hospitality, having managed prestigious brands such as Sheraton, Westin, Le Meridien, St Regis, W Hotels, and Hyatt.
Contractors Appointed
The creators of the resort have announced the appointment of two contractors that will undertake integral construction works for the 1,000 room property. ALEC Engineering and Contracting LLC (ALEC), has been awarded the main contract for the construction of the integrated resort development. While Bauer International FZE, the German foundation specialist, will undertake the piling and enabling works.
Wynn, which is developing the new resort alongside local partners Marjan and RAK Hospitality Holding, also said the Wynn Al Marjan Island will offer nightly laser and light shows.
"We have spent the past year meticulously programming and concepting Wynn Al Marjan Island, carefully considering its unique location," Wynn chief executive Craig Billings said. "I am incredibly proud of our design and development team's ability to impart our legacy of rich, thoughtful design into a sun-soaked beachside resort that will delight customers, new and old.
"We look forward to opening Wynn Al Marjan Island in early 2027."
About Wynn Resort Ras Al Khaimah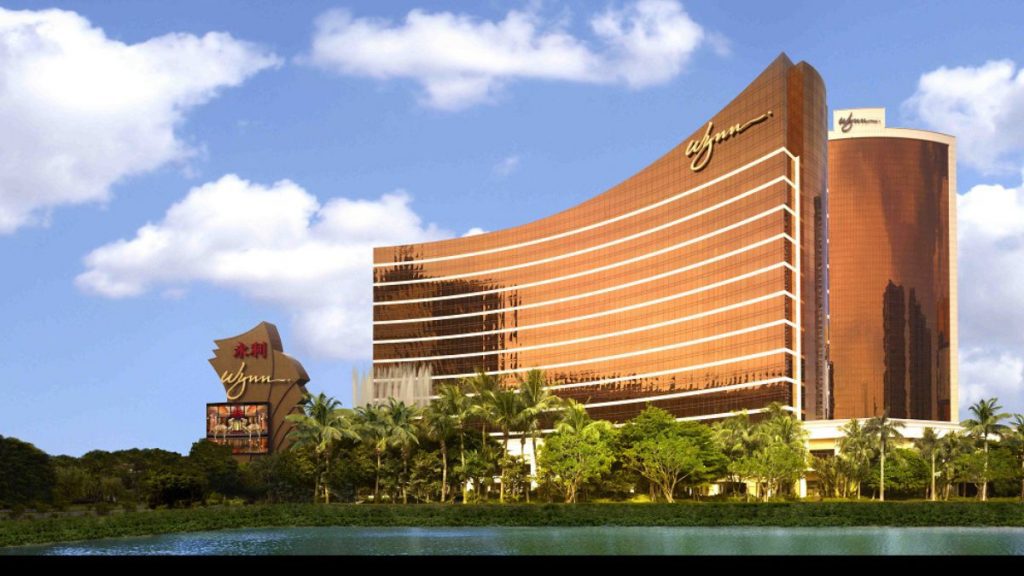 Image for illustrative purposes only
Ras Al Khaimah will soon taste Las Vegas thanks to Wynn Resorts' plans to launch the first integrated resort in the MENA. The multibillion-dollar resort, built on Marjan Island, will have more than 1,000 rooms. Moreover, first-rate shopping, cutting-edge meetings, and a convention center. And also has a luxurious spa, more than ten restaurants, and lounges. Additionally, there will be a wide range of entertainment options, a gaming area, and other features.
The resort is not anticipated to open to visitors until 2026, so those hoping to indulge in Wynn's opulent buffets, marvel at its live entertainment, and browse its boutique shops will have to wait a little while. Ras Al Khaimah Wynn Resort will be situated on an almost 250,000 square meter plot. It will be the first Wynn Resort situated on a beach in the world. The five-star facilities offer stunning views of the Arabian Gulf, sandy beaches, and even a marina for guests to enjoy.
The magnificence of the resort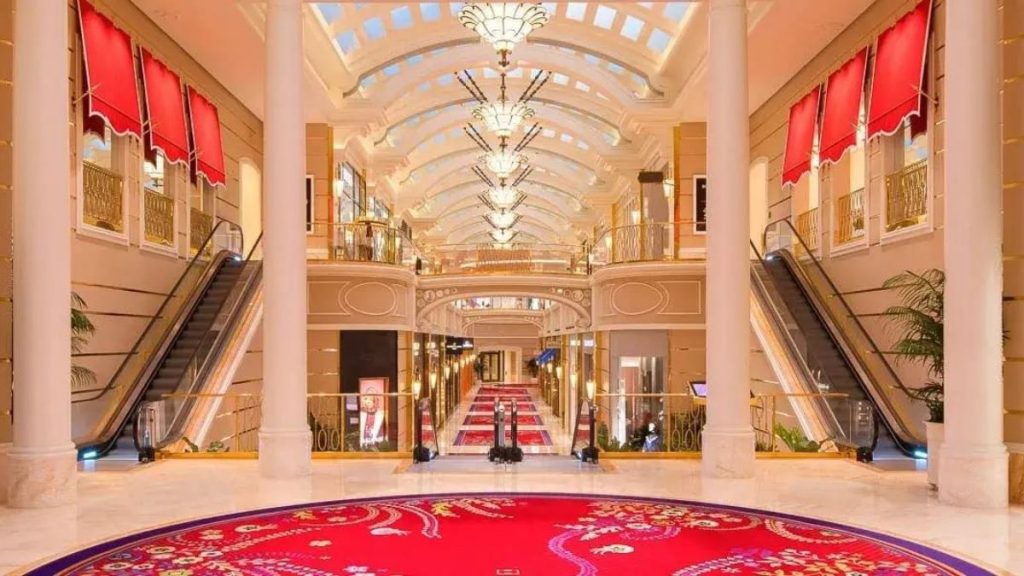 The project will be the largest of its kind in Ras Al Khaimah's expanding hospitality sector. It will be created to the highest standards of sustainability best practices. As the property is still in the "initial stages" of design and development, no renderings have been made public. However, if its sister properties in Las Vegas, Macau, Cotai, and Boston Harbor are any indication, we can expect an action-packed resort with jaw-dropping shows. Moreover, an abundance of fine dining establishments and some seriously opulent suites.
Wynn Resorts will make a sizeable amount of foreign direct investment in the construction of the integrated resort. It is the largest project of its kind in the developing hospitality industry of the Emirate. Additionally, it will significantly benefit the local economy by boosting tourism, generating jobs, and igniting the expansion of related industries. The whole construction work will be developed by the highest standards of sustainability best practices, with a completion date of 2026.
Wynn Resort Ras Al Khaimah location
On RAK's Marjan Island, a man-made island that stretches 4.5 kilometers into the gulf of Arabian, the resort will be situated. Four islands make up Marjan, which has made it so that travelers from around the world now view RAK as a desirable option for a sun-drenched vacation. The company's first international beach resort, the Wynn complex, is expected to enhance Ras Al Khaimah's appeal to tourists.
Facilities In Wynn Resorts Ras Al Khaimah
The resort will have 1,000 tastefully decorated rooms and ten restaurants. As well as there will be a large convention center, an upscale mall, a relaxing spa, and a variety of entertainment options. However, since the announcement, the resort's gaming area has attracted the most interest.
What will be included in this gaming area, and what form will it take? The following section examines what is currently known about this intriguing development.
Arab world's first-ever casino at RAK resort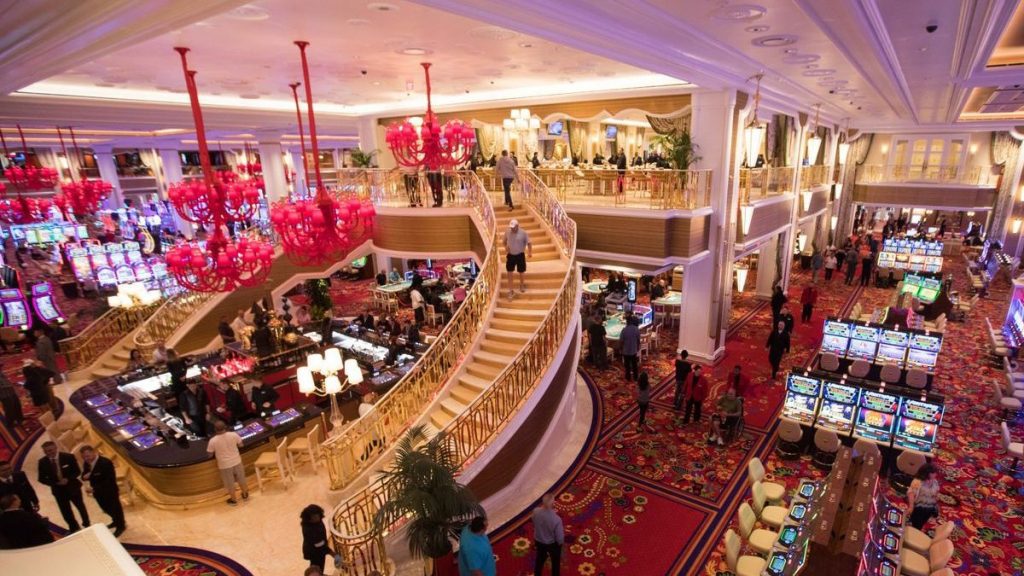 Taking advantage of the longstanding ban on gambling in Gulf Arab countries. Wynn Resorts announced on Thursday that it would open a casino at the opulent resort it is building in the United Arab Emirates (UAE).
The Gulf region has historically imposed stricter Islamic laws than other regions of the Middle East. Opening the casino would mark a turning point there.
An exciting new casino is being planned against a backdrop of fierce competition in the Gulf. With UAE, the region's business and tourism hub, competing with Saudi Arabia. Which is rapidly developing for the region's preferred location as it diversifies away from dependence on oil. Ras Al Khaimah is not famous or well-known among the seven UAE emirates. A resort without a casino is operated by Caesars Palace in Dubai's regional business district, and MGM Resorts International is developing a resort. The casino will be occupied 4% of the hotel's total area.
The casino will be the first in the United Arab Emirates. Ras Al Khaimah aims to write a gambling law for the UAE based on US and Singaporean regulations. There will also be a reasonable tax rate and license structure.
Gaming area in Wynn Resorts Ras Al Khaimah
The gaming area will be an interesting source of entertainment for tourists, according to a Marjan representative, in keeping with the cultural traditions of the UAE, even though Wynn and RAK tourism chiefs haven't yet disclosed the precise shape and features of the gaming area.
The beautiful Al Marjan Island
The Emirate, one of the few places in the world where people have lived continuously for the past 7,000 years, offers sustainable nature-based adventure and genuine cultural experiences for solo travelers and family groups. Al Jazirah Al Hamra, Emirate of Ras Al Khaimah, in the Persian Gulf, is home to four coral-shaped islands known as Al Marjan Island. The Al Marjan Island Company is responsible for running it.
Al Marjan Island extends into the Arabian Gulf with over 2.7 square km of reclaimed land. A nearly 250,000 square meter new integrated resort on one of the exclusive islands will provide a stunning setting with views of the Arabian Gulf and beaches. The project is Wynn Resorts' first international beach resort development.
Once developed, Al Marjan Island will have 8,000 hotel keys across different categories. As well as 12,000 residential units and 600-holiday villas for guests to enjoy the 7.8 km of pristine beaches.
About Marjan
Marjan is the master developer of freehold properties in Ras Al Khaimah (the GCC Tourism Capital). He is in charge of pioneering projects that establish Ras Al Khaimah as one of the region's top tourist and investment hotspots. Marjan's strategic master-planning approach aims to make the most of Ras Al Khaimah's natural resources and lay the groundwork for the emirate's future growth. This includes developing waterfront, urban, and mountain destinations that will increase the emirate's competitiveness.
Marjan positions Ras Al Khaimah as a potent investment and tourism hub by attracting foreign investment and international visitors to its world-class master-planned communities.
About Wynn Resorts
The Wynn Resorts, Limited is a US-based, publicly held corporation that operates casinos and hotels in Paradise, Nevada. The company was founded in 2002. The Wynn resort features acclaimed dining establishments, thrilling nightlife, two award-winning spas, and upscale shops.
Wynn Resorts properties in Las Vegas and around the globe
Wynn and Encore Las Vegas feature 4,748 roomy hotel suites, villas, and suites at Wynn and Encore Las Vegas, along with 33 restaurants and bars, 2 world-class spas, 3 shopping centers, two nightclubs, meeting and convention space, a beach club, two theatres, a golf course. Moreover, the resort uses only renewable energy to meet nearly 70% of its peak demand. With 671 hotel rooms, an ultra-premium spa, specialty shops, 16 dining and lounge locations, a state-of-the-art ballroom and meeting spaces, a six-acre public park, and Harborwalk, Encore Boston Harbor is a luxury resort.
With 1,010 roomy suites and hotel rooms, Wynn Macau is a luxurious resort in the People's Republic of China's Macau Special Administrative Region. Wynn Palace is a luxury integrated resort with 1,706 exquisite rooms, suites, villas, meeting and convention space, a vast shopping esplanade, SkyCabs that cross an eight-acre Performance Lake, a lush spa and salon, and a sizable collection of priceless art. It is situated on the Cotai Strip in Macau.
Wynn Resorts' CEO Craig Billing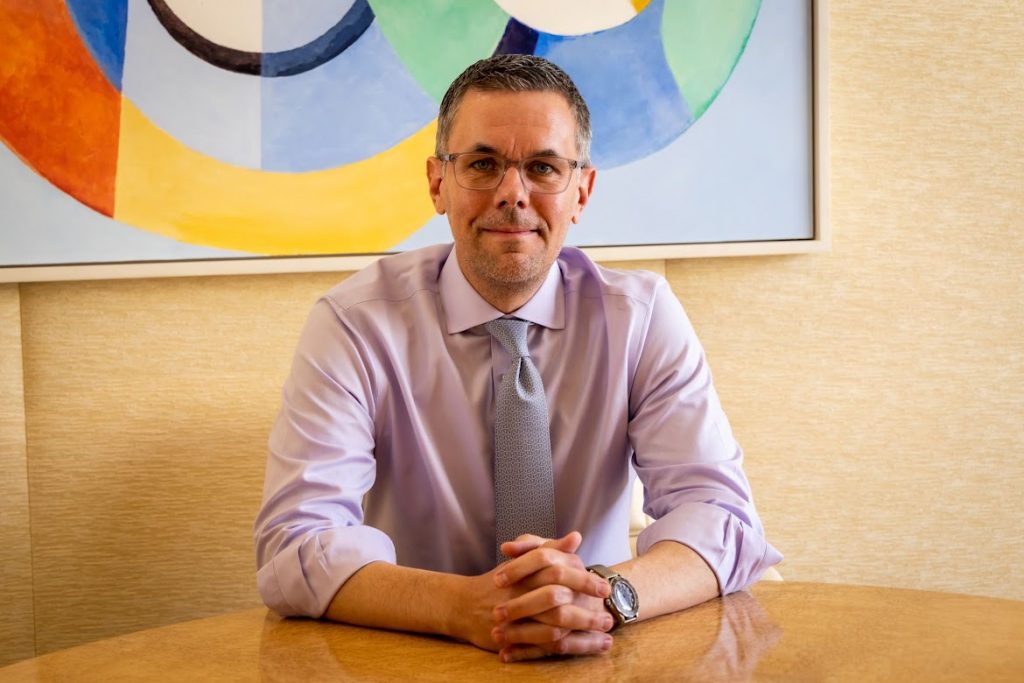 He said that they'd learned more about the licensed gaming component. The integrated resort was in the 'late stages of programming' and was 'advancing rapidly' in its planning.' Because they will be functioning independently for a while, at least initially, the casino part is expected to be larger than Wynn Las Vegas, but with many pockets of energy and compression, making it pretty interesting.
You don't want to underbuild the casino in a market where you will be the sole operator for a time. However, he continued, you also want to maintain that sense of excitement.
When Wynn Marjan was revealed in January 2022, Ras Al Khaimah Tourism Development Authority (RAKTDA) made a separate announcement confirming the creation of a new division overseeing integrated resorts. Using the best practices from Singaporean and US legislation, the Department of Entertainment and Gaming Regulation within RAKTDA is creating gaming laws while considering the Emirate's social, cultural, and environmental backdrop.
Although Billings claims that renderings, programming, and planning will likely be made public early next year, they have no idea how the resort and casino will look. The property's foundation driving is anticipated to start in the middle of 2023.
Billings also emphasized Wynn Resorts' attention to the market's non-gaming segments. "As we spend more time there, and I've just returned from there-we become more trusting of the non-gaming aspects of that market. The non-gaming leisure and luxury market is enormous.
It will create jobs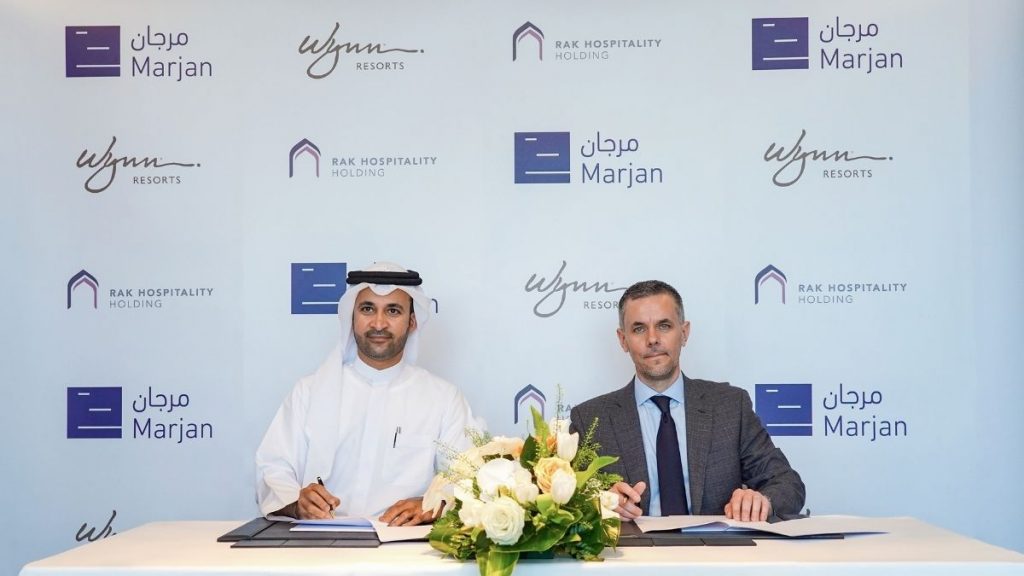 The multibillion-dollar resort that Ras Al Khaimah and Las Vegas hotel operator Wynn Resorts are planning to build on Marjan Island will gene
rate at least 4,000 jobs and serve as the next "catalyst" for tourism in the emirate and the UAE.
The mega resort will have "massive" economic benefits, boosting employment and foreign direct investment in the northern emirate. Moreover, this would easily add over 4,000 new jobs, if not more.
Due to Moscow's military offensive in Ukraine, the traditionally well-liked Eastern European tourist destination has only seen a slight decrease of 2.7% in visitors from Russia, Ukraine, and Belarus this year. Moreover, roughly 10% of Ras Al Khaimah's annual visitors come from the three countries.
286,000 tourists arrived in Ras Al Khaimah in the first quarter, an 8.2% increase over the same period in 2019, according to Mr. Phillips, with significant increases in the number of visitors from Germany, the UK, Poland, and the Czech Republic.
In 2019, 1.1 million tourists visited the emirate, and in 2021, 990,000, he said. In 2019, he expected that number to double and even exceed pre-pandemic levels.
During the aftermath of Covid-19, Ras Al Khaimah continues to recover from the effects by opening new hotels and developing Jebel Jais attractions. Moreover, improving hiking trails and marketing its beaches and mountains to visitors seeking open, expansive areas for personal wellness.
FAQS about Wynn Resorts Ras Al Khaimah
1. WHEN WILL THE Wynn Resorts Ras Al Khaimah OPEN?
The Wynn resort in Ras Al Khaimah will open in 2026.
2. HOW MANY ROOMS WILL THE RESORT HAVE?
The resort will have 1,000 rooms.
3. WHAT Offerings WILL BE PROVIDED BY THE WYNN RESORTS RAS AL KHAIMAH?
According to the project announcement, the resort will have a luxurious shopping mall. As well as, a cutting-edge meeting and conference facility, a spa, and ten or more restaurants. And lounges, a variety of entertainment options, a gaming area, and numerous other (as of yet unconfirmed) amenities.
4. Who is the CEO of wynn resorts?
Craig Billings is the CEO of Wynn Resorts Ltd., among the most well-known luxury resort brands worldwide.
5. Where are Wynn Resorts located?
USA and Macau.
Summing up
This concludes our overview of the Wynn hotel in RAK. For many years to come, the project is likely to improve the emirate's infrastructure and economy.
Tourists can currently stay at these top hotels on Marjan Island in RAK while Wynn's new hotel is still under construction. As an alternative, there are numerous other top-notch hotels and resorts in RAK that are deserving of consideration.