Listen to this article
Get ready to welcome the sunshine with open arms at The Ritz-Carlton Ras Al Khaimah, Al Hamra Beach. Enjoy super cool summer deals on drinks and dining options while soaking up the sun on the beach. With a range of exciting activities, you are in for an unforgettable vacation experience. We wish you a wonderful stay at The Ritz-Carlton Ras Al Khaimah, Al Hamra Beach.
The Summer Stress Release
Relax and unwind with hot stones that work like magic, radiating warmth deep inside the muscles to dissolve stress and tension, leaving you feeling refreshed and rejuvenated. Book any 90-minute massage and receive a Hot Stone Melter included with the treatment at The Ritz-Carlton Spa.
AED 700 Per person.
Summer Beach Day
Soak up the sun in style with our exclusive Day Pass that grants you access to our luxurious pool, pristine beach and comfortable sun loungers. Experience a day of indulgence and enjoy an exclusive discount on all food & beverages.
AED 100 for the day pass
20% off on food and beverage
Flavors of Latin America
Take a flavorful journey to Latin America at Shore House. Presenting an authentic Latin American themed special menu, curated by our Executive Sous Chef Isabel, a culinary maestro from Mexico. Every dish is crafted with traditional flavors and cooking techniques, served in family-style, promising to transport your taste buds.
Every Tuesday, AED 220 per person.
Frozen Summer
Cool down this summer enjoying a range of refreshing frozen cocktails and mocktails or some revitalising iced coees. Our baristas are crafting new selections daily, so you never run out of choices. Beat the heat this summer at Shore House.
Daily from 11 AM
AED 35 per frozen cocktail
AED 25 per iced/frozen coffee
AED 25 per milkshake
**AL HAMRA VIP RESIDENTS' DISCOUNTS APPLICABLE
Contact & Location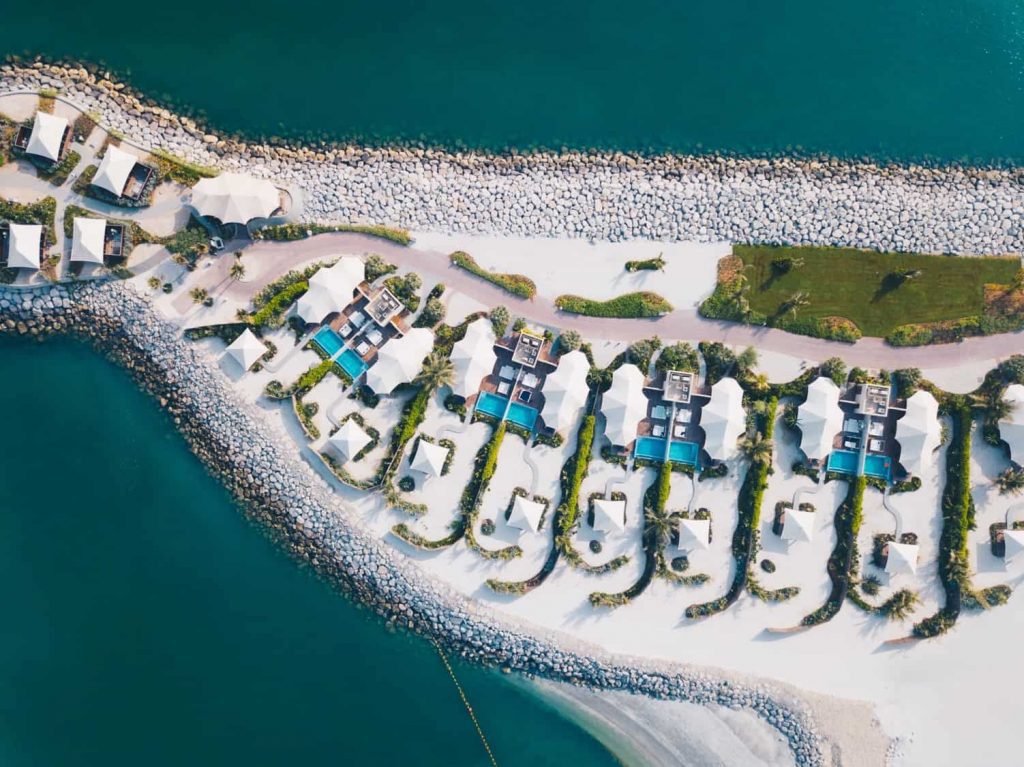 Phone – +971 7 206 7777