Listen to this article
Want to travel between Dubai to Ras Al Khaimah without car? Although, Dubai is one of the most popular cities of the UAE, Ras Al Khaimah, the northernmost emirate, also has a lot to offer. Beach buffs and outdoor adventurers love the sandy shores, sun-baked deserts and the sprawling resorts of Ras Al Khaimah. 
Only a 45 minutes drive away from Dubai, it is easy to get to Ras al Khaimah. The emirate is also linked to Dubai by free shuttle buses to and from Dubai International Airport and Dubai World Centre Airport, offering easy, direct transfers to Ras Al Khaimah.
Once you've arrived in Ras al Khaimah, there is so much to see and do. Explore the cities, take in the views from the mountains or watch the sun setting over the desert. Relax beside glittering seas on magical beaches or take part in the many activities on offer. Whatever you choose to do while you're here, Ras Al Khaimah's excellent transport connections will make it easy for you.
The only problem? It's a bit of a trek to get to from Dubai at roughly a one and a half hour trip time, and even trickier for those who don't have the luxury of a car or a driving license.
No Driving Licence? No problem
Not to worry. We've put together this handy guide on alternative ways to reach RAK from Dubai without the need to drive there yourself.
Here are 5 Ways to travel between Ras Al Khaimah to Dubai:
1) Top of Mind Transport: Taxi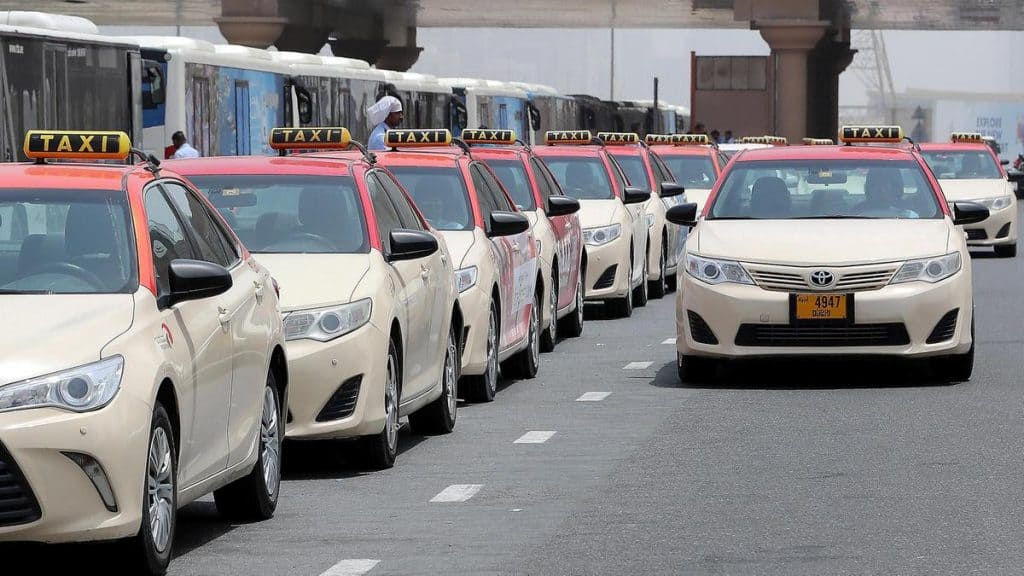 Now, this is the easiest mode of transport to travel within the UAE. If you are travelling from Ras Al Khaimah, it is easy to find taxies till Dubai. You can book one by dialling 800 1700 Arabia taxi.
In case you are travelling from Dubai, you can use Hala e-service by Careem App. Also, there are taxi stands at all major locations. We still prefer you prebook as not many taxi drivers might be willing to drive that far.
Within Dubai, you also have the luxury of Uber and Careem, who offer their transport services between RAK and Dubai via respective apps.
Travel time: 1 – 1.5 hours
Price: Will cost you around AED 200 – 300 depending on pickup and dropoff location.
2) Rent a Car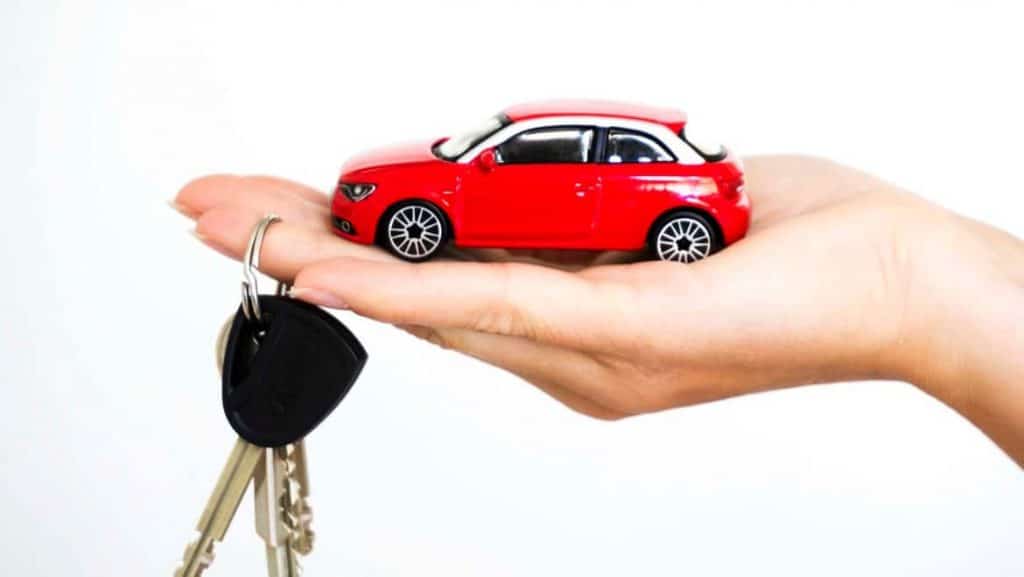 Your own set of wheels will always be the easiest way and give you the freedom to explore when driving around the Emirates. If you don't own a vehicle there are many places you can hire from in Dubai and RAK.
We recommend: http://lowpricerentacar.com/
There are no restrictions or gateways between any of the UAE Emirates, but do look out for Salik toll gates in Dubai, and note cars drive faster than the signed limit (there's a 20km buffer before you're fined).
Travel time: 1 – 1.5 hours
Price: starting from AED 45 per day
3) Dubai to Ras Al Khaimah Bus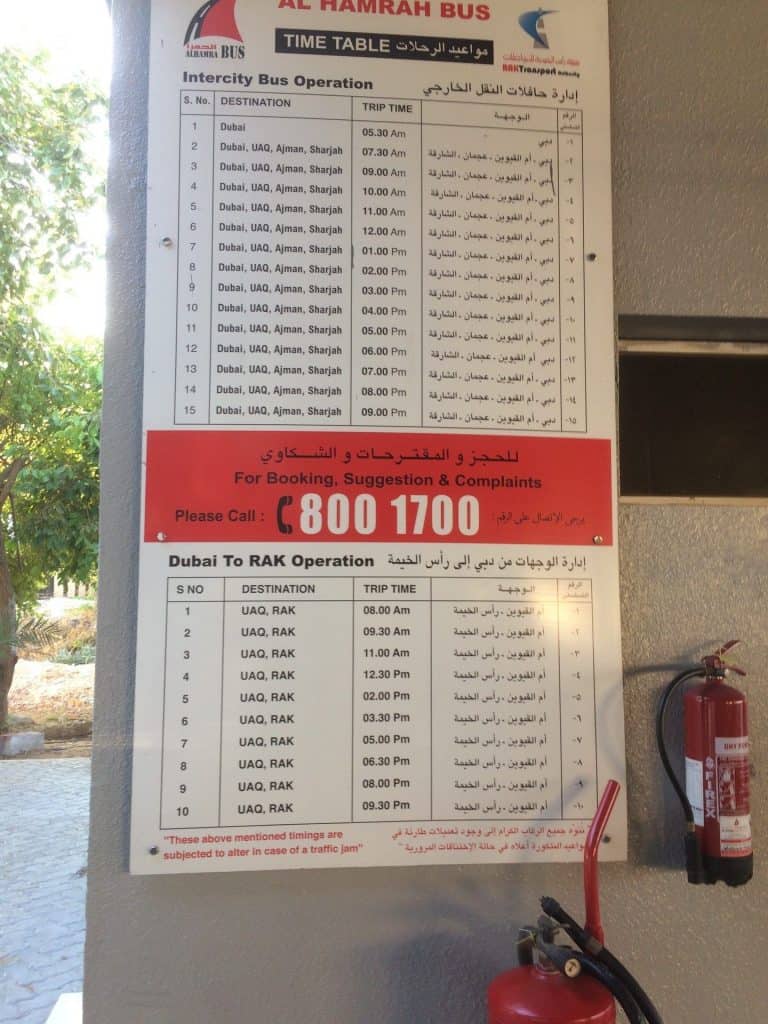 The Ras Al Khaimah Airport authority has established Al Hamra Bus service in partnership with a public transportation company. Al Hamra bus service is a good option for affordable intercity travel. The Al Hamra Bus departs from Union Bus station in Dubai and arrives at Ras Al Khaimah.
From Ras Al Khaimah To Dubai: Starting from RAK Bus Stop the first Al Hamra bus leaves at 5:30 AM to Dubai. Followed by 7:30 AM, 9:00 AM and them every hour till 9:00 PM. The bus stops at Union Bus Station, Al Rigga in Dubai.
From Dubai to Ras Al Khaimah: With frequency of every 1.5 hours, the first Al Hamra bus departs from Union bus station at 8:00 AM and the last bus is at 9:30 PM.
Travel Time: 2 Hours
Price: Price per trip is AED 25
4) RAK Shuttle: The Luxury Airport Bus
The luxury service is aimed at helping visitors experience the destination while also helping UAE residents head back home to RAK from Dubai International airport. The coaches will have on-board free Wi-Fi, water bottles and maps.
The entire trip will take 45 minutes (approximately) and you can book a seat online. Book RAK Shuttle here: http://www.rakshuttle.com/
From Dubai International Airport: The drop-off destinations are major hotels in Ras Al Khaimah, of which these are listed:
Hilton Ras Al Khaimah Resort & Spa
Hilton Garden Inn
Bin Majid Beach Hotel
The Cove Rotana Resort
Jannah Resort & Villas
Ras Al Khaimah
Al Hamra Convention Centre
Bin Majid Beach Resort
Rixos Bab Al Bahr
DoubleTree By Hilton Resort & Spa Marjan Island
Marjan Island Resort & Spa
The trip from Ras Al Khaimah starts at 4:00 AM and from Dubai, it starts from 6:00 AM
Booking: RAK Shuttle 24 hours helpline +971-50-6263-955. 
Travel Time: 45 Mins
Price: The trips are reasonably priced at AED 40 per person
5) Seawings Sea Plane
Want to travel to Ras Al Khaimah to Dubai like a boss? Then why not charter your own seaplane. Companies like Seawings offer private transfers between Dubai and RAK with pick-up from the Dubai Creek Golf & Yacht Club and drop-off at the DoubleTree by Hilton Resort & Spa on Marjan Island, which is only a 20-minute cab ride from the city centre. Learn all about sea wings in details here.
Book your plane here: https://seawings.ae/
Travel time: 45 Mins
Price: Price per person AED 1295 (excluding VAT) per person
Frequently Asked Questions
Q1) What is the most cost-effective way to get from Ras Al Khaimah to Dubai?
A) The best way is to use public transport which will cost around AED 25 only.
Q2) What is distance between Ras al-Khaimah to Dubai?
A) Ras Al Khaimah to Dubai distance by road is 114.2 kms. But the Aerial distance between Ras Al Khaimah to Dubai is 97 kms. To calculate actual distance from your place. you have to add distance of your location as well.
Q3) What is travel time of Dubai to Ras Al Khaimah?
A) It takes 1 hour 15 minutes to travel.