If you are looking for an ideal and an unforgettable experience in Ras Al Khaimah, you don't have to google any other place, Waldorf Astoria RAK is the retreat to be. The opulent resort offers signature thoughtful service, nine stylish restaurants and lounges, and elegant accommodation with pristine views of the Arabian shoreline.
This picturesque beachside resort, just 45 minutes from Dubai International Airport, is bordered by deserts, mountains, and the sea, making it a must-see destination for travellers. Waldorf Astoria Ras Al Khaimah is adjacent to an 18-hole championship golf course and has an award-winning spa, promises a soothing escape and exceptional adventures.
The resort amenities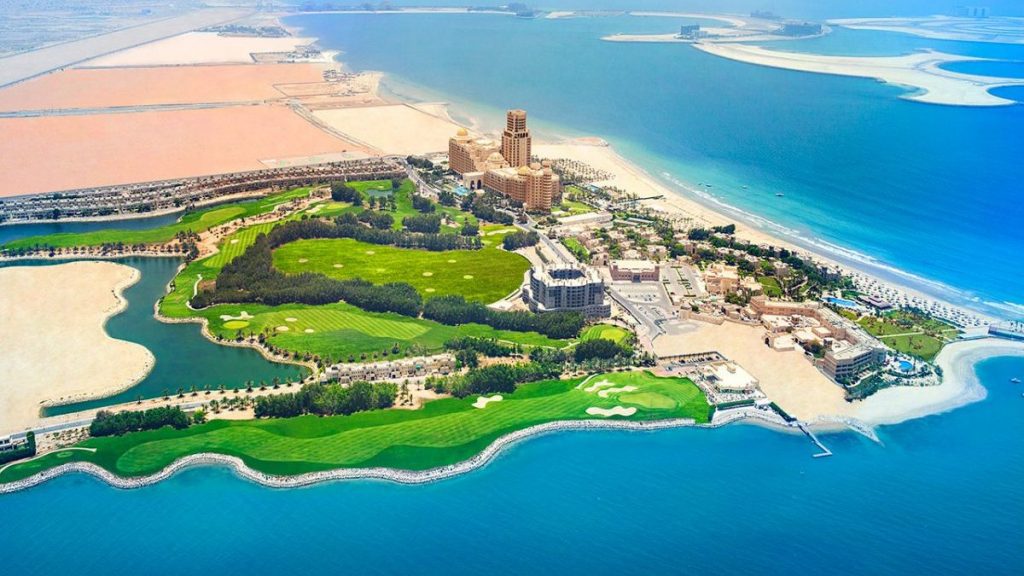 Palatial rooms and suites with sea or golf views
350 meters of private beach
2 temperature-controlled pools including an adults-only pool
Indoor and outdoor Pearls Kid's Club and babysitting services
Motorized and non-motorized water sports activities
Water sports including scuba diving and deep sea fishing
Waldorf Astoria Spa with floatation bed, VIP couple's treatment room, and signature herbal sauna
A fantastic range of meeting rooms, boardrooms and event facilities
18 hole Championship golf course
Floodlit tennis courts
Helicopter pad
Boutique stores
Ladies Hair Salon
ATM/ Currency Exchange
Languages spoken Arabic, German, English, Spanish, French, Italian, Dutch and Russian
Rooms at Waldorf Astoria Ras Al Khaimah
The elegant rooms at Waldorf have upholstered seating and views of the sea, golf or the garden. Each one offers an electric kettle, I-docking station and a working desk. The bathroom is fitted with a bathtub and a rain shower.
King Imperial Suite with Sea View and Balcony

Admire the views from the balcony of this abundantly expansive suite which is situated over two floors and has its own private internal staircase. The suite features a king bedroom with an en-suite bathroom and a living room with a grand piano and a further en-suite bathroom.
For your entertainment, there is a 42-inch HDTV and WiFi access, and a make a meal in the kitchen which also has a dining table.
Each suite has a marble bathroom equipped with a television in the mirror, a soaking tub and a separate rain shower. Suitable for 1 adult and 2 children.
King Junior Suite with Sea View and Balcony

Take in stunning Arabian Sea views from the balcony of this elegantly designed suite which has a bedroom with a king bed and a separate lavish lounge.
This spacious suite also features a 42-inch HDTV and WiFi access. Refresh each day in the marble bathroom which has a soaking tub and separate rain shower. Sleeps 3 adults.
King One Bedroom Suite with Sea View

Admire views over the sparkling blue sea of this suite which has a bedroom with a king bed and a separate living room with a queen sofa bed.
This spacious suite also features a 42-inch HDTV and WiFi access. Start your day by refreshing in the marble bathroom which has a soaking tub and separate rain shower. Sleeps 2 adults, 2 children.
King Tower Suite with Sea View and Balcony

Take in stunning views of the Arabian sea and the Golf Course from the balcony in this Tower Suite which has a bedroom with a king bed and a separate living room that is entranced from the foyer.

For your entertainment, the room comes equipped with a 42-inch HDTV and WiFi access, and to help you relax the elegant marble bathroom has a free-standing bath with a TV in the mirror, and a separate rain shower. Sleeps 2 adults, 1 child.
King Royal Suite with Sea View

Spoil yourself with a stay in this King Royal Suite and enjoy views of either the golf course or the sea. This spacious suite stands exclusively on its own floor with a VIP elevator and direct private spa access.
Each of the 2 bedrooms come equipped with a king or 2 double beds and an en-suite bathroom. A separate living area features a 42-inch HDTV and stays connected with WiFi access. Suitable for 2 adults and 2 children.
King Deluxe Room with Golf View and Balcony

Admire the breathtaking views from the large balcony of this spacious room which has 1 king bed, and a separate seating area. This bright room comes equipped with a 42-inch HDTV and WiFi access for your entertainment needs, a large marble bathroom with a soaking tub and rain shower will allow you to refresh each morning.
Restaurants at Waldorf Astoria Ras Al Khaimah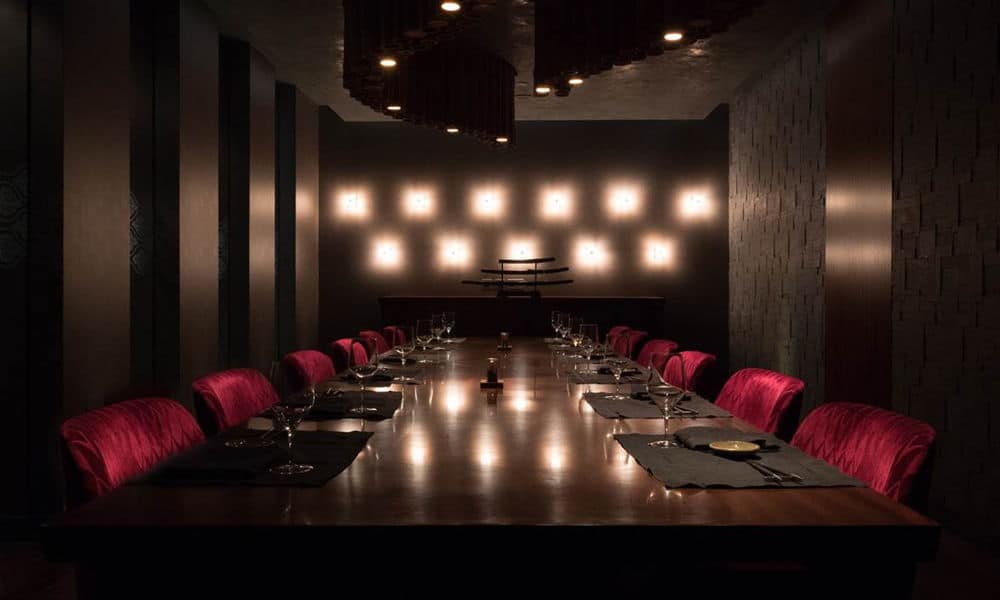 Waldorf Astoria's dining selections include a diverse range of international and regional cuisines. Enjoy classic steaks and grills at Lexington Grill & Bar, as well as teppanyaki and sushi at UMI. In Marjan, enjoy elegantly prepared home-style cuisine, while at Qasr Al Bahar, the main dining restaurant, embark on a culinary adventure.
Le Diwan Arabian Restaurant
Discover the Arabian culture and cuisine at Le Diwan, a stylish lounge with shisha, an array of mezze, Arabic juices and hot beverages.
Discover the wonders of Arabian culture and cuisine at Le Diwan, a new authentic shisha lounge at Waldorf Astoria Ras Al Khaimah. Try a variety of shisha, mezzeh, Arabic juices and hot beverages, while admiring wonderful views of the grand chandeliers and marble fountains designed by Gill Wilson.
Thoughtfully combining Arabic culture with a New York cigar concept, Le Diwan pays tribute to Waldorf Astoria's American heritage, linking us to the original Waldorf Astoria New York property.
The lounge is open for guests above 18 years only.
Opening Hours:
Thursdays and Fridays 3:00 p.m. – Midnight
Saturday through Wednesday Open subject to availability
Marjan Middle Eastern Cuisine
Indulge in traditional Arabic specialities or enjoy a bespoke shisha on the terrace of Marjan.
Marjan is an eclectic fusion of traditional and quirky modern interiors and the finest Middle Eastern Cuisine. With divine menus and art pieces created by Sasan Nasernia, this restaurant is truly a joy for all the senses. Appraise the elegant menu whilst enjoying various seating and lighting designs in the restaurant.
Oversized settee seating under eccentric ceiling decorations, formal dining, intimate corners and private dining rooms are complemented by sublime sunset views over the Arabian Gulf.
Opening Hours:
Dinner: 7:00 – 11:00 p.m. (subject to availability)
Qasr al Bahar
'Cross borders' with your taste buds at Qasr al Bahar in the Ras Al Khaimah Resort hotel.
Beautiful light-filled the semi-circular restaurant, dedicated to indoor-outdoor breakfast and dinner, Qasr Al Bahar breathtaking views of the Arabian Sea and Marjan Island. With the gentle hues of the ocean, the pale cream and green décor of this stylish restaurant are complemented with exquisite art that is inspired by the underwater world. Canopied areas on the terrace lead the eye to large swimming pools, the beach and resort cabanas.
The internationally motivated menu captures the essence of a truly hearty breakfast, with various live cooking and fresh juice and smoothie stations. Dinner charms guests with a wide variety of delicious fare within a chic yet casual dining setting, retaining the warmth and charm of this Waldorf Astoria hotel.
Opening Hours:
Breakfast:
Daily
07:00 – 11:00 a.m.
Lexington Grill
Savor steak and seafood at Lexington Grill, featuring an Oyster Bar, wine cellar, Long Bar and private rooms.
With its theme taken from extravagant US steakhouses and the famed street in New York, this ground floor bespoke dining room is a refined eatery offering a delicious, unassuming menu of celestial steaks and the freshest seafood, flown in from around the world. Chef Lendl Pereira heads up the team in the kitchen, showcasing his unique air-dried beef cuts which cannot be found elsewhere in the Middle East. With an elegant art-clad interior design, this signature steakhouse offers a choice of private dining rooms and glorious open-air spaces. With an atmosphere and food combination that will leave taste buds tingling. Lexington Grill houses over 350 labels of wine in its temperature-controlled cellar and the extensive wine list is introduced to each guest by the restaurants' experienced sommelier.
Opening Hours:
Dinner:
Thursday and Friday
7:00 – 11:00 p.m.
Saturday through Wednesday Open subject to availability
UMI Japanese Restaurant
Sample delicacies from Japan in the Waldorf Astoria resort hotel's first-floor restaurant.
A trendy Japanese restaurant bordered with vibrant Japanese gardens. Seemingly glowing, the metal-studded interiors complement the dimmed lighting that transports guests to a piece of Asia whilst retaining a sense of balance. The vibrant restaurant houses an engaging Teppanyaki grill where master chefs are only too delighted to show off their flairs. A quieter Sushi corner resides the resident Sushi and Sashimi chef, sharing his intricate creations. An expansive bar and lounge area is the ideal place to watch the world go by on nearby Marjan Island and the intimate Japanese balcony garden provides a viewpoint of the lower resort grounds. A spacious and creatively designed private dining room is also available for intimate parties and dinners.
Opening Hours:
Dinner:
Friday and Saturday
7:00 – 11:00 p.m.
Sunday through Thursday Open subject to availability
Peacock Alley
A modern reflection of the first Peacock Alley, this Waldorf Astoria Ras Al Khaimah Resort's lounge captures immediate attention.
A famed Waldorf Astoria tradition, Peacock Alley is an impressive signature lounge with all the signs of the magnificent plumage and parading that is assimilated with the peacock. Serving the world's finest coffees and light bites, the lounge is a fabulous meeting space throughout the day where Waldorf signature dishes are served, including the renowned Waldorf Salad.
Opening Hours:
Thursday, Friday & Public Holidays 04:00 p.m. – Midnight
Azure
Dine on casual Italian fare by the poolside at Azure or swim up to the pool bar for a refreshing, cool beverage.
Inspired by the South of France and the Mediterranean, Azure offers a culinary selection of authentic Italian delicacies with an abundance of choice and flavour. Offering an exquisite selection of poolside favourites, cocktails, alcoholic beverages and freshly squeezed juices and smoothies, Azure caters in and around the pool and at the beach, until sunset. The café-style restaurant blends honest, straightforward, wholesome food without the frills in a menu that is alive with options. Azure is also the perfect setting for a sunset aperitif with the resort's landscaped gardens surrounds the venue and a choice of indoor or terrace seating.
Opening Hours:
Open Daily 9:00 a.m. – sunset
Food Service starts from 10:30 a.m. – 10:00 p.m.
Dinner every day 7:00 p.m. – 10:00 p.m.
Camelia
Meet friends and family at Camelia for lively conversation in the lounge and a favourite beverage or shisha.
Famous for its afternoon tea, Waldorf Astoria Ras Al Khaimah offers a feminine and elegant tea lounge serving over 150 loose teas from around the globe. The hotel's tea specialists will guide guests through the elaborate menu and find the perfect tea suitable for a specific taste or even to suit the time of day. Elegant purples and cream washes ensure a relaxing environment for a sumptuous high tea. Outside, an expansive terrace is a picture-perfect place to share a sunset or late night drinks and shisha.
Opening Hours:
Open Daily 09:00 a.m. – Midnight
17Squared
17Squared offers guests an intimate venue to enjoy signature beverages and an interior design with a little bit of bling.
17Squared offers guests an intimate venue to enjoy signature beverages and an interior design with a little bit of bling. The décor in is fizzing with velvet textures and bubbles, impressive chandeliers and comfortable seating areas. Showcasing exceptional views over Ras Al Khaimah, this lounge offers a sophisticated setting with an extensive beverage menu featuring a huge choice of champagnes, designer cocktails, mocktails and various house beverages to select from.
Opening Hours: Temporarily Closed Due to Pandemic
The Spa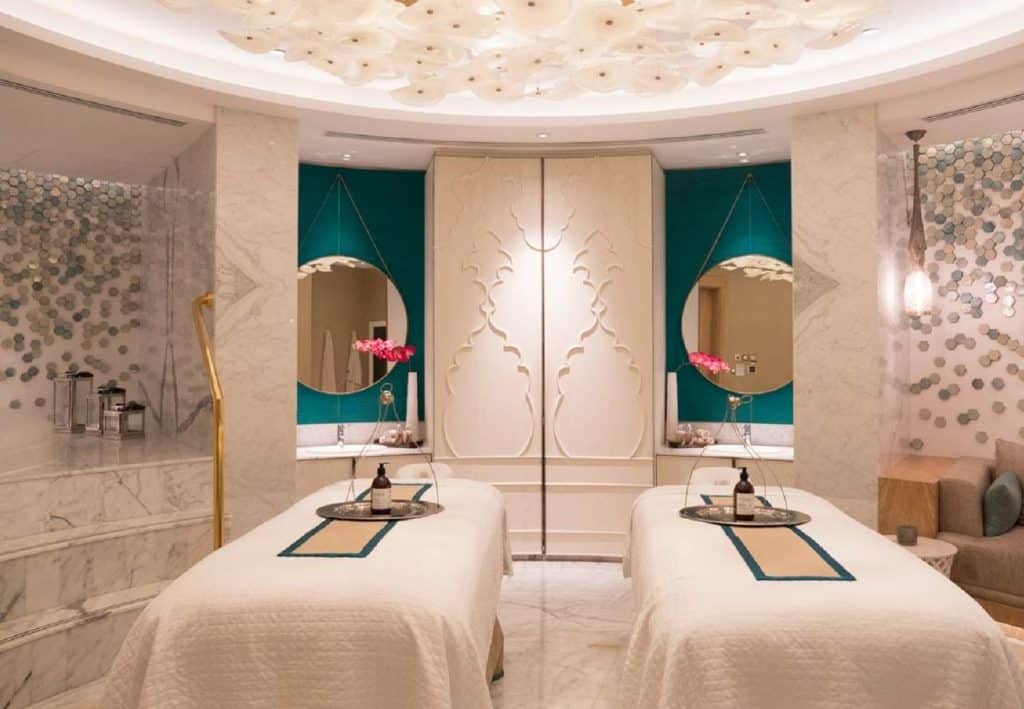 A place for refuge and restoration; the Waldorf Astoria spa offers enchanting signature treatments, combined with exceptional care to create a place where guests can surrender to restore their personal well-being.
Designed with an undersea theme, Waldorf Astoria Spa showcases calming blue silk walls, floor to ceiling one-way windows and artful light pieces throughout. An interior design to fall in love with, the spa's central details take guests to a serene place of peace beneath the sea, accompanied by True Waldorf Service.
The award-winning spa offers 12 large treatment rooms, as well as one VIP couples' suite, a floatation bed for females and a hydrobath. The spa facilities also include male and female steam rooms and Waldorf Astoria's signature herbal sauna.
Waldorf Astoria Spa offers three main product lines. The first is Voya, a totally organic, sustainable seaweed product which is produced on the shores of Ireland by the same family for over 100 years. The second is QMS Medicosmetics, a powerful, intelligent skincare line based on scientific logic rather than miracles. The latest addition to the spa is AMRA, a natural, active skincare line created with the richest aromas, latest active technology and the world's most precious ingredients.
Important Note: Based on local regulations, only guests above 16 years are permitted at the Spa.
Fitness Center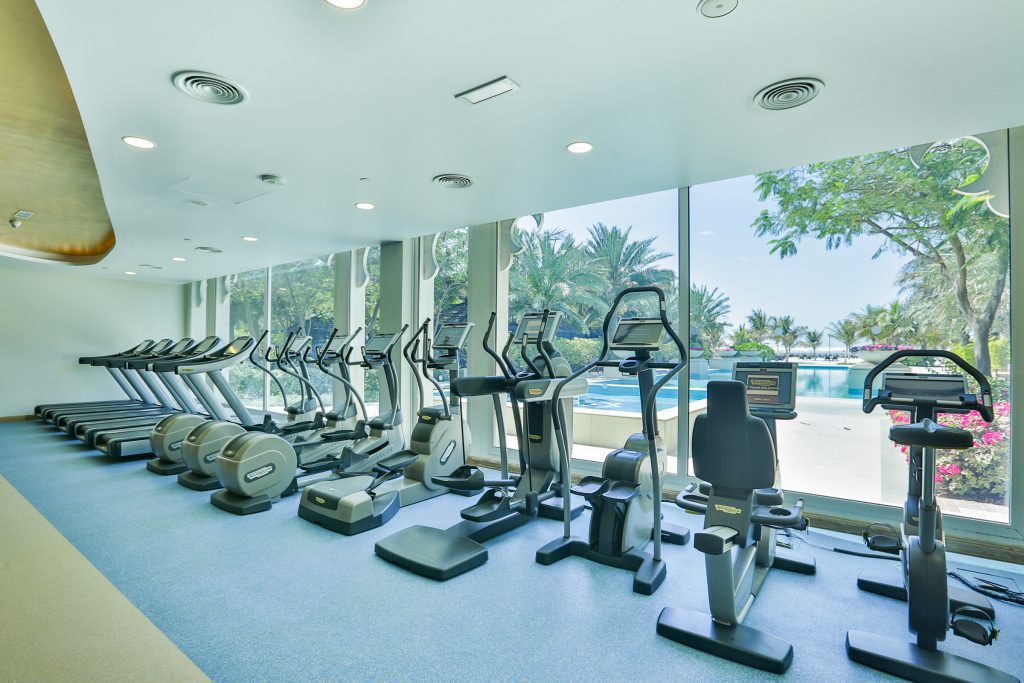 Located adjacent to Waldorf Astoria Spa, the fitness centre features state of the art equipment including touch screens and heart monitoring chest bands. At your service, 24 x 7, the fitness centre offers free WiFi and focused attention of personal trainers.
You can book an appointment with personal trainers at the following prices:
| | | |
| --- | --- | --- |
| 1 session – AED 210 | 6 sessions – AED 1,060 | 14 sessions – AED 2,100 |
Important Note: Unfortunately, only guests above 16 years are permitted at the gym. For more details or to book a personal training session, please contact Spa reception.
Open Daily – 24 hours – manned from 6:00 a.m. to 9:00 p.m.
Pearl Kids Club
Enliven the senses of your child with activities crafted into experiences and stories they can take back home. Pearl Kids Club offers recreational, educational, cultural and focused activities including but not limited to cookies and pizza making, sand art, falcon show, Archery, shell collecting, shell photo frame-making and Petanque.
The kids club is open to children between 4 to 12 years old. Children below 4 can be accommodated in the toddler's rooms when accompanied by an adult.
Baby-sitting services are also available for AED 70 per hour.
Open Daily – 8:00 a.m. – 7:00 p.m.
Pool, Beach and Cabanas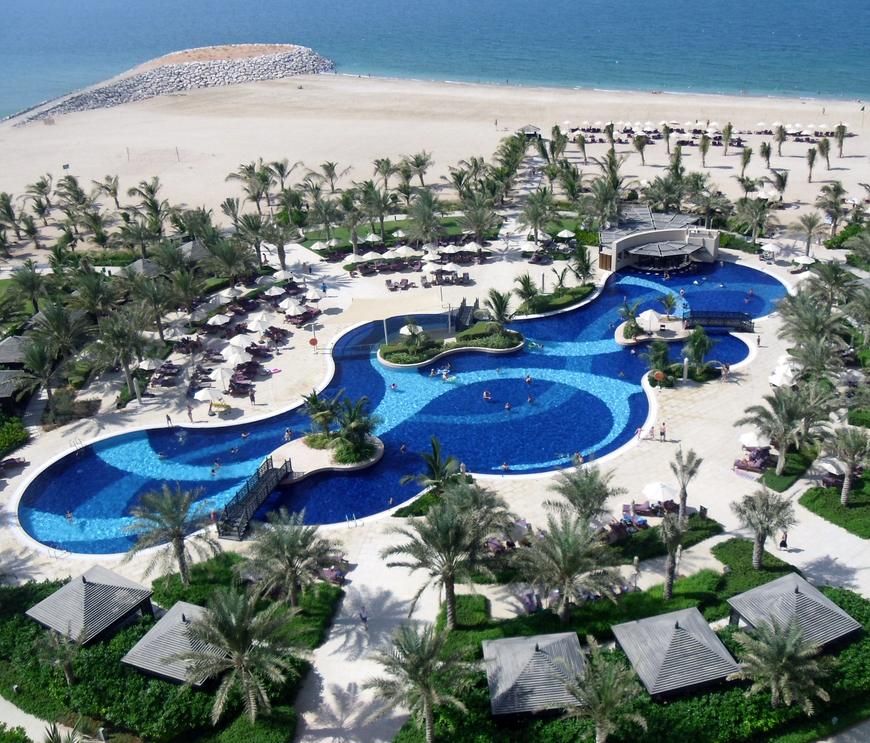 The resort provides a 350m, private white sand beach and a 400 square meters family pool surrounded by 24 luxury cabana's with sunbeds for you to spend your day in. The swimming pool also offers a dedicated toddlers pool area.
Swim down to Azure pool bar or order your cool beverage by simply pressing our 'At Your Service' beach buzzers placed next to your sunbed.
The 35 meters serviced adult pool operates from 8:00 a.m. to 8:00 p.m. and is equipped with day beds for your leisure. Food and beverage service is offered at the pool by the Al Fayrouz pool bar located next to the pool.
Recreational Activities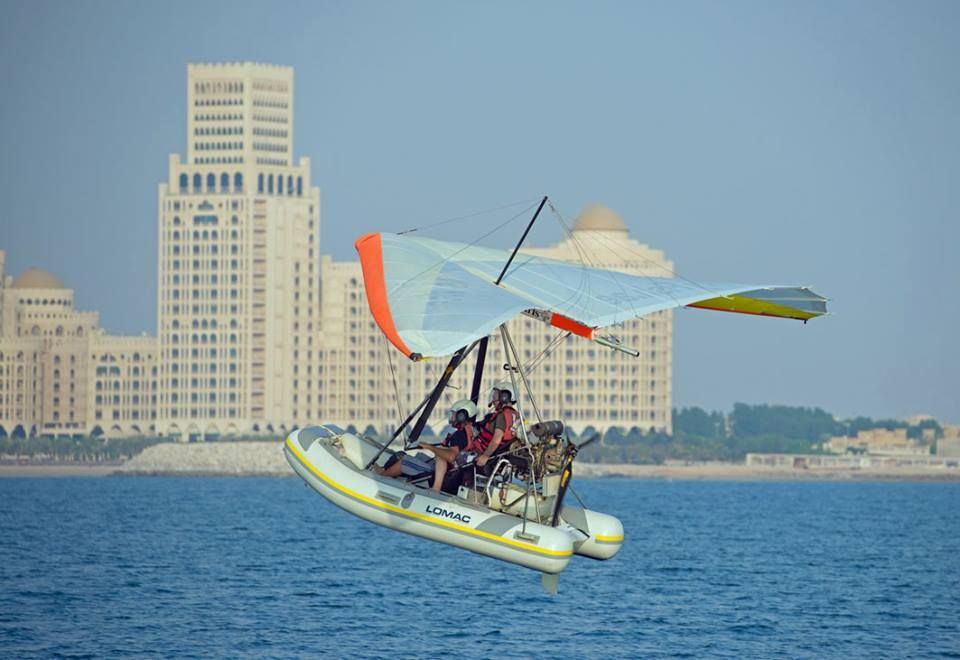 Waldorf Astoria Ras Al Khaimah has put together an exciting monthly activities calendar that will keep you occupied during your luxurious stay at the resort including Yoga, Beach Volleyball, Falcon show, Badminton, Beach Tennis, Beach Soccer, Kite making, Shell collecting, Archery, shell photo frame-making and Petanque.
A healthy & happy stay: Cleanliness Standards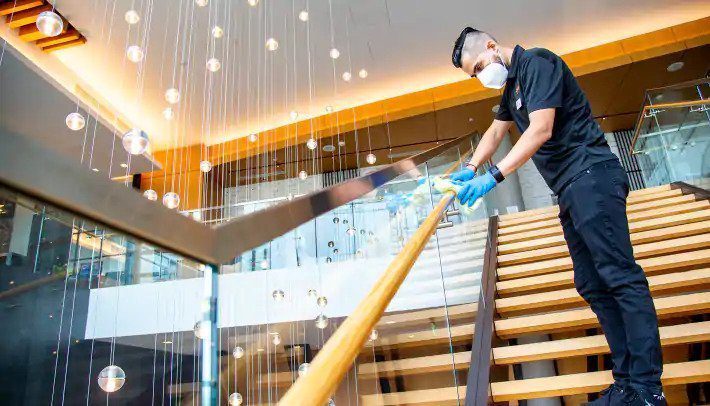 Building on their already high standards of cleanliness, Hilton hotels have developed the Hilton CleanStay programme. This entails elevating hygiene protocols with enhanced regulations and staff training for the safety and comfort of both guests and employees across the worldwide portfolio. Highlights include the introduction of: the Hilton CleanStay Room Seal so guests can be sure that their room has not been accessed since it was cleaned; increased disinfection of public spaces and high-touch areas within rooms; new technologies such as electrostatic machines with disinfecting mist; contactless check-in and check-out with Digital Key. Hilton has earned household brand name status and is trusted by millions for putting their health and happiness whilst on holiday to the top of their list.
Weddings at Waldorf Astoria Ras Al Khaimah
The talented events team at Waldorf Astoria Ras Al Khaimah will work alongside you as a friendly guide through the journey of organizing a wedding, ensuring your checklist is complete and the service and hospitality are to the standard your day deserves. At Waldorf Astoria Ras Al Khaimah, we're committed to ensuring your dream wedding goes without a hitch, from the perfect proposal to the most romantic first dance and every luxurious embellishment that comes in-between. To support this, an essential wedding checklist is available to help you remember everything, leaving us to create a magical day that you and your guests will never forget.
About Waldorf Astoria
Hilton Worldwide's Waldorf Astoria Hotels & Resorts, originally The Waldorf Astoria Collection, is a luxury hotel and resort brand. It is Hilton's flagship brand that provides the greatest levels of facilities and service. It had 32 locations in 15 nations and territories, totalling 9,821 rooms.
Popular Beaches Nearby:
Al Hamra Beach- 200 metres
Al Jazeerah Al Hamra Beach- 1.6 km
DayCation at Waldorf Astoria
Get access to our pristine 350 meters private white sand beach, luxurious private cabanas and two swimming pools; one for families and the other for adults only; for a very special price of AED 150 on weekdays and AED 230 on weekends.
For more details or to book please call 07 203 57 25 or email at rktwa.recreation@waldorfastoria.com
Contact and Location
For booking at best rates click here
Phone: +971 7 203 5555
Vienna St – Al Hamra Village, Ras al Khaimah, United Arab Emirates
Please note: A Tourism Dirham is in place in Dubai. As such, all guests staying at any hotel will be required to pay the amount of AED20 per night for a 5 star hotel, AED15 per night for a 4 star hotel and AED10 per night for a 3 star hotel. This will be collected by the hotel at time of check in/out.
[booking_product_helper shortname="deal finder"]