Listen to this article
Ras Al Khaimah has established itself as an adventure capital in the UAE over the past few years and has garnered the attention of local residents and international tourists. People from all over the country are looking for the best spots to spend some family time or just lay down their mats to enjoy the magnificent scenery.
Ras Al Khaimah is famous for its many beautiful outdoor spots, which is suited alike for families, couples, thrill-seekers, horror freaks, relaxing kind or just change of mood.
List of Top 10 Places to Visit in Ras Al Khaimah for Free
Whatever your reason is, Wow-Rak has gathered some extremely amazing places to visit in Ras Al Khaimah for free. Let's start with top of list Jebel Jais Camping site.
1) RAK: Jebel Jais
The first and most common free things to do, get yourself prepared for one groovy camping in beautiful Jebel Jais Mountains of Ras Al Khaimah.
Spend a night on top of Jebel Jais and enjoy the "sun-kiss-mountain" view, BBQ or bring ready food, star gazing and have late-night chatting on interesting topics…maybe someone has some horror story to tell.
2) Dhayah Fort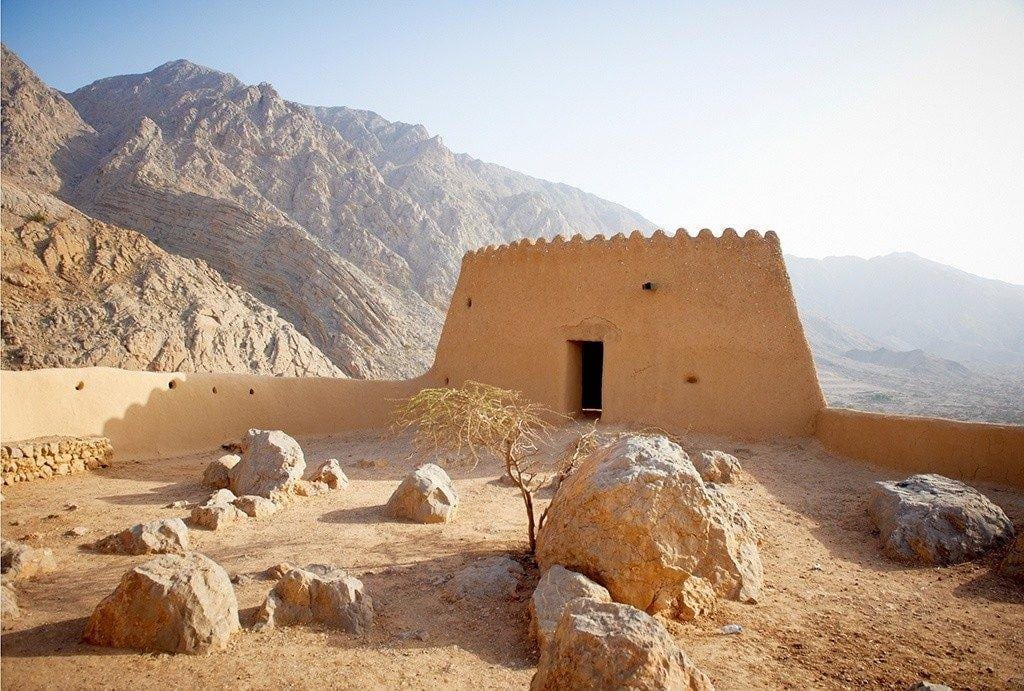 It's well worth climbing the zigzagging staircase to this twin-towered hilltop fortress to enjoy the sweeping 360-degree vistas of the RAK area, a vast date-palm oasis and the Hajar Mountains. It's about 18km north of RAK City, off Al Rams Rd. Turn off at the sign for Dhayah Resthouse. Worth a visit free things to do during day time
3) Flamingo Beach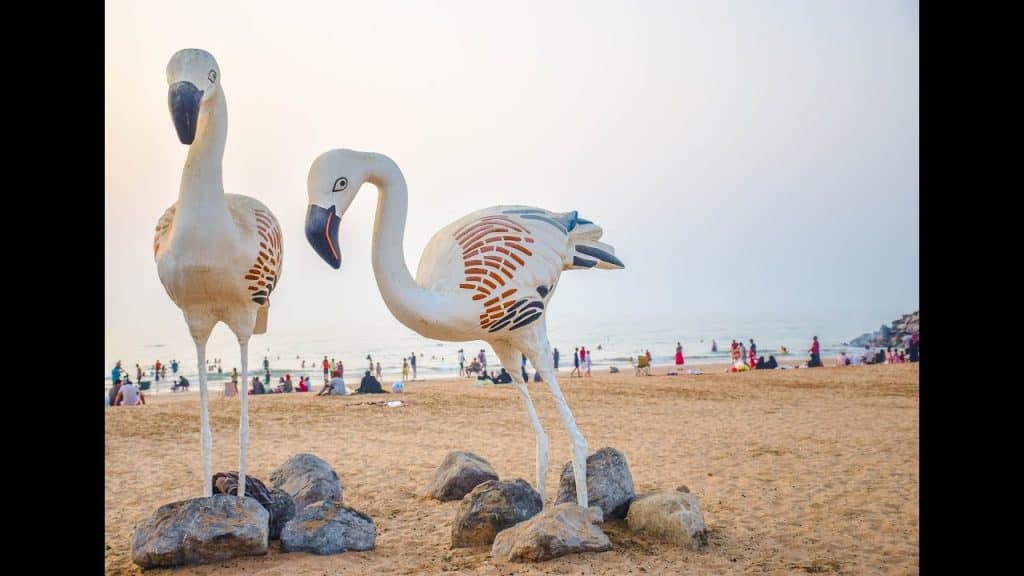 Characterized by its two huge Flamingo statues, this is one of the most popular public beaches of Ras Al Khaimah.
Number of restaurants have open up nearby for the convenience of visitors and family. Take a pick for your choice of cuisine or have coffee with your loved ones.
4) Saqr Park
The Saqr Park is the largest public park in Ras Al Khaimah, known for its vast areas of greenery. It is the perfect spot for adults and kids to unwind and relax. There are three arcades located inside the park which has many entertainment and sport games for the young ones. Also present inside the park is an artificial lake with waterfalls and boating activities. Not technically free things to do but definitely worth spending AED 20
6) Archaeological Town of Ras Al Khaimah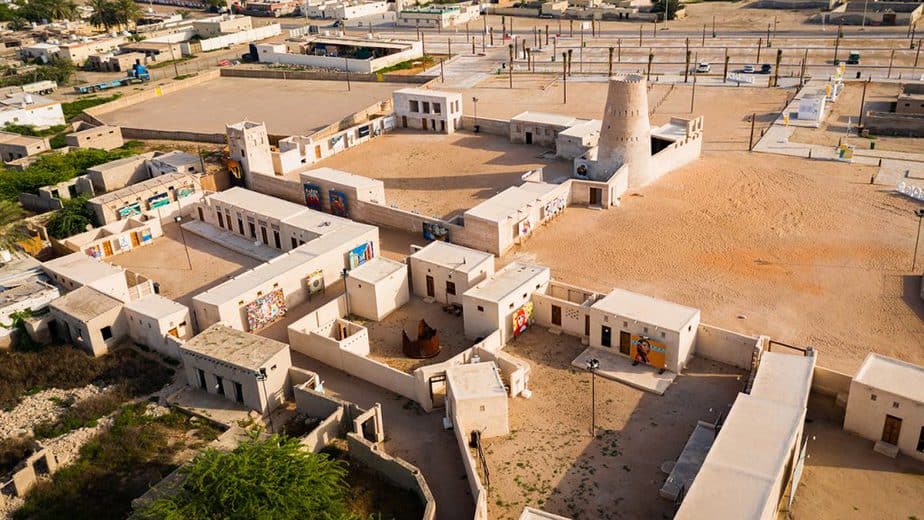 Frozen in time and coated with a layer of desert sand, the Archaeological town is a settlement of perfectly-preserved Ras Al Khaimah history. This mysterious town was inundated by hear-say that possibly it is jinxed by ancient spirits, but infact Al Jazirah Al Hamra is the last authentic traditional town still standing in the United Arab Emirates.
7) RAK Track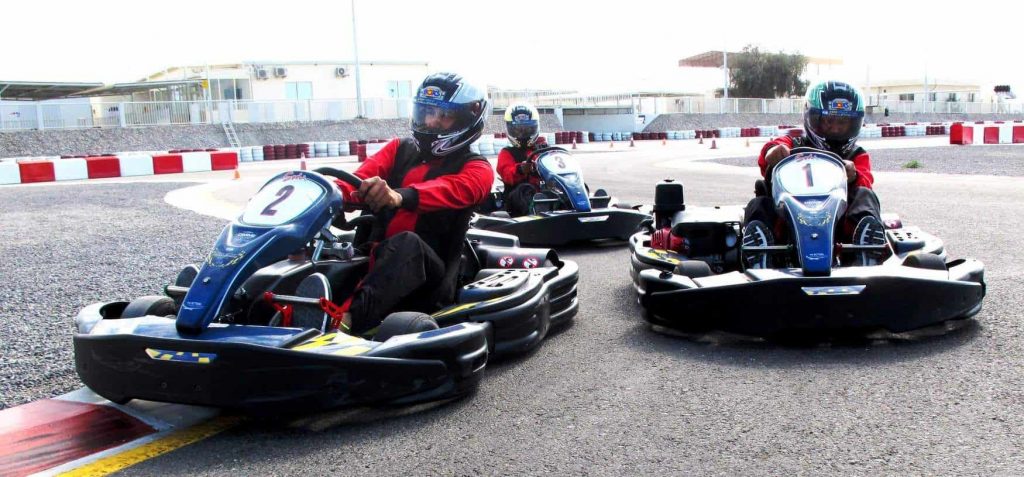 Whether you wish to have some fun moments with your family or friends or would like to put your daring driving skills to test or just want to engage in an activity that is both adventurous and unique Go Karting trip at RAK Track assures you of an absolute grin-inducing experience. You can experience both rental/hire karts and professional racing karts at the track.
8) Camping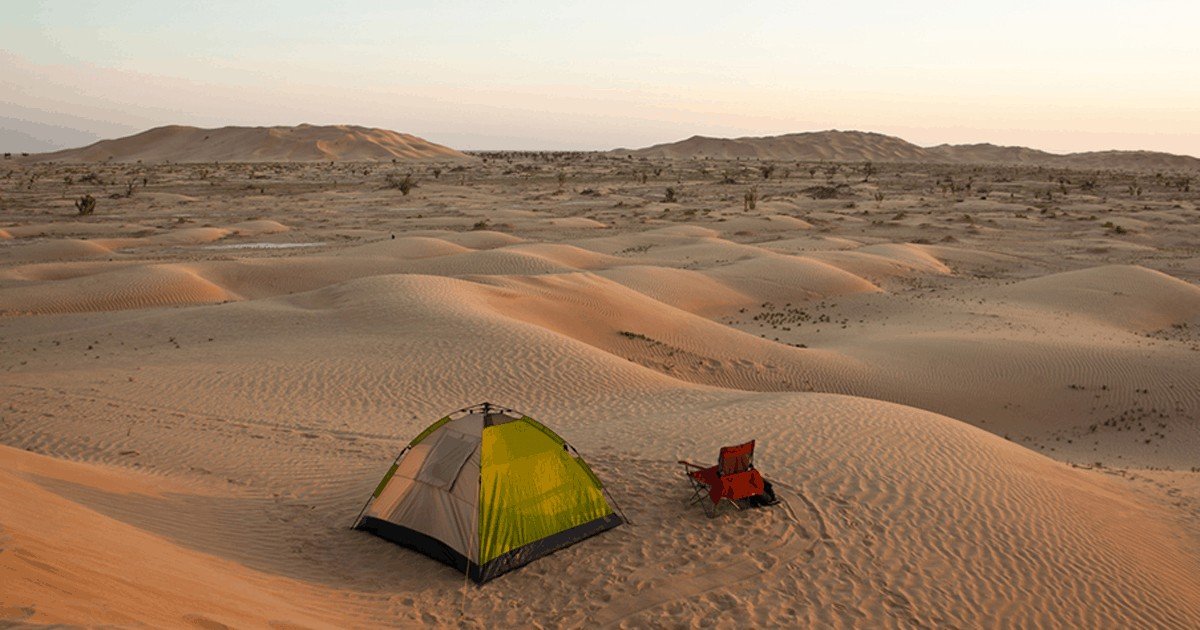 Ras Al Khaimah is renowned for its many beautiful camping spots, where people can enjoy picnics and barbeques, away from the hustle and bustle of major city centres. When the UAE welcomes the much sought after, colder winter weather, people from all over the country are looking for the best spots to set up their tents, or just lay down their mats to enjoy the magnificent scenery. Camping is the most common among places to visit in Ras Al Khaimah for free.
We have listed a few spots here for your to plan your holiday get aways and staycations during the cooler months of the year
9) Museum for history lovers
For history lovers, the National Museum is a must-visit attraction in Ras Al Khaimah. The National Museum of Ras Al Khaimah tells the story of the ancient city through its rare artifacts and fascinating exhibits. The museum is one of the few museums in the world that has been continuously inhabited over 7,000 years. The exhibits display the archaeology, city's natural history, and mainly the ethnography since prehistoric times. Don't miss this beautiful museum of Ras Al Khaimah anyhow!
10) Camel Race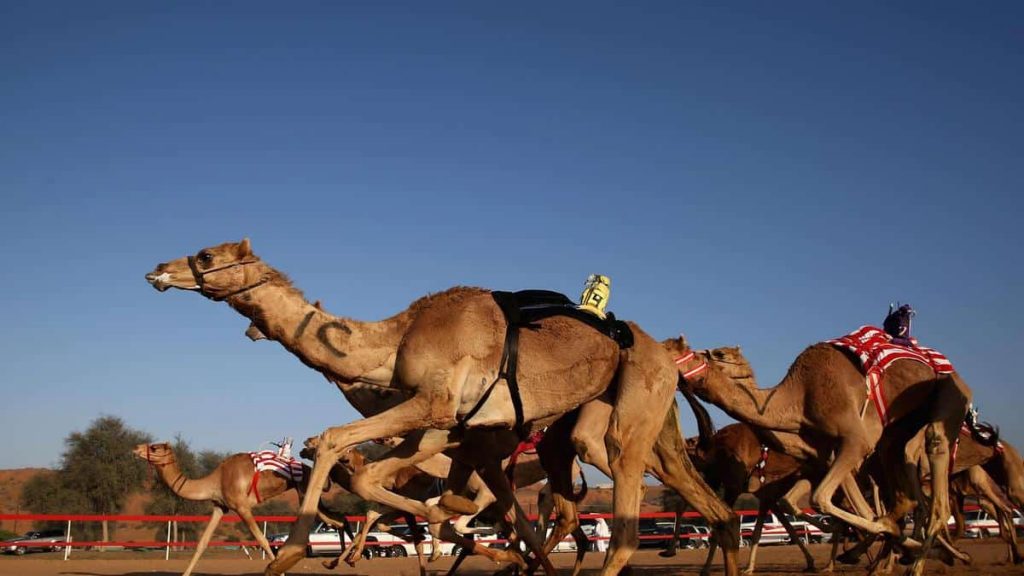 Camel races are a traditional heritage activity in Ras Al Khaimah. Mainly a winter pastime, the camel races take place on the weekends at the camel racetrack, surrounded by dunes and sheltered by the thickets of Ghaf trees in Digdaga and Hamraniya.
Did you like any of these places to visit in Ras Al Khaimah for free? OR did we miss something? Share your comments.
The most Updated list of Things to do in Ras Al Khaimah
The emirate of Ras Al Khaimah offers many activities, including adventure sports, heritage visits, nature trails, water sports, beach getaways, spas, and much more.
Apart from the above, below link takes you to the list of most updated top things-to-do in RAK as of today compiled by wow-rak.
---
---