Dhayah Fort in Ras Al Khaimah
Dating back to the 16th century, the Dhayah Fort is one of the most popular tourist attractions in Ras Al Khaimah. The country's only hilltop fortification, this graceful fort is constructed out of mud bricks.
Today the fort is famed as one of the most significant landmarks in the history of the UAE. During the battle between the locals and Britishers in 1819, most of the building including the tower of the fort were ruined.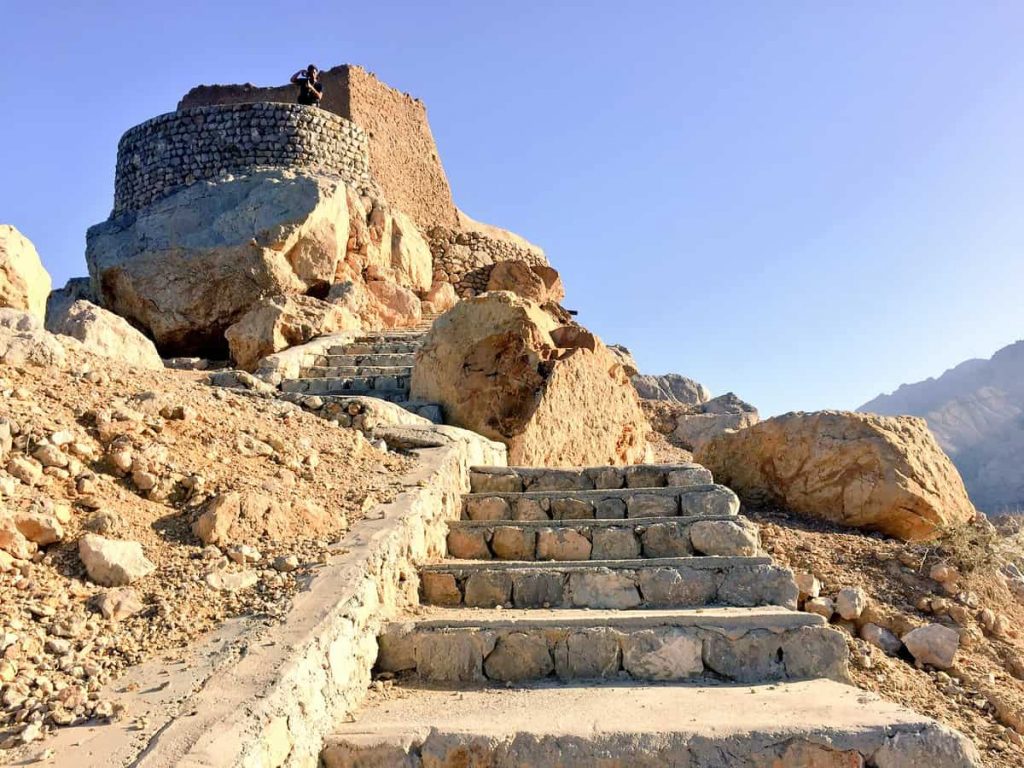 Later, it became the residence of the ruling family and was then converted into a prison. From the top, visitors can enjoy the enthralling views of the majestic Hajjar Mountains and the Arabian Gulf.
It's well worth climbing the zigzagging staircase to this twin-towered hilltop fortress to enjoy the sweeping 360-degree vistas of the RAK area, a vast date-palm oasis and the Hajar Mountains. It's about 18km north of RAK City, off Al Rams Rd. Turn off at the sign for Dhayah Resthouse.
Location