Flamingo or Muairidh Beach of Ras Al Khaimah
Characterized by its two huge Flamingo statues, this is one of the most popular public beaches of Ras Al Khaimah. 
The Muairidh area is well known with its charming scenic views, green areas and tourist resorts and beaches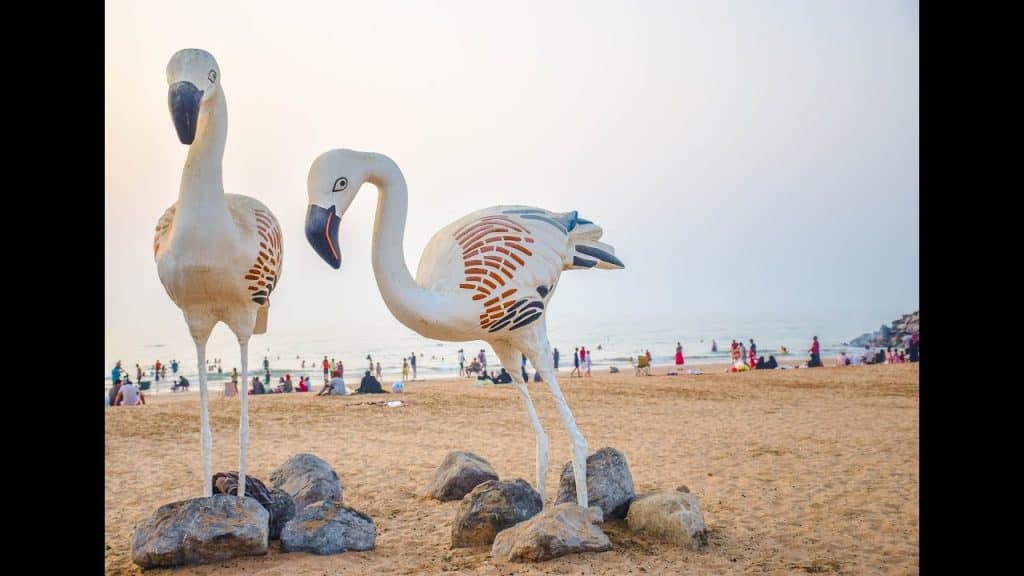 There are Interlock walkways built across the beach so that the public can easily walk to the sitting areas instead of wading in the sand.
Number of restaurants have open up nearby for the convenience of visitors and family. Take a pick for your choice of cuisine or have coffee with your loved ones.
There is ample parking area at the beach access point.