RAK Track: Ras Al-Khaimah's Only Outdoor Karting Facility
RAK TRACK is a karting track located in the Emirate of Ras Al-Khaimah in the United Arab Emirates. You can experiance both rental/hire karts and professional racing karts at the track.
Whether you wish to have some fun moments with your family or friends or would like to put your daring driving skills to test or just want to engage in an activity that is both adventurous and unique Go Karting trip at RAK Track assures you of an absolute grin-inducing experience.
Aside from the race track hire kart activity, RAK TRACK is also the organiser of the IAME X30 Challenge racing series in the UAE. The X30 Challenge is a race series aimed at drivers who wish to take the next step from rental karting. Using professional racing karts powered by IAME X30 racing engines the X30 Challenge race series offers the winner of the series the chance to compete in the X30 International Final.
At the RAK TRACK kart shop you'll find Zanardi Racing Karts, IAME Kart Racing Engines, Mychron Data Loggers, Xeramic Lubricants, CZ Chains, Komet Kart Tyres and all the accessories and spare parts needed to keep your kart in perfect condition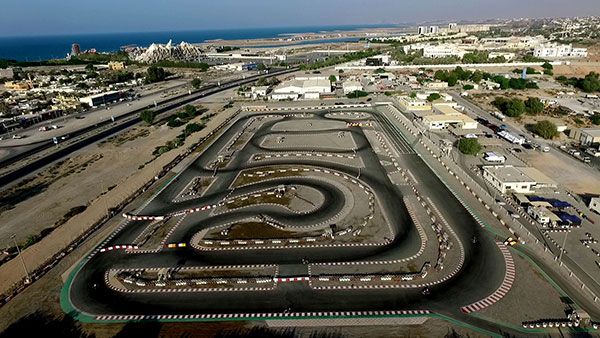 Using their fleet of Adult and Junior Sodi karts, participants from aged 7 years old can experience the thrill of racing against friends and family on our 1.1km outdoor karting track.
The karting experiences includes safety gear (suit and helmet), a safety video briefing, live timing and score sheet.

Karting sessions are available on a first come first serve basis.
About Karts
SODI RX7
Powered by a 390cc Honda engine, the Sodikart RX7 Adult Kart offers outstanding performance and advanced safety features for our Adult arrive & drive guests.
SODI LR5
Powered by a 160cc Honda engine, the Sodikart LR5 Junior Kart offers outstanding performance and advanced safety features for our Junior arrive & drive guests.
Timings
Monday – Wednesday: 3:30 PM – 10:30 PM
Thursday: 3:00 PM – 11:00 PM
Friday: 2:00 PM – 12:00 AM
Saturday: 2:00 PM – 11:00 PM
Sunday: CLOSED
Events at RAK Track
[ai1ec tag_name="RAK Track" events_limit="3″]
Contact and Location
Call : +971 7 2222128 To Check Availability and Bookings
www.raktrack.com