What is Ras Al Khaimah?
In this article, we will explore all the famous landmarks, activities and all the good things Ras Al Khaimah is famous and known for. Ras Al Khaimah is an emirate in the Persian Gulf, located in the northern part of the United Arab Emirates (UAE). The emirate covers an area of 1,684 square kilometres and consists of a large northern landmass where the capital city of the same name is located, an inland exclave in the south, and several small islands.
Ras Al Khaimah is 45 minutes drive from Dubai. If you are visiting Dubai for your holidays, you should definitely find time to visit Ras Al Khaimah as it's so close to Dubai.RAK is an ideal destination for a weekend trip and it has amazing options to explore for adventurers. Whether you are a mountain person, a beach person, or a hiker, it has something for everyone.
How to reach Ras Al Khaimah
Only a 45 minutes drive away from Dubai, it is easy to get to Ras al Khaimah. The emirate is also linked to Dubai by free shuttle buses to and from Dubai International Airport and Dubai World Centre Airport, offering easy, direct transfers to Ras Al Khaimah. You can find more information on travelling to the emirate on our Getting Here section.
Incase getting to Ras Al Khaimah by your own transport is not an option check our article on How to travel between RAK and Dubai if you don't have a car
What is Ras Al Khaimah known for?
Jebel Jais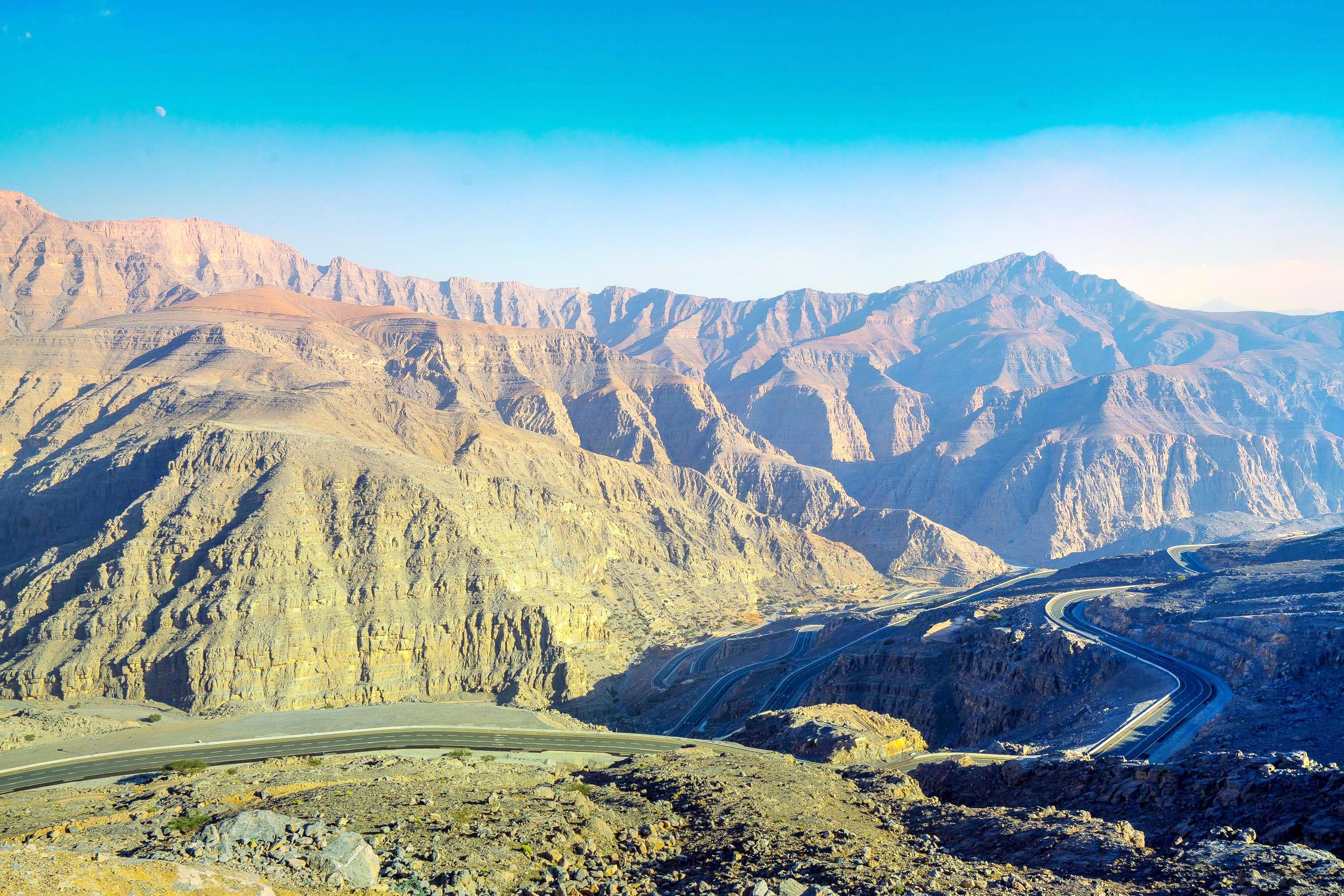 It is a part of the Hajar mountain range that was formed 70 million years ago. It is the United Arab Emirates' tallest mountain with its peak at 1934 meters. The world's longest zipline (stretching for 2.8 kilometres) on Jebel Jais has become one of the United Arab Emirates' major adventure activities and the main draw for adrenaline junkies visiting the country. The thrill of ziplining at 120 km per hour will knock your socks off.
RAK National Museum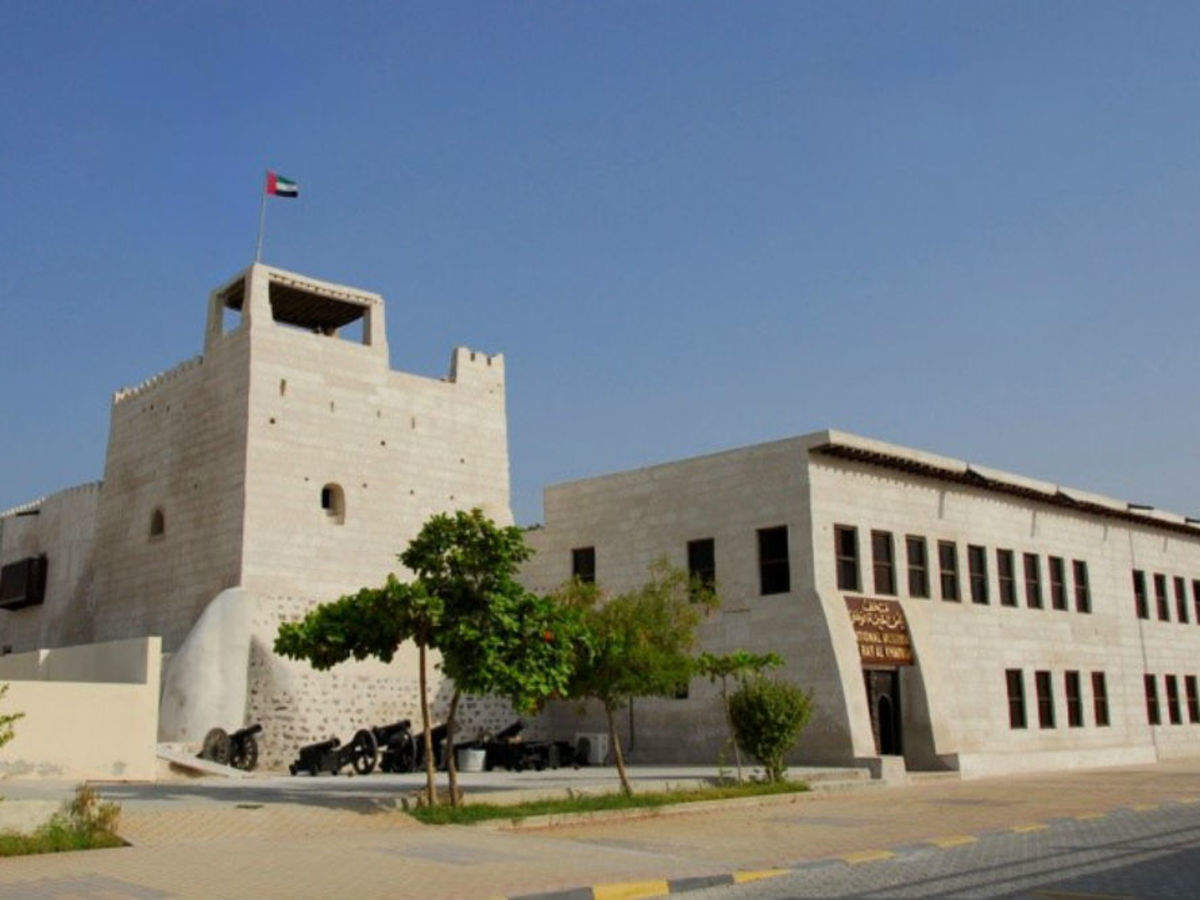 The Ras Al-Khaimah National Museum is in a fort that was the residence of the ruling family up until the early 1960s. The museum houses an excellent collection of archaeological and ethnological artifacts. Archaeological excavations and research have revealed that this building was once the ruling family's residence, and was later destroyed twice in wars, used as the police headquarters for some time, and finally turned into a museum in 1987.
Today, the museum has a collection of historical, archaeological, ethnographical and traditional material on display and is a must-visit for all history and culture buffs.
Jazirat Al Hamra
Also known as the ghost town of Ras Al Khaimah, Al Jazirat Al Hamra. Inhabitants of the village made their living mainly through pearl diving and fishing. As they left the place in 1968, the dry desert weather conditions helped preserve the area. The key highlight of the village is the coral black houses built in a traditional way along with mosques, wind towers, shops, and schools.
Khatt Springs
Khatt Springs is an area of mineral-rich hot pools located at the mountainous village of Khatt in the Emirate of Ras Al Khaimah. Nestled right next to the Hajar Mountains, Khatt Springs are natural hot pools rich in minerals, and the water is noted for its relaxing and therapeutic properties. The water level at the Khatt Springs is 90 feet underground with a temperature going up to 40 °C. Due to its mineral content and heat, the water is said to have medicinal benefits for skin ailments, rheumatic diseases, and muscular problems.
Al Hamra Beach
This is one of the most popular beaches of Ras Al Khaimah. The shoreline borders the western side of the Jazirat Al Hamra old town. The beach offers a pristine stretch of unobstructed golden sands speckled with colorful seashells. It is a great place to take a swim in the warm waters of the Persian Gulf or soak in the sun and also watch the spellbinding sunset.
Worlds Longest and fastest Zipline
World's Longest Zipline Certified by Guinness World Records, with 2.83km span of zip wire, equivalent to 28 soccer pitches. This bucket-list experience will take you for a ride you won't forget. Starting at the highest point of the UAE (1,680 mts above the sea level) and after flying above the magnificent Jebel Jais mountains in Ras al Khaimah at an average speed of 120kph, you will land in our top of the line suspended platform.
Guinness World Records officials certified the zip line in Ras al-Khaimah on the same day the attraction opened to the public.
World's longest spectacular new year fireworks
Ras Al Khaimah made history with the New Year's Eve Gala of 2020, which won the GUINNESS WORLD RECORDS™ titles for the 'Most Unmanned Aerial Vehicles for Launching Fireworks Simultaneously' and the 'Longest Fireworks Waterfall' in the presence of Official Adjudicators from GUINNESS WORLD RECORDS™. These take the total number of GUINNESS WORLD RECORDS™ titles set for fireworks hosted by Ras Al Khaimah to five in just three years.
World's Longest Steel Arch Bridge
Ras Al Khaimah has set a new Guinness World Record for building the world's longest steel bridge, Shamal Steel Arch bridge, spanning a length of 32.37m. The former record was in the name of Poland for its 26-m-long bridge.
The bridge, which can handle 2,000 vehicles per hour, has several other economic advantages compared to concrete bridges, including a life expectancy of up to 104 years without any maintenance and the ability to bear all loads and weights.
15m-long sky bridge opens in UAE, 1.25km above sea level
This is part of Jebel Jais Ras Al Khaimah zipline tour. During the tour, flyers will navigate their way through the air to reach the 15-meter-long sky bridge, the highest in the UAE at 1,250m above the sea level and 300m above ground, which they will have to cross to finish the remaining part of the zipline tour journey