Vespa Italian Restaurant in Ras Al Khaimah
Vespa, named after the iconic Italian scooter designed by Enrico Piaggio in the 1940's, its name is derived from the Italian word for 'Wasp'.
Vespa Ristorante features traditional Italian recipes, created with an array of fresh ingredients, all filled with love and passion in a fun and friendly atmosphere Our Italian Chef Luca Napoleone says: "Ever since I was young I dreamed of having the possibility to grow my own ideas of developing a completely new, exquisite menu that translates my own feelings and personality, and combining the classic past and modern flair. I take pride in my team, who demonstrates passion, while we are working on designing a culinary journey, filled with delightful surprises and innovative tastes. At Vespa Ristorante our guests will be able to discover the fine Italian dining style della mamma.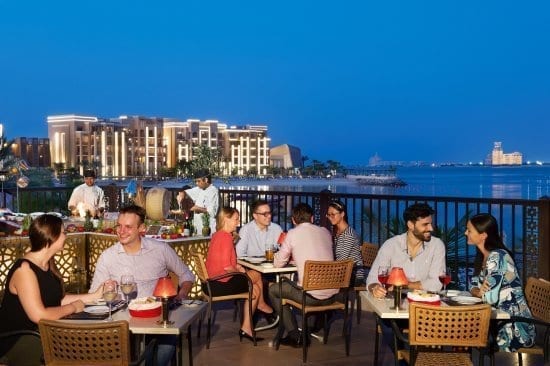 Enjoy a fun, friendly, family-style Italian restaurant. You will always get fresh ingredients and beautiful recipes, all filled with love and passion just the way mama used to make it.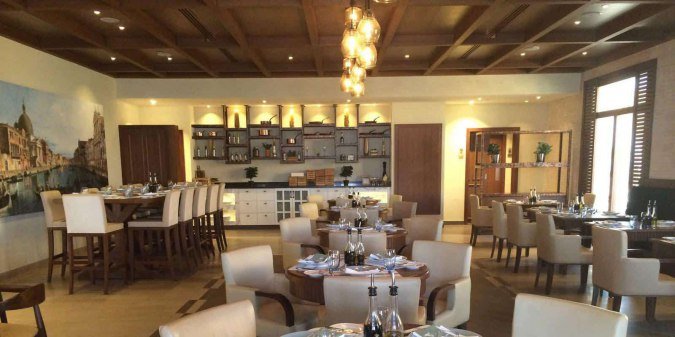 Offers
[ai1ec tag_name="vespa" events_limit="5″]
Time
Dinner daily: 6:30pm – 10:30pm
Friday & Saturdays: 12:30pm – 3:30pm, 6:30pm – 10:30pm
Closed on Mondays
Contact and Location
07 203 0000