RAK TDA continues extensive promotional efforts in Eastern Europe following double-digit growth in 2018
In light of the double-digit growth figures recorded in 2018,Ras Al Khaimah Tourism Development Authority (RAKTDA) has kicked off 2019 with a series of roadshows targeting key Eastern European countries to promote the destination, highlight the Emirate's latest product developments and unique offerings.
The special delegation from Ras Al Khaimah Tourism Development Authority visited the cities of Budapest, Bucharest, Bratislava, Moscow, Kazan, Novosibirsk and St. Petersburg over the course of two months, and met with various tourism bodies, local government entities, private sector representatives and other partners from the travel and tourism sector.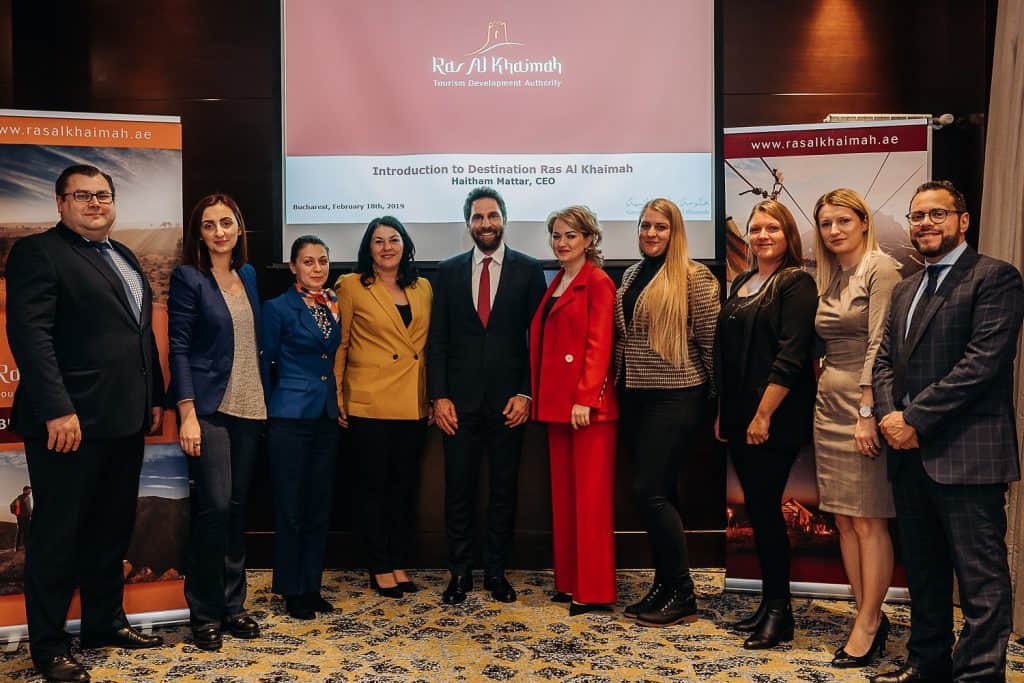 Eastern European markets are a main contributor to the Emirate's inbound tourism. In 2018, Russia, Romania and Hungary recorded double digit growth in the total number of visitors to Ras Al Khaimah year-on-year, accounting for an increase of 17.1% in visitors from Russia, 29.7% from Romania and 11.4% from Hungary.
successfully concludes a series of trade roadshows targeting key cities in Eastern Europe
Visitor numbers to Ras Al Khaimah from Eastern European countries witnessed double digit growth in 2018
New Destination Strategy 2019-2021, latest product launches and summer campaign offerings showcased during the roadshows
Haitham Mattar, Chief Executive officer of Ras Al Khaimah Tourism Development Authority said: "International visitors are significantly important to Ras Al Khaimah, and we believe our roadshows in Q1 served as a great vehicle to tell our story, and to continue to raise awareness about our spectacular products and diversified destination offerings, featuring year-round sunshine that our European visitors are especially keen to have. Last year, we exceeded our goals and recorded 10% increase in the total number of visitors' year-on-year, with a remarkable growth in Eastern European markets. This gives us confidence in our ability to reach our new Destination Strategy goals, which aims to attract close to 1.5 million visitors to the Emirate by 2021 and 3 million visitors by 2015."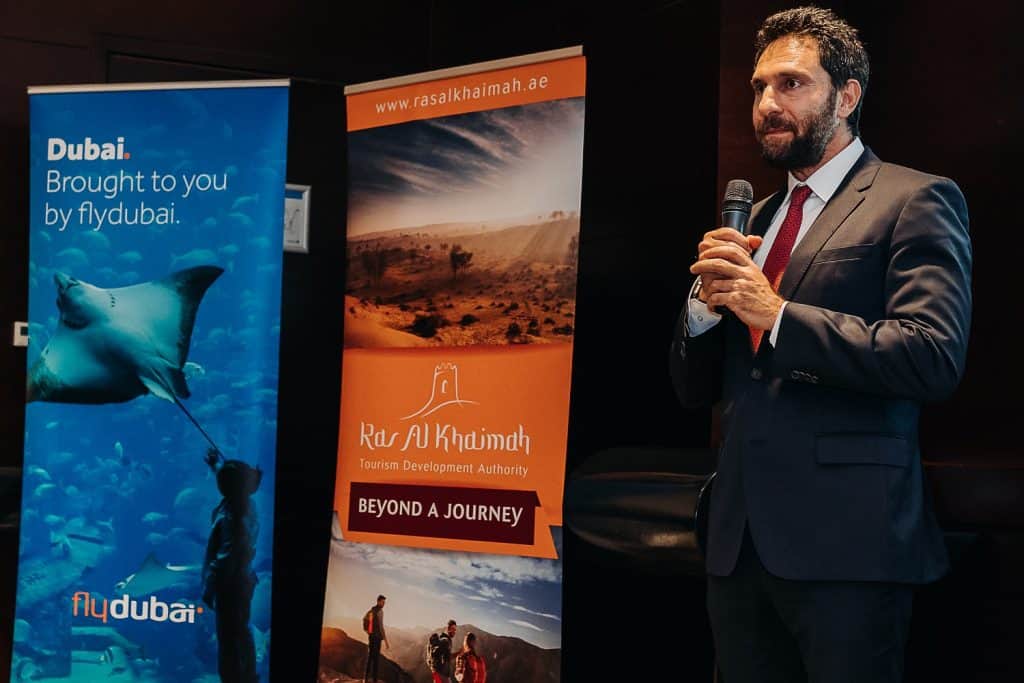 The roadshows widely focused on highlighting Ras Al Khaimah's summer campaign that featured the destination's most diverse offerings that are ideal for families looking for holidays of sun, fun and adventures. In addition to some of the Emirate's latest products such as the launch of its very own luxury camp, which will comprise of 34 deluxe tents, 11 one-bedroom tented suites with private pool, and 2 two-bedroom tented suites with private pool as well as other cultural and adventure products that the Emirate is further developing to bring its USP's to life.