Listen to this article
In recent times, a fascinating trend has emerged among UAE travellers. They increasingly opt to depart from Ras Al Khaimah (RAK) and Fujairah airports instead of the more bustling hubs like Dubai and Sharjah. Various factors, including affordable airfares and hassle-free immigration procedures, have driven this preference shift. In this article, we will delve into the reasons behind this growing inclination, the benefits it offers, and how these airports are becoming new favorites among both tourists and business travelers.
The Appeal of Ras Al Khaimah Airport
A Swift Immigration Experience
One of the key attractions drawing passengers to RAK Airport is the remarkable efficiency of its immigration process. Rahmat Ali, a resident of Sharjah, attested to this, stating that he completed his immigration procedures within a mere 20 minutes of entering the airport. This rapid processing greatly enhances the overall travel experience, minimizing the usual stress associated with airports.
Cost Savings
Rahmat Ali's decision to fly from RAK Airport was also influenced by its significant cost savings. While flights from Dubai and Sharjah were notably pricier, he secured a ticket to Mumbai for Dh400 from RAK, a considerable bargain. This affordability, combined with the added perk of a free airport shuttle, makes RAK Airport an appealing choice for budget-conscious travelers.
Testimonials from Sharjah Residents
Yasmeen Ansari, another Sharjah resident, shared a similar sentiment after her experience at RAK Airport. She highlighted the absence of long queues and the overall quick and hassle-free process, leading to minimal travel-related stress.
Eeman Malik, arriving with her family from Lahore, saved nearly Dh700 on five tickets by choosing RAK Airport. She emphasized the efficiency of the airport, allowing them to exit within 20 minutes and commence their journey home promptly.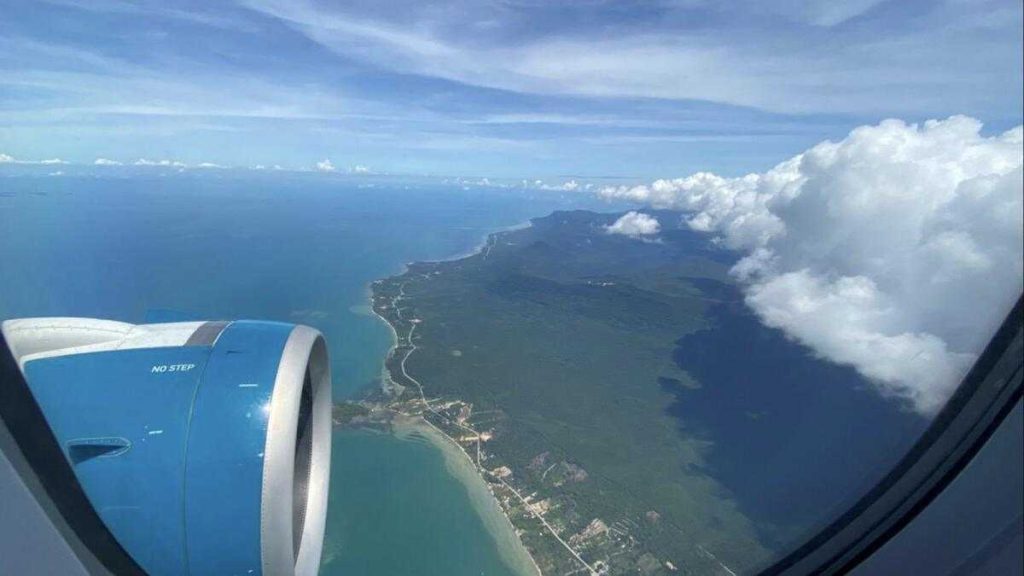 Fujairah Airport's Rising Popularity
SalamAir's New Route
Fujairah Airport is also gaining prominence, particularly among those needing to change tourist visas. SalamAir, a low-cost airline, recently introduced a new route from Fujairah Airport to Muscat, quickly becoming the preferred choice.
Affordable Flights via Muscat
SalamAir offers budget-friendly flights to multiple destinations via Muscat from Fujairah. Starting next month, they are set to provide a promotional fare of just Dh361 for flights to Kozhikkode in the south Indian state of Kerala, further solidifying Fujairah's status as a cost-effective departure point.
The Verdict of Travel Agents
Affordable Alternatives
Travel agents have noted that RAK and Fujairah airports offer seamless and cost-effective alternatives to their busier counterparts. Shaikh Abdulla, the visa manager at Al Jazeera Travels, highlighted the availability of attractive airfares to preferred destinations as a driving factor for these airports' increasing popularity.
Exceptional Connectivity
Ranju Abraham, sales manager at Tours on Board, explained that RAK Airport is well-connected to numerous international destinations through direct and connecting flights. Airlines like Indigo and Air Arabia offer direct flights to various sectors in India, Egypt, Pakistan, Saudi Arabia, Bangladesh, and more. Moreover, passengers can choose connecting flights to cities in Turkey, the UK, Syria, Maldives, Switzerland, and many European countries.
Salam Air's Rapid Expansion
Experts also praised Salam Air's rapid expansion from Fujairah, offering attractive deals and shorter journey times. Many travelers to south Indian cities prefer this option due to its lower airfares, with the journey time only an hour or two longer.
Ideal Gateways for Tourism and Business
Fujairah and Ras Al Khaimah are gateways to unexplored territories within the UAE. Their picturesque landscapes and historical attractions make these destinations increasingly appealing to tourists. Additionally, the rapid development in Ras Al Khaimah has attracted international business travelers, with the RAK and Fujairah airports facilitating their travel needs.
Accessing RAK and Fujairah Airports
Shuttle Bus Services
Several airlines have introduced shuttle bus services connecting Dubai and Sharjah to these Northern airports to streamline transportation for arriving passengers. For instance, Indigo Airlines provides a free bus service from Union Bus Station to Ras Al Khaimah Airport at 6:30 AM, with the return journey at 7 PM. Similarly, Salam Air offers a convenient bus service to and from Fujairah Airport from Sharjah's King Faisal Mosque.
Conclusion
The rising trend of UAE travelers choosing Ras Al Khaimah and Fujairah airports for their flights is a testament to the appeal of cost-effective travel and efficient airport experiences. These airports are transforming into hubs for affordable flights to various international destinations, attracting budget-conscious tourists and business travelers. As more airlines expand their offerings and connectivity options, it's clear that the Northern Emirates are on the path to becoming even more popular departure points. So, if you're planning your next journey, consider these airports' advantages and embark on a hassle-free adventure from the UAE's Northern gems.