Who genuinely cares about getting a "beach-ready" body when there are better things to do in life? So keep calm and eat ice cream
These seriously tempting ice cream parlours in Ras Al Khaimah are guaranteed to have you craving a cheat day.
Cold Stone Creamery
Offering a delightfully sweet experience, Cold Stone Creamery's signature ice creams are prepared and blended on stone granite surfaces, right before your eyes.
If it has anything to do with ice cream, it has everything to do with Cold Stone Creamery. From unique ice cream creations to smoothies, cakes and shakes – nobody serves up the ultimate indulgence like Cold Stone.  
It starts with using the highest quality ingredients and ends with our signature process for preparing your custom creation on a frozen granite stone.
Timing: Everyday 10 AM to 10 PM
Location: Cold Stone Ice Cream, Ground Level, Al Naeem Mall, Al Nakheel, Ras al-Khaimah,  
Baskins and Robbins Ice Cream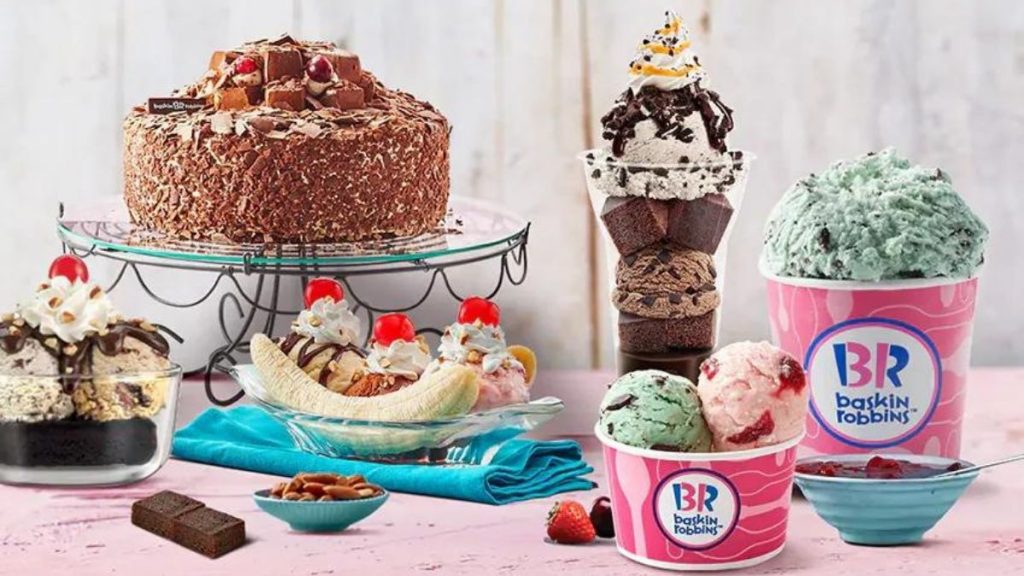 Baskin Robbins is the current Guinness World Record holder for the largest cup of ice cream. It was made on September 13, 2005, in celebration of its 60th birthday. This massive chunk of vanilla ice cream weighed 8,865 pounds!
When you think of ice cream, Baskin-Robbins® is the brand that immediately comes to mind. As of today, there are close to 700 BR stores in the region making us the largest Quick Service Restaurant brand in the region.
We are known for our 31 flavor concept- that is a different flavor for each day of the month. What began as an immense hit years ago continues to strike a fun-filled rapport with the thousands of ice cream lovers in the Gulf region. We take pride in satisfying our loyal patrons. Just as Irv Robbins rightly said, "We sell fun, not just ice cream".
Timing: Daily 10:00 AM to Midnight
Location
Ashuk Ice Cream Ras Al Khaimah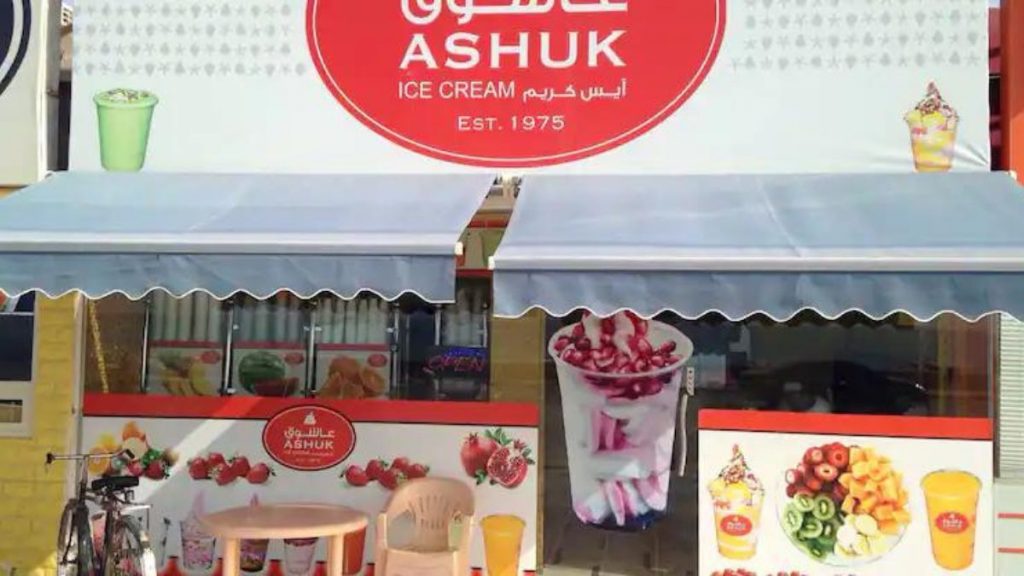 Ashuk Ice Cream is a brand with a long history and a proud heritage in the UAE. Operational for nearly 40 years, the brand has become a staple in the community.
Famous for its unique flavours, secret recipes, fresh ingredients, and one-of-a-kind taste, Ashuk offers customers something unlike anything else available today.
Established in 1975, Ashuk's mission has been the same from day 1: to provide delicious, nutritious, and unique experiences to our customers through the universally loved medium of ice cream. They wish that every visitor that comes through their shop to experience the same joy and love of life we put into our ice creams, one flavour at a time.
Timing: Daily 8:30 AM to 3:00 AM
Location
Old Bazaar, Old Corniche Road, Sidroh, Ras al-Khaimah
Next to ADNOC Petrol Station, Sheikh Rashid Bin Saeed Street, Al Dhait North, Ras al-Khaimah
Tamashah Ice Cream Ras Al Khaimah
We're just gonna skip right past commenting on the name, and say that this eatery is all about the traditional ice cream. 
Tamashah Ice Cream is located in Al Mamorah right beside the Hot Breads Branch.
It is one of the more intriguing traditional ice cream parlours in Ras Al Khaimah that have a recipe of their own. Among all the amazingly creative icecreams, don't forget to try their layers of ice cream.
They don't really have a good space inside but there is always a choice of takeaway.
Timing: Daily 8:30 AM to Midnight
Location
Tamashah Ice Cream, Near Aswaq, AlJazeera, Al Hamra, Ras Al Khaimah
Tamashah Ice Cream, Behind Fishherman's Club, Al Darbijaniyah, Al Mamourah, Ras al-Khaimah,
Tamashah Ice Cream, Al Rams Street,Al Rams – Ras al Khaimah – United Arab Emirates,
---
WOW-RAK | Explore Ras Al Khaimah with us. The only place to get Latest News, Updates, Events, Offers and things to do in Ras Al Khaimah
RAK Calendar lists all exciting events, parties, activities, promotions, offers, and happenings in Ras Al Khaimah. RAK Calendar makes it easy for you to plan your stay in RAK
WhatsApp: Click here to subscribe to our WhatsApp broadcast on Ras al Khaimah