Two hotels will be opened on the highest point in the United Arab Emirates The Jebel Jais, in Ras Al Khaimah.
Earth Hotels Altitude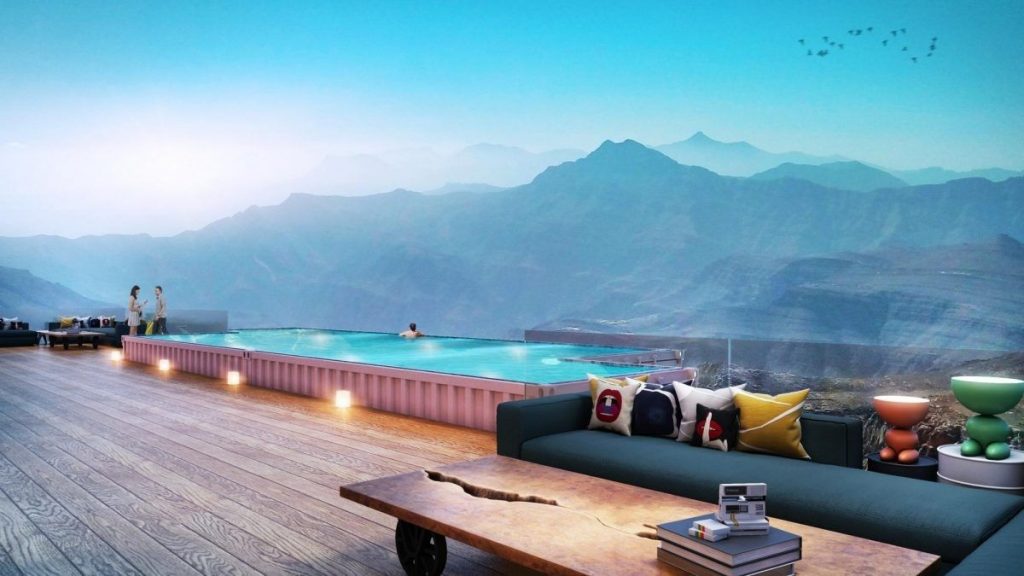 Earth Hotels Altitude is a green "pop-up hotel concept" set to go live on the mountain during the fourth quarter of 2022. It will have 15 fully-equipped rooms as well as an activation centre and an outdoor pool.
Saij Mountain Lodge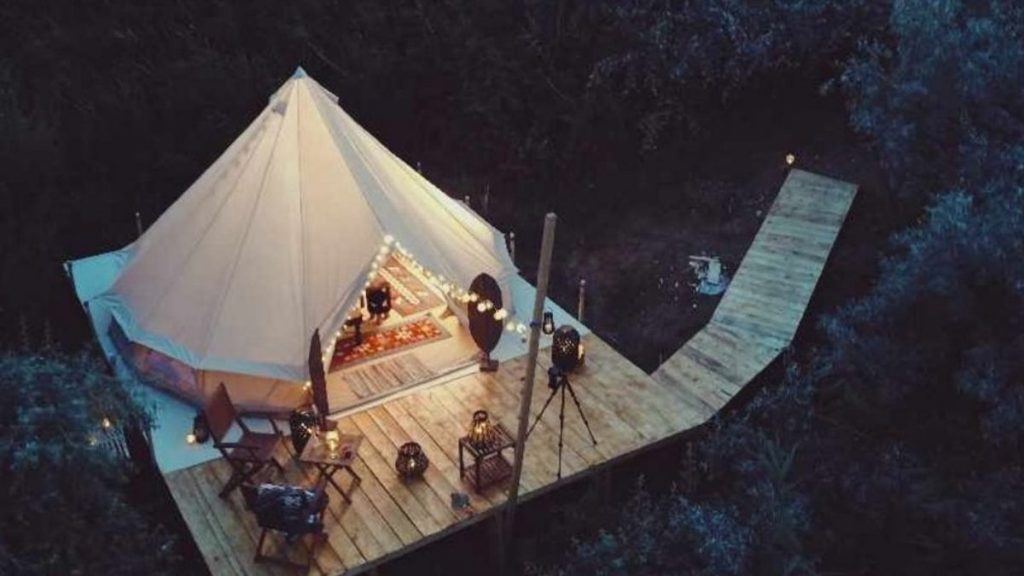 Saij Mountain Lodge, which is set for a 2023 opening date, is a "protected and sustainably managed mountain resort" with ecological lodges built from natural materials.
Ras Al Khaimah Tourism Development Authority (RAKTDA) announced its bold new approach to sustainability – Balanced Tourism, a key milestone in its strategy to drive overall sector growth and become the regional leader in sustainable tourism by 2025.
It was unveiled during the Arabian Travel Market 2022, the plan is in line with the nature of Ras Al Khaimah's image as a place to be in nature. Through Balanced Tourism, the RAKTDA will try to address issues that arise from "over-tourism" such as excessive development, the increasing number of heritage sites and the degradation of its natural beauty.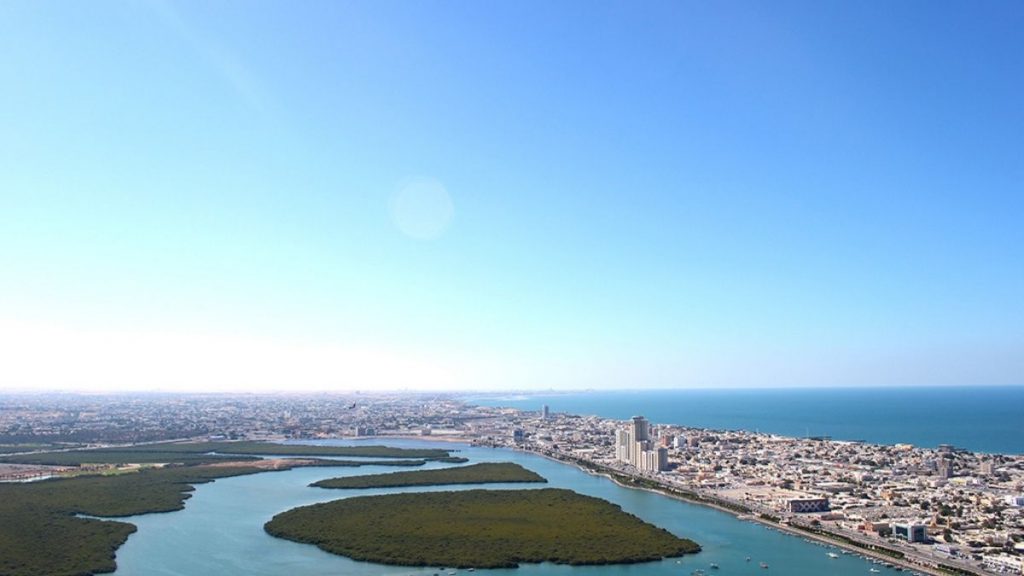 Raki Phillips, chief executive officer at RAKTDA, said, "The need for good stewardship of our cultural heritage, environment, people and infrastructure has never been stronger, especially in post-pandemic times. Balanced Tourism does exactly that as we become ever mindful of the economic, social and environmental impacts on tourism. Simply put, it's time to move beyond just using less plastic to adopting an all-inclusive approach – from ensuring new projects such as hotels are developed at an organic pace to building new attractions with sustainability at their core."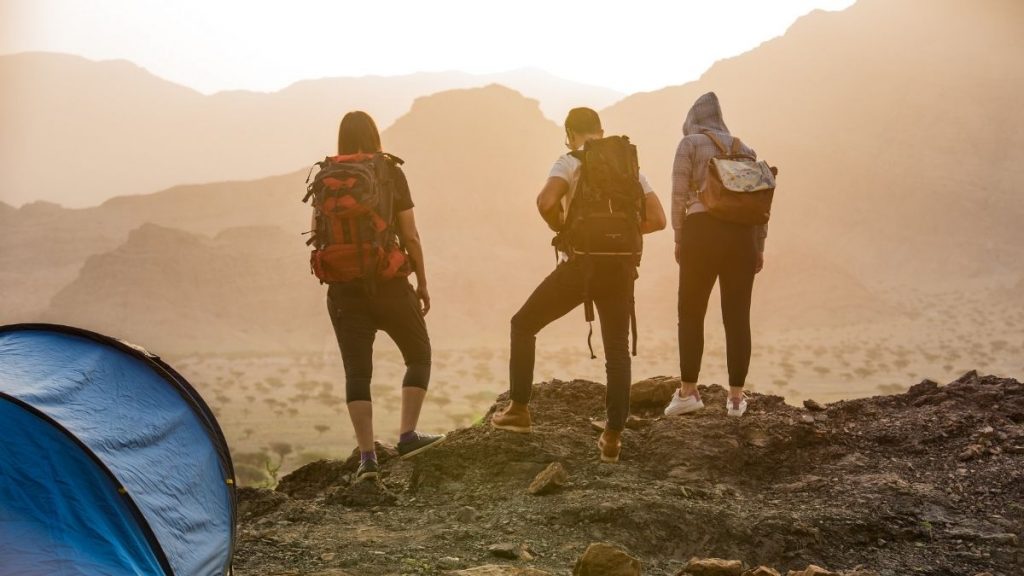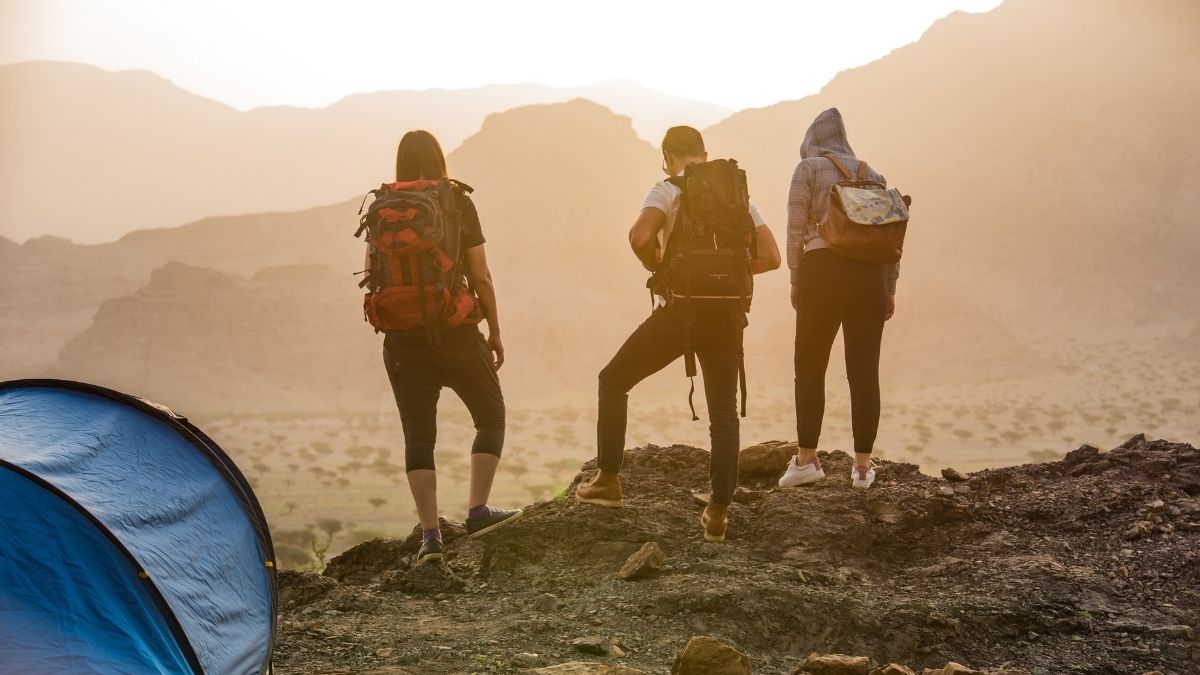 In addition, with Ras Al Khaimah boasting 64km of beaches, mangroves brimming with wildlife, deserts of terracotta wadis, mountains, and wadis The tourism board has adopted a "mindful approach to new hotel developments". The hospitality partners will create large spaces that are complemented by "thoughtful, sustainable landscaping" and a well-planned pipeline to prevent the rapid expansion of hotels that is not well-planned and crowding.
In the Balanced Tourism platform, the upcoming attractions will be designed with sustainability standards and practices. Visitors can look forward to environmentally friendly developments within the Jebel Jais and in over 20 brand new sustainable tourism initiatives currently being developed throughout the Emirate.
One such example is the proposed Scallop Ranch at Al Hamra Marine the first-of-its-kind tourist attraction located in UAE that will aid and improve knowledge of marine ecology including sea cucumber and seagrass species that are part of the farm.
List of all the Upcoming Projects on Jebel Jais
Earth Hotels Altitude: An eco-based pop-up hotel concept set to feature 15 fully fitted accommodation units, an activation centre, and a swimming pool.
Saij: A Mantis Collection mountain lodge, comprising 35 luxury lodges, will provide a pure mountain retreat that focuses on nature as well as mind, body, and soul with guided treks, mindful pursuits, and creative experiences.
Cloud7 Camp Jebel Jais: This will provide tourists with a 'glamping' experience with 30 accommodation units built out of sustainable material.
Basecamp Jais: This will offer affordable accommodation for outdoor enthusiasts, thrill-seekers, and nature lovers. It will serve as a leisure hub at the base of the rugged Jebel Jais mountains.
Jais Yard: An F&B Village with food trailers, kiosks, retail containers, vintage truck restaurants, open-air cinema, and children's play areas.
Jais Wings: Adventure seekers can take off on a paragliding experience from the top of Jebel Jais with landing pads near Saraya Islands and Al RamsThe region's first paragliding site in the GCC.
Jais Swing – an Instagramable swing made of twin ropes that provide amazing views and a unique content opportunity.
Balloon Base with fixed hot air balloons that visitors can take in the infinite beauty of Jebel Jais.
Wadi Track at Wadi Showka will feature a new bicycle pump track that will be the perfect spot for bike enthusiasts of all ages.