Whether you're a film fanatic or sporadic visitor to the big screen, the limited capacity of cinemas has been been a small but keenly felt side effect of the pandemic. For the luxurious experience, you deserve, treat yourself to a ticket to Ras Al Khaimah's best cinemas.
Sure, the location comes into it. As does which films are on, where. But what about the seats, the snacks, the booze – the experience? Because these days that experience has moved up a few notches from the stale popcorn and sticky floors of your childhood multiplex – we're talking plush velvet sofas, cashmere blankets and much more.
Vox Cinema Al Hamra Mall, Ras Al Khaimah
At VOX Cinemas, Al Hamra Mall in Ras Al Khaimah, you'll find everything you need for the perfect day out. Watch the latest movies on the greatest screens. Movie buffs can now enjoy the best in Hollywood entertainment at the massive MAX experience, or turn a night at the movies into a night of luxury by relaxing in the exclusive GOLD lounge.
Take your taste buds on a culinary journey with a gourmet menu while reclining in spacious seats designed for the ultimate moviegoing experience. Jump right into the action at MAX. With Dolby Atmos – the best in cinema surround sound, a 20-metre wide screen and crisp digital imagery with laser projection, you're guaranteed an immersive experience. Lose yourself in your favourite movies.
Prices Start from AED 36.75
Contact: 600 599905
Website: https://uae.voxcinemas.com/showtimes/al-hamra-mall-ras-al-khaimah
Novo Cinema Manar Mall
Need a break from those errands you've been running and fancy a disconnect? Maybe some thrilling action? Terrifying horror? Romantic comedy or enjoyable animation with the kids? Novo Cinema in RAK is sure to have something for you. Novo offers the amazing movie experience, creating a lasting memory for every customer; so sit back and enjoy the movie.
Novo Cinemas takes pride in showcasing the latest viewing technology, being acknowledged as the regional leader in cinema innovation when bestowed with the Best Middle East Cinema Theater Franchise 2019, from Middle East Markets for the second year running.
Prices Start from AED 36.75
Contact: +971 72270000
Website: https://uae.novocinemas.com/
Cinemax Al Naeem Mall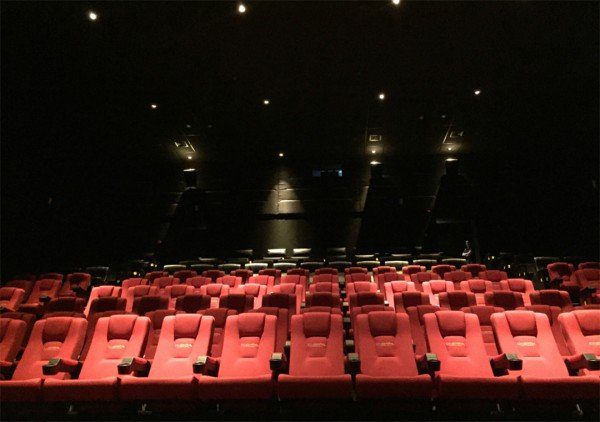 Cinemax Cinemas Entertainment Corporation is a new vision of Cinemas has been opened, in Ras AL Khaimah and to be expanded all over Middle East as a future plan.
It's franchise, Cinemax Cinemas Entertainment provides an excellent and a unique cinema experience to all our customers who seek comfort, enjoyable and luxury environment.
There are 5 screens and all cinemas are equipped with latest sound and projection equipment and have the capability to screen 3D movies on Depth Q 3D Technology, the most contemporary one.
Prices Start from AED 36.75
Contact: 07 2440222
Website: https://cinemaxcinemas.com/
Gulf Cinema (Star Cinema), Ras Al Khaimah
Star Cinemas is known for its immersive cinema experiences. From Hollywood Blockbusters to Bollywood Big budget entertainers, films are brought to life around you in the most spectacular cinema houses!
Gulf cinema is the oldest movie theatre in Ras Al Khaimah.
Prices Start from AED 31.50
Contact: 07 222 3313
Website: https://www.starcinemas.ae/