Like to travel on your own terms? Explore these holiday homes in Ras Al Khaimah
Ras Al Khaimah is a dream destination for all types of holiday seekers and hotel lovers. The Emirate boasts of breathtaking coastlines, terracotta desert planes, and the towering mountain range Jebel Jais. With year-long sunshine and 64 kilometres of white sandy beaches, Ras Al Khaimah offers an entirely unique experience and deserves to be explored on your own terms.
Which is why, when planning your next trip to this beautiful emirate, you should make sure to have a base that really feels like home – it will make all the difference.
Raine & Horne Holiday Homes Ras Al Khaimah
Let the warm sea and five-star service pamper your cares away at Raine & Horne Holiday Homes, RAK. Located in the exclusive gated Mina Al Arab community on the gorgeous coast of Arabian Gulf, the holiday vacation home collection of exclusive villas and apartments offer all the perks of a hotel with the seclusion of your own pad with attentive staff and thoughtful modern design. Perfect for weekends away or extended stays.
The vacation home rentals are self-catering with well-appointed kitchens, large balconies, free wifi, and available for daily, weekly and monthly bookings. Guests have access to all common amenities like beach, tennis court, swimming pool and children's play area.
Advantages of Raine & Horne Holiday Homes
More Privacy and more space
Raine & Horne Holiday homes could offer more space and more privacy than in your hotel room. It allows more flexibility and creates a more vacation-like environment; gives you your own space to relax in a home-like atmosphere and cook in your own kitchen if you feel like.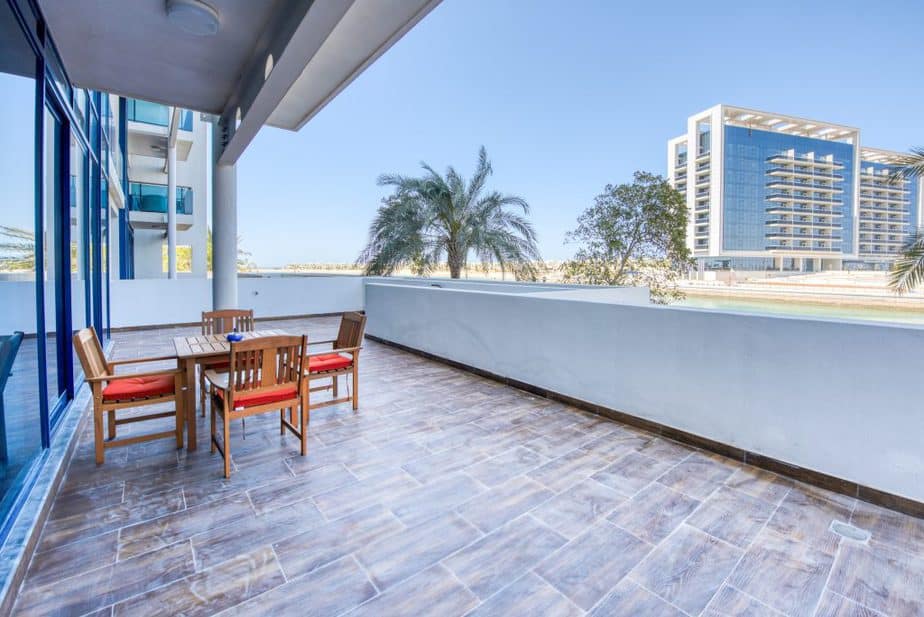 Its cheaper than your hotel room
Vacation Home is could be a better choice when you are travelling in a larger group. It is cheaper and more fun than booking a number of rooms in a good hotel especially when keeping in account the facilities and the experience one enjoys in a holiday home.
All comforts of home
Raine & Horne Holiday homes are well furnished and have a host of other advantages and facilities like TV, fridge, wifi, balcony, bbq and many more such things.
All facilities of hotel
Guests have access to all common amenities like beach, tennis court, swimming pool and children's play area for you to enjoy a truly memorable vacation, staycation or weekend getaway.
No surprise charges
Most of the facilities and features are inclusive in the price and clearly informed at the time of booking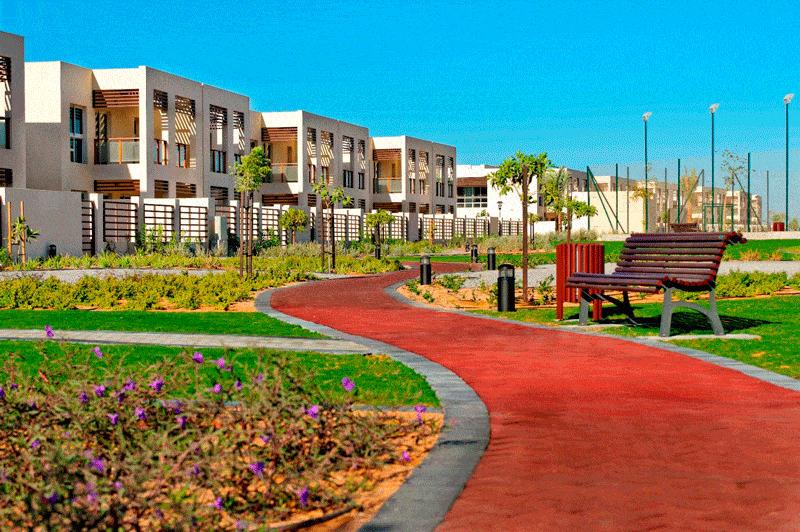 Live like a local among the locals
Holiday homes are not simply about living like a local but also among the locals. The concierge, who knows the area like no other, can always supply you with the most suitable and useful information and services at the destination.
Safety
Raine & Horne Holiday homes use professional cleaners to sanitize apartments and villas for your safety and comfort
About Raine &Horne Holiday Homes
Raine &Horne Holiday Homes have been appointed by RAK properties as the exclusive holiday home operators for their prestigious project in Mina Al Arab.
Raine & Horne brings with them their professional expertise that has been acquired to operate a successful holiday homes business including leveraging its Dubai and International experience, track-record and management experience. A local team is based in Ras Al Khaimah itself and is fully trained to operate the Business to the best Industry standards.
Properties and Prices
4 bedroom Villa starts from 1800 AED
2.5 bedroom apartment starts from 800 AED
2 bedroom apartment starts from 700 AED
1 bedroom apartment starts from 500 AED
The above prices are per night and exclusive of VAT and vary with seasons
Facilities include fully furnished with spacious and comfortable living room, furnished Kitchen, Balcony, large Windows, Flat-Screen TV, wifi, utilities, parking, housekeeping, access to private beach, swimming pool, play area and much more
5 Km from Al Hamra Mall, 15 min from city center and walking distance from various restaurants and grocery shops within Mina Al Arab
Contact and Location
Raine &Horne Holiday Homes Ras Al Khaimah
For Bookings Call: +971 56 330 6768 or +971 4 366 3200
---
---