Listen to this article
Are you searching for public UAE holidays in 2023? Yes! Then, you're in the right place. UAE has become one of the world's most prolific job destinations in recent decades. More than 75% of job seekers ranked UAE among their top 10 most preferred job locations in the world, according to multiple job portals. There are a large number of South Asians working in the UAE. Whether you are working in UAE or just living there, you must know about the UAE Holidays 2023.
When are the 2023 UAE public holidays?
Throughout the year, 14 holidays are celebrated.
1st January 2023: New Year's Day
The first public holiday of 2023 will be New Year's Day. It occurs on Sunday this year. Following this, 13 more public holidays will be observed.
20th April- 23 April: Eid al-Fitr
The first of which will be for Eid al-Fitr in April. On April 20, 21, 22, and 23, residents will enjoy a four-day holiday in observance of Eid Al-Fitr.
It is the first day following the month-long period of fasting and prayer known as Ramadan and the start of the Islamic month of Shawwal. The days are Thursday, Friday, Saturday, and Saturday, which suggests a potential four-day weekend. During Ramadan, Muslims observe fasting. This is why Eid al-Fitr is also called "Feast of Breaking the Fast".
27th June: Arafat Day
The next holiday is Arafat Day on 27 June, the second day of the seven-day pilgrimage to Mecca.
It follows Eid al-Adha, the Feast of Sacrifice, which marks the end of the Arafat Day celebration. The holiday of Eid Al-Adha honors Ibrahim for his willingness to sacrifice his son Ismail in order to carry out Allah's will. God saved Ibrahim and gave him a lamb to sacrifice before he could offer his son. Animals are sacrificed on this day, with the family eating one-third of the meat and the remaining meat is given to the less fortunate.
28th June-30th June: Eid al Adha
After Arafat Day comes Eid al Adha. According to the Muslim calendar, it is a significant day that will fall on June 28th, 29th, and 30th.
However, Eid al-Fitr and Eid al-Adha dates will be announced in relation to moon sightings, it wouldn't hurt to make advance plans.
19th June: Islamic New Year
on July 19, a public holiday will be observed to commemorate the Islamic New Year, which falls on the first day of the Islamic lunar calendar's first month, Muharram. The Islamic New Year, also known as the Hijri New Year, is the day that ushers in a fresh lunar Hijri year and marks the beginning of the year count. Most Muslims mark the first day of the month of Muharram as the start of the Islamic year.
27th September: Prophet Muhammad's Birthday (Mouloud)
Prophet Muhammad's (PBUH) birthday is a public holiday and will be on September 27. It is also known as Mouloud. Mouloud's meaning in Arabic is "The Birth." In the United Arab Emirates, Mouloud is a national holiday and a bank holiday. This day is recognized as the Prophet Muhammad's birthday (Mawlid al-Nabi). It is observed on the twelfth day of Rabi' al-Awwal, the Islamic month. Shi'a Muslims, however, observe this day on the seventeenth day of the Islamic month of Ramadan.
2nd December: National Day
Finally, public holidays in 2023 will come to an end in December. With UAE commemoration day and national day celebrations falling on December 1, 2, and 3, respectively, public holidays in 2023 will come to an end in December. UAE's National Day is observed on December 2, 2023. Moreover, the emirates formally declared their independence from the British on this day, becoming the United Arab Emirates. On this day, the nation hosts a number of cultural festivals and dances. On this day, fireworks displays, car rallies, and dance performances are some of the popular events.
And with that, the year 2023's holidays come to an end.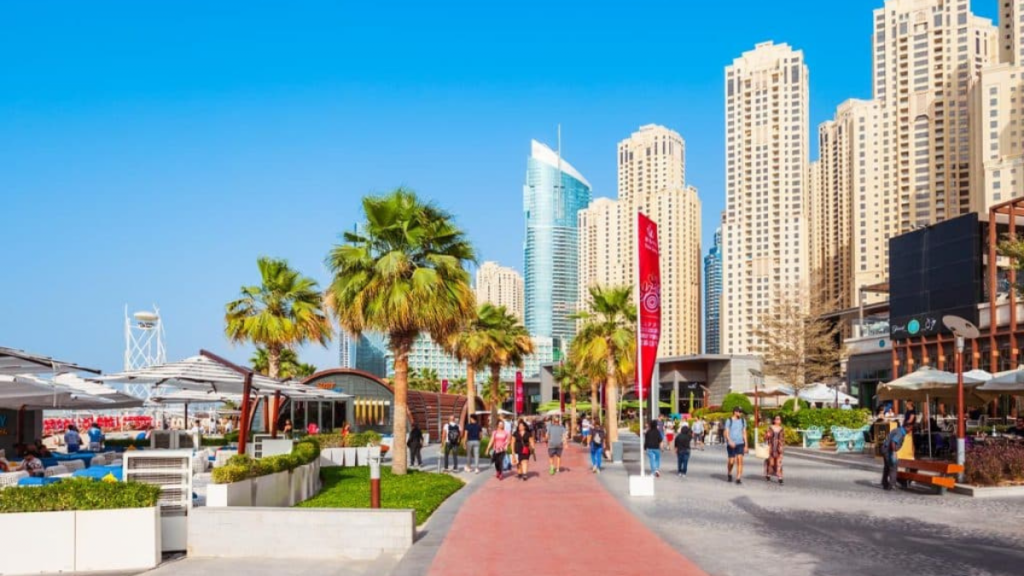 UAE public holidays in 2023: Full list
New Year's Day: January 1
It is Eid al-Fitr on April 20, 21, 22, and 23.
Arafat Day: June 27
Eid al-Adha: June 28, 29, 30
Islamic New Year: July 19
Mouloud- The Prophet Muhammad's (PBUH) birthday: September 27
Commemoration Day: December 1
National Day: December 2, 3
What are the last public holidays in 2022?
A few days ago, Saturday, October 8, was the Prophet Muhammad's (PBUH) birthday.
In the United Arab Emirates, it was a public holiday, and employees in the private sector were given time off and paid leave to celebrate.
Commemoration Day and UAE National Day will be the next two major holidays.
Furthermore, the public holiday for the private sector is December 2, and Commemoration Day is observed on November 30.
During this time, the UAE observes its National Day which takes place on December 2 and 3.
The public holidays falling on a Thursday, Friday, and Saturday, with the customary day off on Sunday, means that the majority of residents will have a four-day weekend.
Following that weekend, 2022 won't have any more public holidays.
Frequently Asked Questions
Q 1. When is UAE national day celebrated?
A: On 2nd December 2023.
Q 2. What Is Mouloud?
A: In the United Arab Emirates, Mouloud 2022 is a holiday honoring the great Prophet Mohammed, and this day is set aside to commemorate his birth anniversary. Moreover, the UAE will commemorate Mouloud on October 8, 2022. Given the significance and stature attributed to the Prophet Muhammad in the context of Islamic culture and traditions, not just for Muslims in the United Arab Emirates, but for Muslims worldwide. For those who are unaware, according to Islamic religious theories and practices, Muhammad is regarded as the final prophet.
Q 3. When is Mouloud in 2023?
A: On 27th September 2023.