Listen to this article
Dubai is an inimitable city abuzz with an infinite amount of activities and attractions. It, therefore, can be undeniably hectic for first-timers to craft a perfect Dubai travel program. That's why we have come up with this curated list of Dubai and Saadiyat Island Things to do, which is especially ideal for travellers making their debut visit to Dubai. It covers all essential stops including perennial landmarks, newest sights and iconic experiences. Let's get started!
Start with a Classic Heritage Express Tour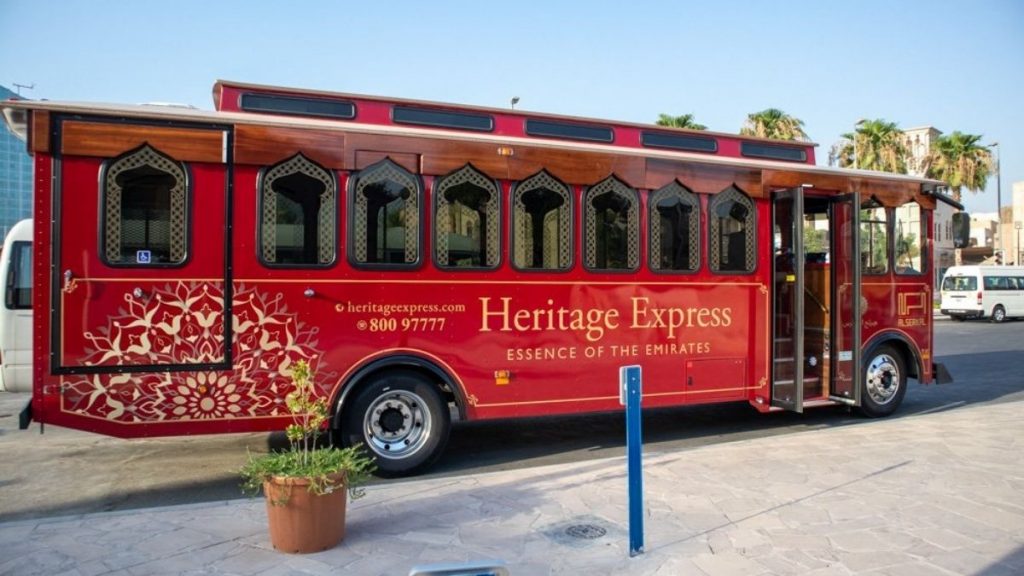 There is no better way to kick off your Dubai exploration than by going back to its roots. For the most authentic experience, take a Heritage Express tour run by Sheikh Mohammed Centre for Cultural Understanding (SMCCU). Joined by friendly Emirati hosts, this cool ride aboard an elegant red trolley heritage bus will lead you through Old Dubai and its mix of most historical spots, classical sights, hidden gems and the significant religious places of interest like Jumeirah Mosque. It allows you to know these attractions inside out and captures some fantastic pictures and treasured moments.
Location: https://goo.gl/maps/xhsETL1Qnq57nszMA
Desert Safari
If these attractions are too steely and glamorous for you, take a detour and make your way to the Arabian Desert that occupies the city on a guided desert safari Dubai. It may appear desolate at first glance, but going deeper, you will realize that it is packed with the most unforgettable and nerve-wracking experiences. Start with an exciting session of 4X4 dune bash and follow it up with an array of cultural activities like camel ride, henna tattooing, Shisha smoking etc. Depending on the package and your service provider, you also get to savour BBQ dining and watch Tanura performance, Belly Dance etc.
Stroll through Al Bastakiya Quarter
No visit to Old Dubai is complete until you wander through this early 19th-century enclave. It is officially called Al Fahidi Historical Neighbourhood, it is preserved in its original state and remains a majestic symbol of age-old Arabia when Dubai was just a fishing settlement. The majority of its structures, featuring traditional wooden wind towers, are still unharmed, and now house museums and art galleries. One of the unmissable among them is Dubai Museum inside the city's old fort, Al Fahidi Fort. What's more; you also get to sample traditional delicacies and local must-eats, thanks to the atmospheric dining venues found across the quarter.
Location: https://goo.gl/maps/PYZ1KKREjGbQop9r7
Head to the City's Highest Point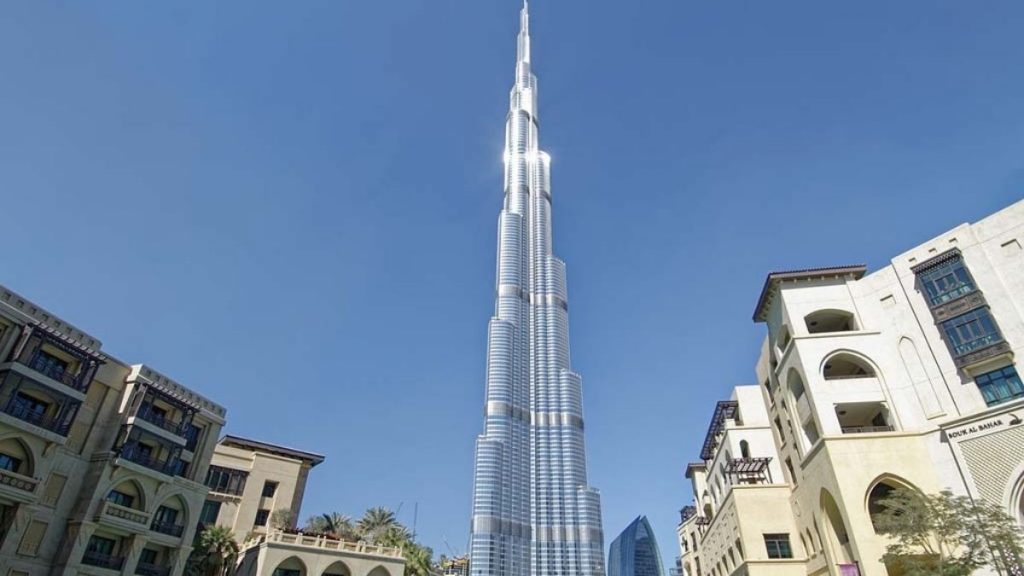 Dubai is the land of skyscrapers. While it is not practical to visit them all, you must definitely visit Burj Khalifa on your first time trip to Dubai. This colossal 828 meters high structure is the world's tallest building where you can see the whole of Dubai and beyond from its observation decks on 124th and 148th levels. Needless to say, it is a sight to behold! What awaits you here is more than stunning views over the cityscape; you also get to enjoy one of the world's fastest elevator rides and even watch a delightful presentation on Dubai's transformation from a Bedouin village to a legendary global city.
Location: https://goo.gl/maps/9q7nqudELqxj5aUt9
Check out the Dubai Mall
Be sure to pair your Burj Khalifa trip with a visit to the Dubai Mall that is adjacent to it in Downtown Dubai. This super expansive mall is a wondrous place to visit for shopaholics, amusement seekers, diners and adventurists alike. It is courtesy of its blend of over 1200 outlets, 200 plus dining choices, and the widest edutainment and leisure options that cater to every age and ability. These range from Dubai Aquarium and Underwater Zoo and the latest Infinity Des Lumières – the GCC's first digital art gallery to Dubai Ice Rink, VR Park (Virtual Reality) Dubai and Ekart Zabeel.
Finally, don't leave the mall without watching the breathtaking Dubai Fountain show – a free attraction; set at Burj Lake, it is striking for its choreographed performance in unmatched harmony of music and lights. There is a step-up edition of this spectacle at the Pointe, Palm Jumeirah, namely Palm Fountain. The brand-new highlight is the world's largest fountain.
Location: https://g.page/the-dubai-mall-657?share
Catch with the View at the Palm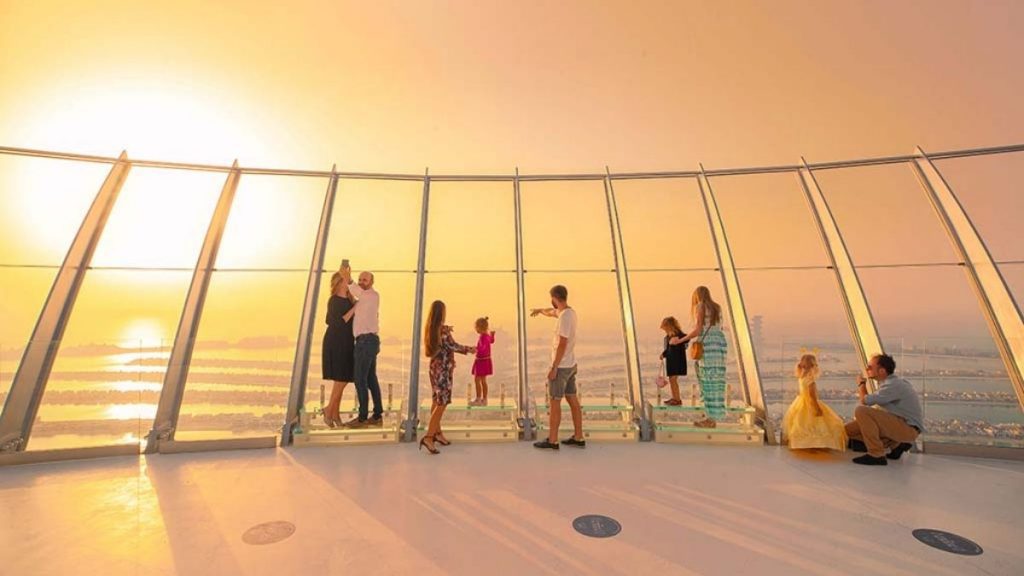 The man-made island of Palm Jumeirah is an unrivalled symbol of modern Dubai, with its magnificent palm-tree-like shape and colossal size. Airborne adventures like helicopter rides and skydiving are the ultimate ways to absorb this view. But, if you want to catch this view without going up to vertigo-inducing heights, the safe yet cost-effective alternative is to head to the dedicated observation deck (known as the View at the Palm) on the 52nd level of Palm Tower. It treats you with the sweeping views over the island and its unparalleled surroundings.
Location: https://goo.gl/maps/h5MducMxsuZSLf4o9
Hit the Slopes at Ski Dubai
Nowhere in the Middle East probably does theme park fun and thrill better than Dubai! From the mega Dubai Parks and Resorts (with four parks) to the largest of its kind IMG Worlds of Adventure to VR Park, Dubai is home to some of the world's most fabulous theme parks. One of them stands out from others for its refreshing theme and cool offerings. Visit Ski Dubai to experience it for yourself. Covered with snow, this indoor park is within the Mall of the Emirates and offers everything that you expect from a winter snow land. Yes, you can ski, snowboard, sledge and even meet adorable penguins on your visit here.
Location: https://g.page/skidxb?share
Feel Ultimate Water Thrill at Aquaventure Waterpark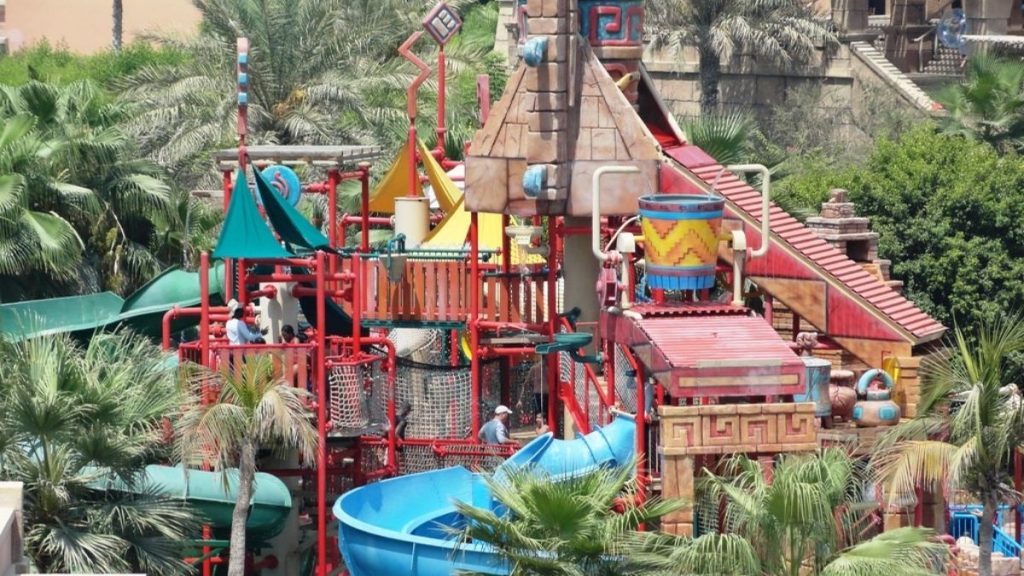 A part of the famed Atlantis, The Palm Resort, a visit to Aquaventure is unmissable for the aficionados of hardcore water park fans. From the most exhilarating ride by way of Leap of Faith to the largest of its kind water slide (Aquaconda), you can look forward to water adventure and amusement like no other. As well, the park caters to those who want to skip heart-racing actions, with the Beach and cool river rapids. Atlantis Waterpark tickets also offer access to the exclusive kid-friendly sections.
Location: https://g.page/aquaventure-waterpark?share
Visit Ain Dubai & Add Some Cool Snaps with Celebrities at Madame Tussauds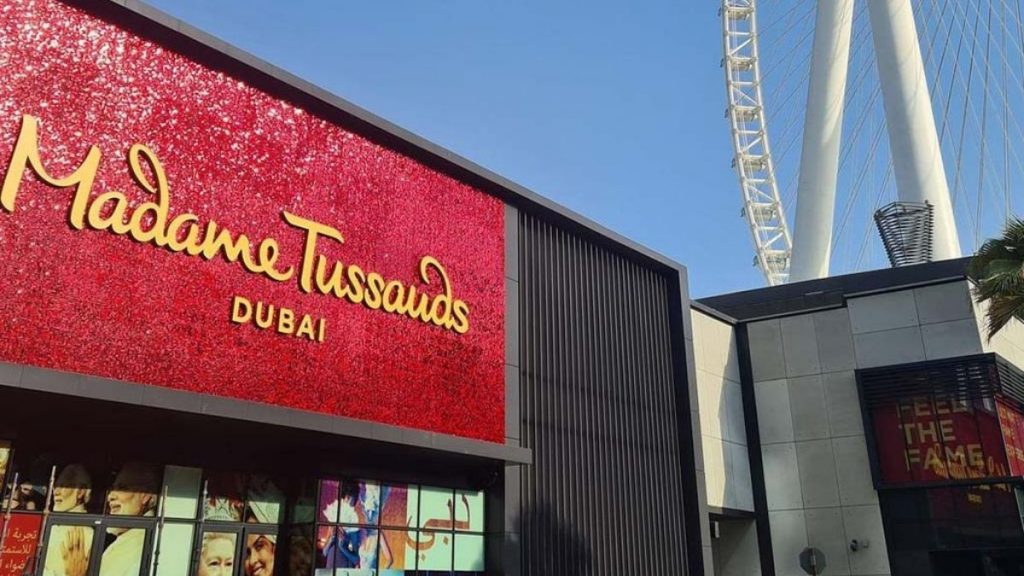 Dubai is a dynamic city whose penchant for breaking world records is evident from its brand-new, superlative attractions. The latest to join this league is Bluewaters Island (the waterfront neighbourhood) and its top attractions including Ain Dubai and Madame Tussauds Dubai. While Ain Dubai is the world's highest observation wheel (with 48 fully enclosed cabins), Madame Tussauds Dubai is the Middle East's first of its kind museum where you can pose with the wax images of your favourite celebrities and take home an immeasurable number of snaps.
Location: https://goo.gl/maps/V81VeuqUzcTKyQW57
Take a Dhow Cruise
Don't overlook this traditional activity; this cruise onboard an atmospheric wooden dhow is one of the beautiful ways to see Dubai's marvellous sights from the water. Pick your favourite cruise location at Dubai Creek or Dubai Marina and then set sail to admire Dubai from a different perspective. The approximately two hours cruise also includes buffet dining, unlimited refreshments and traditional live shows like Tanura.
Conclusion
Whether you are drawn to its energetic pulsating vibe or the quaint appeal of its age-old part, Dubai never fails to impress you; after all, the city captures every imagination and exceeds it too. With this above list of attractions, we hope that you will be able to make your first ever visit Dubai an absolute success.