Listen to this article
A new road leading to Jebel Jais, the highest peak in the UAE, has been opened, which will significantly decrease the travel time for motorists.
The Public Services Department in Ras Al Khaimah announced that the new 8.6-kilometer Jebel Jais road connects the Ring Road to Emirates Road through the Wadi Haqeel area, reducing travel time by 75% in comparison to the previous route which was through Wadi Al Beeh to the point of connection in Wadi Shiha Road. The new road takes only four minutes to travel.
The Public Services Department stated that the road is fully equipped with LED lighting for a safe and secure drive for both adventurers and drivers.
Ras Al Khaimah is striving to enhance the experience for tourists visiting the highest summit, while also keeping up with the demands of urban growth in the emirate.
As Jebel Jais is a popular destination in the UAE, the new road is expected to further boost the tourism industry in the northern emirate.
Ras Al Khaimah welcomed a record high of over 1.13 million overnight visitors in the last year, a 15.6% increase compared to 2021. This marks the highest-ever number of annual visitors to the emirate. The numbers exceeded pre-pandemic levels, showcasing the recovery and resilience of the tourism sector during a challenging year.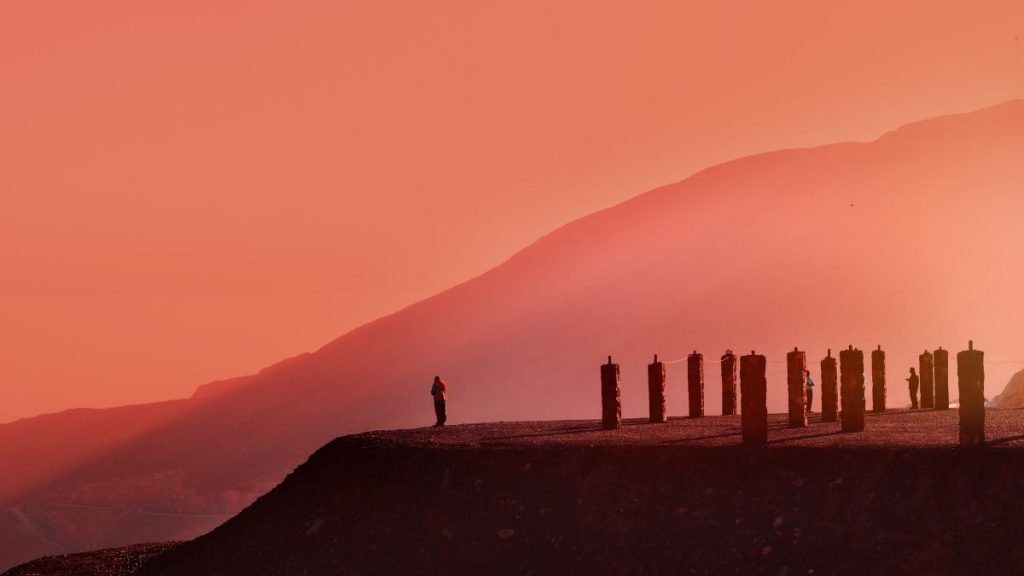 The construction of the road required the excavation of around 2.6 million cubic meters of rock, with depths reaching 80 meters and widths varying from 100 meters at the top to a minimum of 35 meters at the bottom.
The Public Services Department reported that 250,000 tonnes of crushed aggregate and 100,000 tonnes of asphalt were used to construct the dual carriageway.