Ras Al Khaimah's Longest Steel Arch Bridge bags Guinness World Records
Ras Al Khaimah has set a new Guinness World Record for building the world's longest steel bridge, Shamal Steel Arch bridge, spanning a length of 32.37m. The former record was in the name of Poland for its 26-m-long bridge.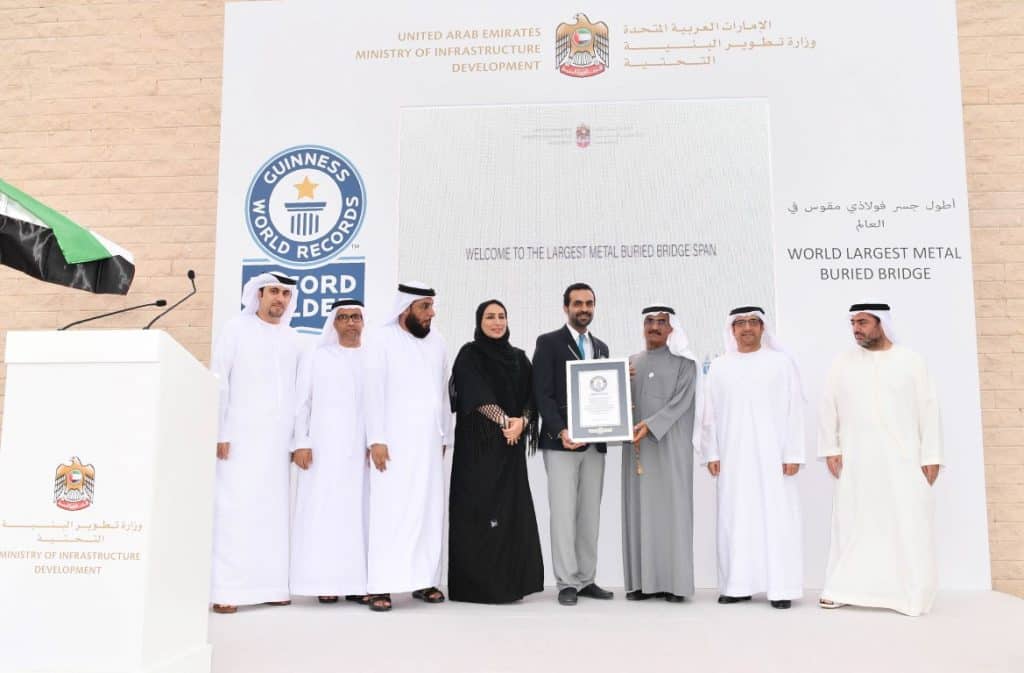 The bridge, which can handle 2,000 vehicles per hour, has several other economic advantages compared to concrete bridges, including a life expectancy of up to 104 years without any maintenance and the ability to bear all loads and weights.
The arched steel structures are corrugated iron sheets that are executed after the design, according to the project requirements. The sheets are then manufactured, coated and plated in the factory. The plates and accessories are transported in containers.
The RAK ring road, connecting the northern and southern parts of the emirate of Ras Al Khaimah, stands at Dh450 million.