An Indoor Adventure Park with Tallest Ride of UAE is in Ras Al Khaimah
Adventure seekers are in for a treat while their visit to Ras Al Khaimah. The aspiring adventure capital now has UAE's largest covered play area with an indoor adventure park. Launched last year at the newly expanded Manar Mall.
Middle East's Tallest indoor drop tower
Sureshot improvement in the Fun factor of Ras Al Khaimah, Indoor drop tower is an amusement ride where an aerial lift carrying riders is lifted to the top of a large vertical structure (in this case 40m High), then released to free-fall down the tower. Brakes activate to slow the ride or several bounces before coming to rest.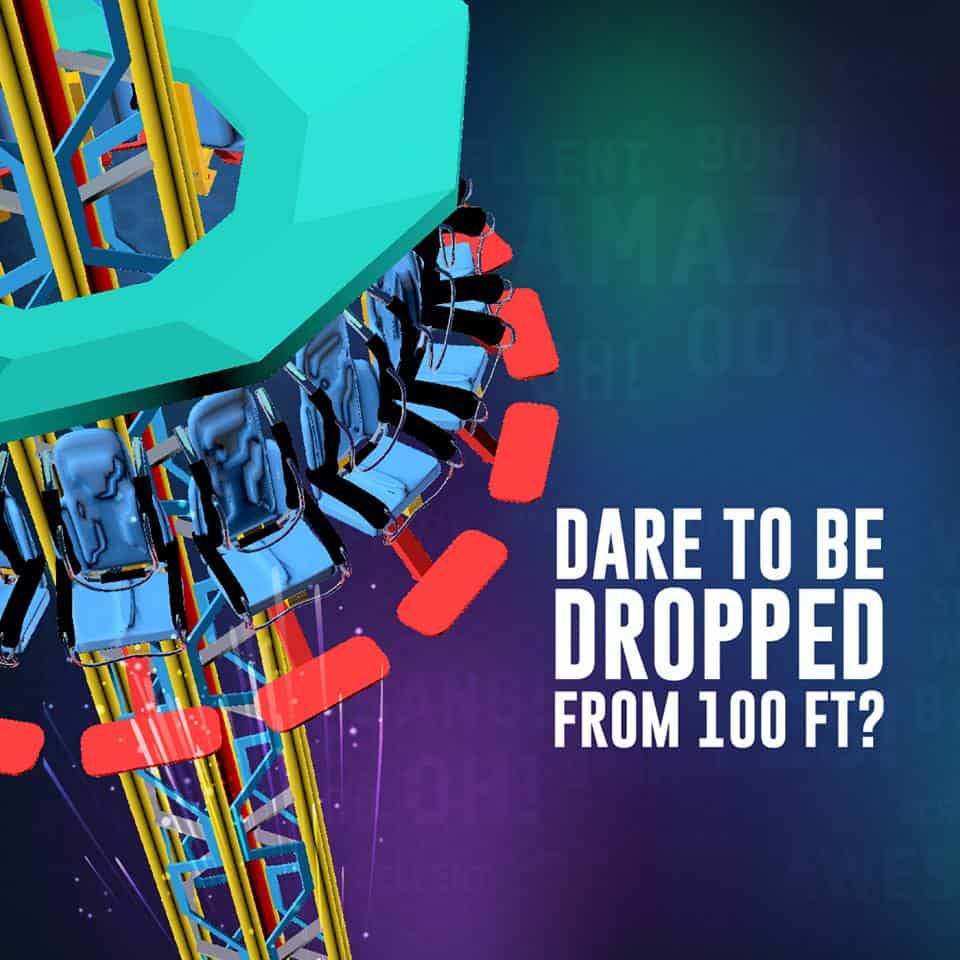 Tridom: A unique entertainment experience
Tridom is a world of fun and thrills, a complete family experience that will guarantee laughter and excitement. This is in addition to Landmark group's portfolio which includes Fun City, Fun Ville, Fun Works, and Fun Box.
Big Rides
When was the last time you had your adrenaline pumping? Get an adrenaline rush with iconic rides like 'Air Racer', 'Disk'o Coaster', 'Super Spin', and 130 feet high drop tower 'Sky Tower'
Kiddie Rides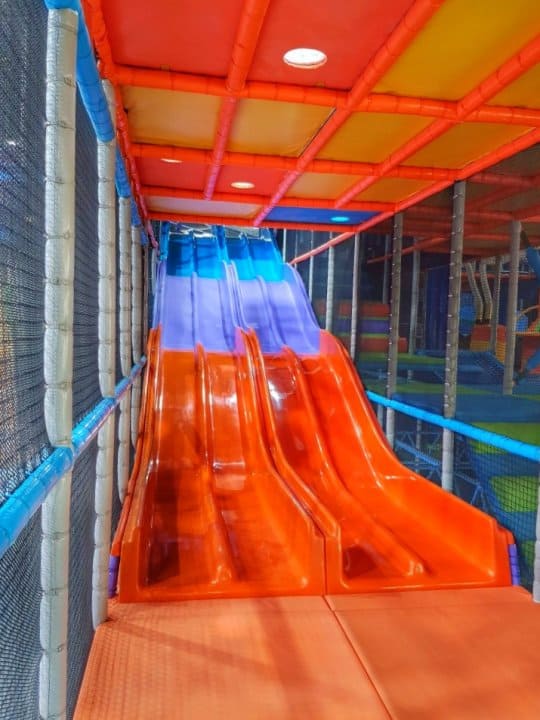 Your kids will be happy as they bounce up and down and go round and round on rides like Crazy Gliders, Hello Kitty Fun House, and Paw Patrol Chase to name a few. Unleash the imaginative & adventurous spirit in a child as they compete in a horse race or ride through the jungle on an Elephant!
Video Games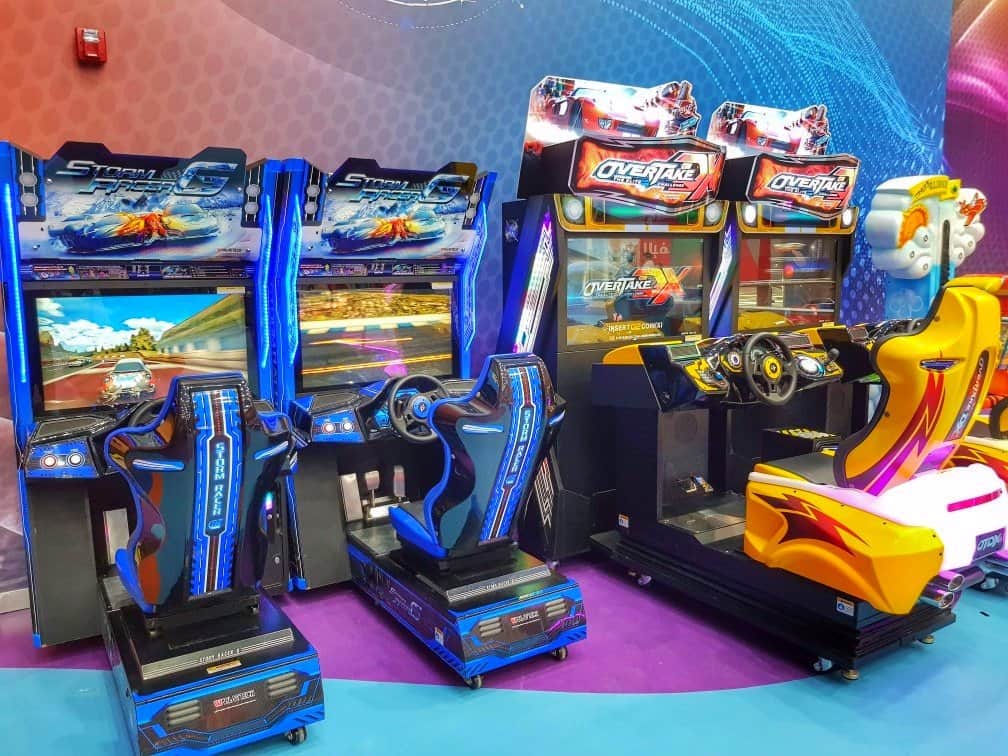 Tridom Ras Al Khaimah has the hottest videos games under one roof. Immersive video games experience with new and classics such as Daytona, Jurassic Park DX, Batman DX, and Snocross to name a few. Best in the line of interactive entertainment, latest universal releases, classics, favorites, and legends of the video game world, TRIDOM has got them all!
Play Zone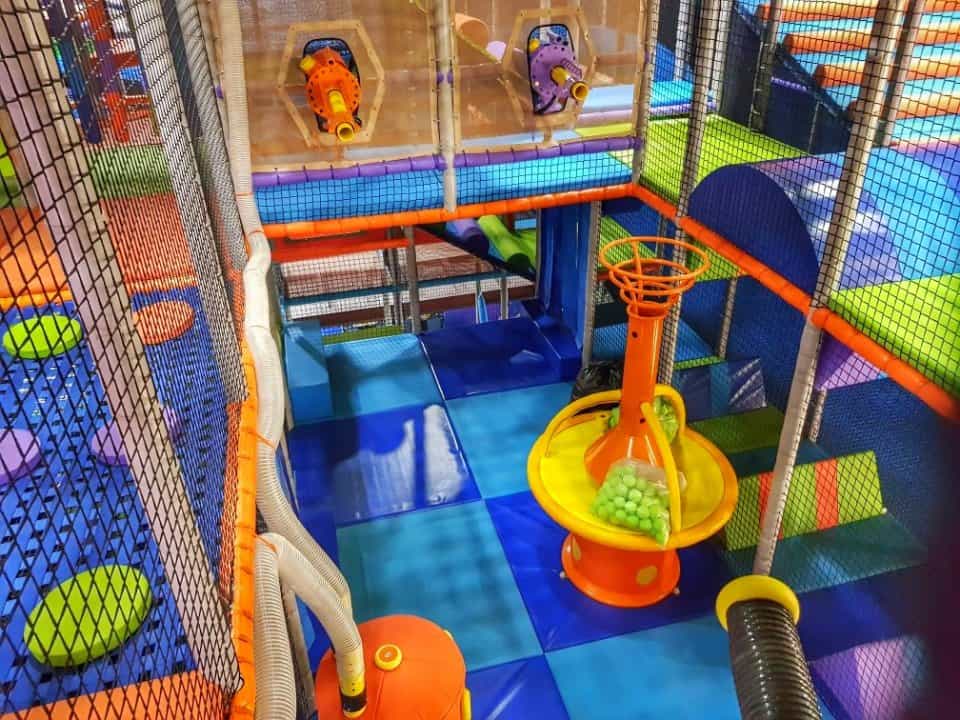 At Tridom has specially created an indoor playground that maintains the highest safety standards and has highly trained staff to ensure your child can play freely, without you having to worry. Our multi-level soft play area which is well equipped with climbing frames, colorful ball pools, crawl tunnels and giant slides will make your child's playground time fun and playful
Prices
Tridom offers following power card packages which can be purchased or refilled online as well as at Manar Mall, Ras Al Khaimah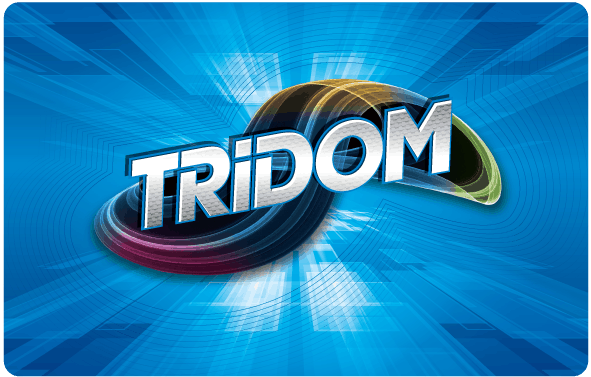 Buy AED 150 and Get 35 Free
Buy AED 150 and Get 35 Free
Buy AED 150 and Get 35 Free
Terms:
Valid for 6 months from the date of last use
Link your Shukran account
Above prices includes VAT
Contact and Location
Website: www.tridom.ae
Phone 07 227 0000