Ice Land Water Park closes after 8 years of operation
The ice and snow themed water park "Iceland" has bid goodbye to its guests on August 30th, 2018.
The Dh100-million park was opened in 2010 and was shut down after an eight-year run. The Ras Al Khaimah government said it shut down the water park as part of an ongoing plan to turn Ras Al Khaimah into a "global destination".
Bodybuilding calculator body fat forum proviron uk vegetarians and muscle mass bodybuilding muscle mass diet.
About Iceland water park Ras Al Khaimah
Only an hours' drive from Dubai. Ice Land had more than 30 exciting slides, a huge wave pool, high end- private cabanas, an Olympic sized lap pool and a beautiful beach. It had earned the title of UAE's largest waterpark.
The 50-hectare park was managed by Polo RAK Amusements, a joint venture between Polo Amusement Park, RAK Investment Authority and RAK Properties.
Why was Iceland waterpark closed?
The RAK government said it closed the park as part of its plan to "enhance the emirate's competitiveness on an international scale".
Our sources suggest that the business was down in the past year inspite of heavy discounts on the entry pass. So management decided to shut business and use the space for a more attractive and competitive establishment.
"The RAK government has been persistent in its efforts to boost development across vital sectors, as well as to set and implement clear directions for the future of the emirate and, with that in mind, has moved forward with foreclosing Ice Land Water Park for the time being," the Ras Al Khaimah government said.
Iceland waterpark website
Even after 3 years of closure, wow-rak noticed that the website https://icelandwaterpark.com/ is still active. The Book Now link doesn't work anymore. However, we would like to inform our readers to be aware that the park is closed and all bookings made through the book now link might not be valid now. Please do not do any monetary transactions on this site.
What's happening at the Iceland waterpark location now?
The Al Jazeera Al Hamra area where Iceland waterpark and its gorgeous beach was located has been demolished in 2019 and today you can see plain baron land with temporary fencing around.
The location is easily accessible from Dubai and other emirates. It has a great white sand beach with world-class gated residential communities at stone's throw distance (Al Hamra Village and Mina Al Arab). The area is very close to the Free zone of Ras Al Khaimah and multiple 5-star beach resorts within 5 km.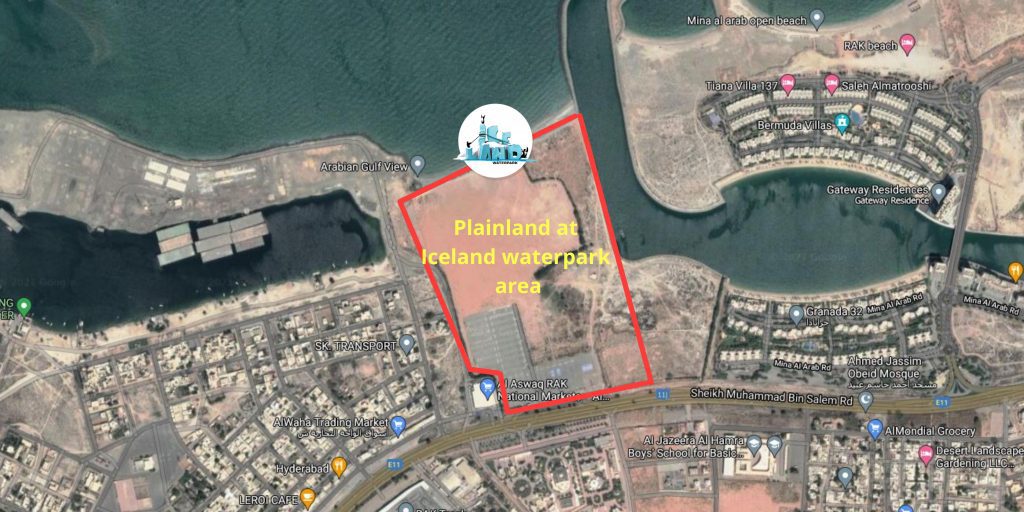 We exactly don't know what new plans are in books for this place but its definitely going to be a treat in future for tourists and resident alike.
Although this news may have made lot of tourists sad, we might hear an announcement of a bigger and better amusement destination in Ras Al Khaimah soon.
What are the new attractions in Ras Al Khaimah after Iceland water park?
An overwhelming majority of domestic travellers across the UAE have expressed their desire to explore more of the country next year, with Ras Al Khaimah emerging as the top destination of their choice, followed by Fujairah and Dubai.
A recent survey by dnata Travel revealed that 91 per cent of domestic travellers are willing to visit various other emirates in 2021, with 55 per cent of residents picking Ras Al Khaimah as their first choice of destination.
Ras Al Khaimah has established itself as an adventure capital in the UAE over the past few years and has garnered the attention of local residents and international tourists.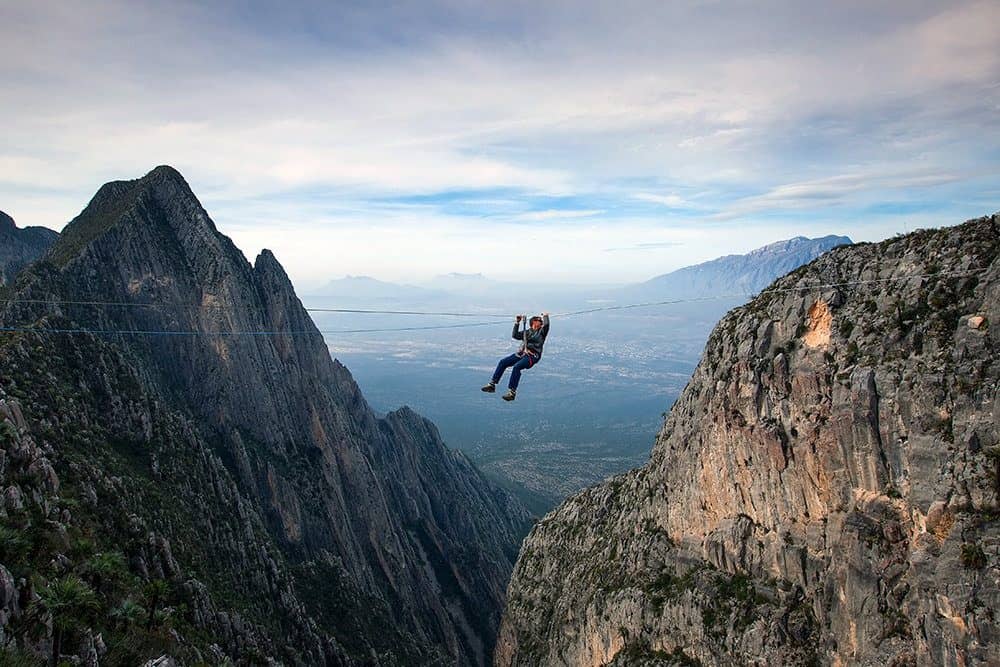 Whether you are a UAE resident or a tourist looking for a quick escape during the weekend, here are some of the most updated options after the closure of Iceland waterpark, depending on the kind of outing you prefer.
Jabel Al Jais Flight: World's longest zipline
Toro Verde Adventure Park (Jais Sky Maze, Jais Sky Tour)
Learn Survival skills at Bear Grylls Academy
Hiking at Hajar mountains
Sea Diving
GoKarting
Al Wadi Equestrian Center
RAK Nature's Treasure Museum
Al Jazira Aviation Club
Mountain picnic or camping
Desert Bedouin camp
Saqr Park
Dhayah Fort
RAK National Museum
Jazirah Al Hamra Archaeological town
Unwind in the therapeutic waters of Khatt Springs
Pearl Farm tour
Al Sawan Race Track
Relax at the beach
Wadi Shokwa
Date farms
The Old Market
Skate Park
The upcoming attractions at Jebel Jais
Although it was a tough decision to shut down UAEs biggest waterpark Iceland, government has long term plans to attract tourists and make Ras Al Khaimah and adventure tourism capital in the region.
Ras Al Khaimah Development Authority will pump money into further developing Jebel Jais – UAE's tallest peak – as a standalone tourist hub.
Raki Phillips, CEO of RAKDA said, "We are really looking to enhance the four UNESCO sites that we have. Our goal over the next five years and beyond is to attract over 3 million tourists a year – that is our long term goal for the destination."
Earth Hotels Altitude: An eco-based pop-up hotel concept set to feature 15 fully fitted accommodation units, an activation center, and a swimming pool.
Saij: A Mantis Collection mountain lodge, comprising 35 luxury lodges, will provide a pure mountain retreat that focuses on nature as well as mind, body, and soul with guided treks, mindful pursuits, and creative experiences.
Cloud7 Camp Jebel Jais: This will provide tourists with a 'glamping' experience with 30 accommodation units built out of sustainable material.
Basecamp Jais: This will offer affordable accommodation for outdoor enthusiasts, thrill-seekers, and nature lovers. It will serve as a leisure hub at the base of the rugged Jebel Jais mountains.
Jais Yard: An F&B Village with food trailers, kiosks, retail containers, vintage truck restaurants, open-air cinema, and children's play areas.
Jais Wings: Adventure seekers can take off on a paragliding experience from the top of Jebel Jais with landing pads near Saraya Islands and Al RamsThe region's first paragliding site in the GCC.
Jais Swing – an Instagramable swing made of twin ropes that provide amazing views and a unique content opportunity.
Balloon Base with fixed hot air balloons that visitors can take in the infinite beauty of Jebel Jais.
Wadi Track at Wadi Showka will feature a new bicycle pump track that will be the perfect spot for bike enthusiasts of all ages.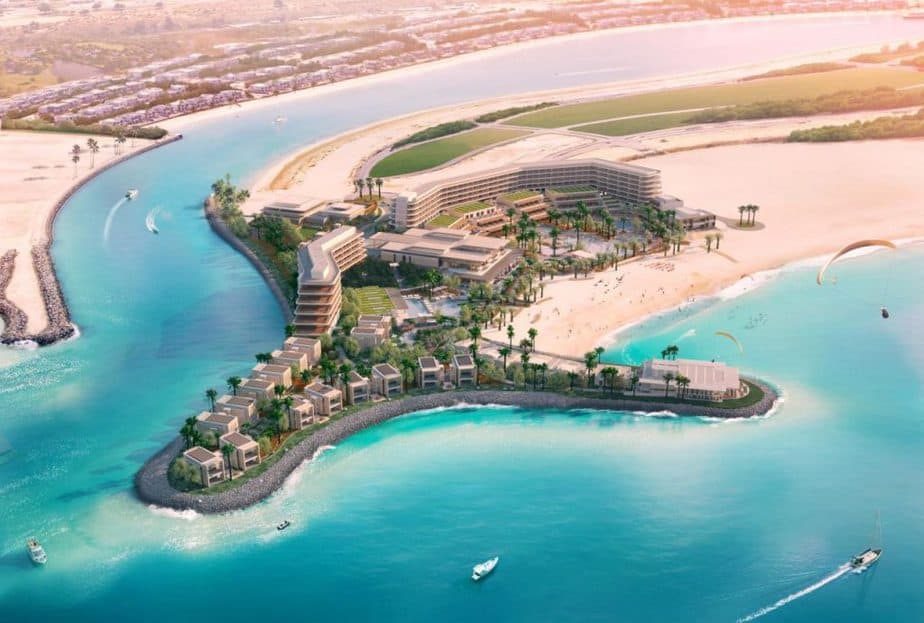 A mega-beachfront development by Marjan with a marine district, inflatable aqua park, leisure trampoline, swimming pool, outdoor gym, and extensive food and beverage offering.
Scallop Ranch at Al Hamra Marine will offer oyster/scallop diving, live cooking, family and kids' experiences, and cultural activations. As a first-of-its-kind attraction in the UAE, it will support and enhance understanding of the marine ecosystem with seagrass and sea cucumber species within the farm.
Flying Arch @Manar Mall will welcome the region's first 130-meter aerial structure composed of over 1.5 million knots and around 300 km of twine that will cause the wind to create a choreography of constantly changing shape and color.
Luminaze at Manar Mall will also welcome an aesthetic and playful art installation based on a light maze, ideal for family and team activities.