Listen to this article
Ras Al Khaimah is the perfect getaway from everyday life, offering magnificent landscapes, breath-taking coastlines, and rich, terracotta desert planes. The emirate has established itself as one of the popular holiday destinations. Travellers from across the world flock to Ras Al Khaimah to enjoy its beaches, landmark spots, and food. With so many restaurants in the emirate, choosing the right one for breakfast may be hard. We bring to you the most popular places where you can have your first meal of the day. You can come to these restaurants for À la carte meals or for breakfast buffets.
Puro Cafe & Terrace

PURO is an independent dining concept situated in various unique locations like Al Marjan Island, Jebel Jais, each with breathtaking scenery unique to that of the Emirate. Puro Café & Terrace is an excellent choice for an event venue for a more intimate crowd. The indoor interior takes a modern spin on a Châteauesque café, while the outdoor terrace features a more sleek design fit for the upscale tastemakers. The 180 view of the Arabian Gulf adds a unique flair to the venue. The restaurant capacity is 40 indoors and 50 outdoors. The café is open every day from 8 am to 12 noon. It serves everything from chia pudding to avocado toast to shakshuka to egg benedict and more.
Breakfast Timing: 8.00 AM to 10:00 PM
The average cost for 2: AED 160
Contact: +971 (0)7 244 5018
The Coffee Club (Manar mall)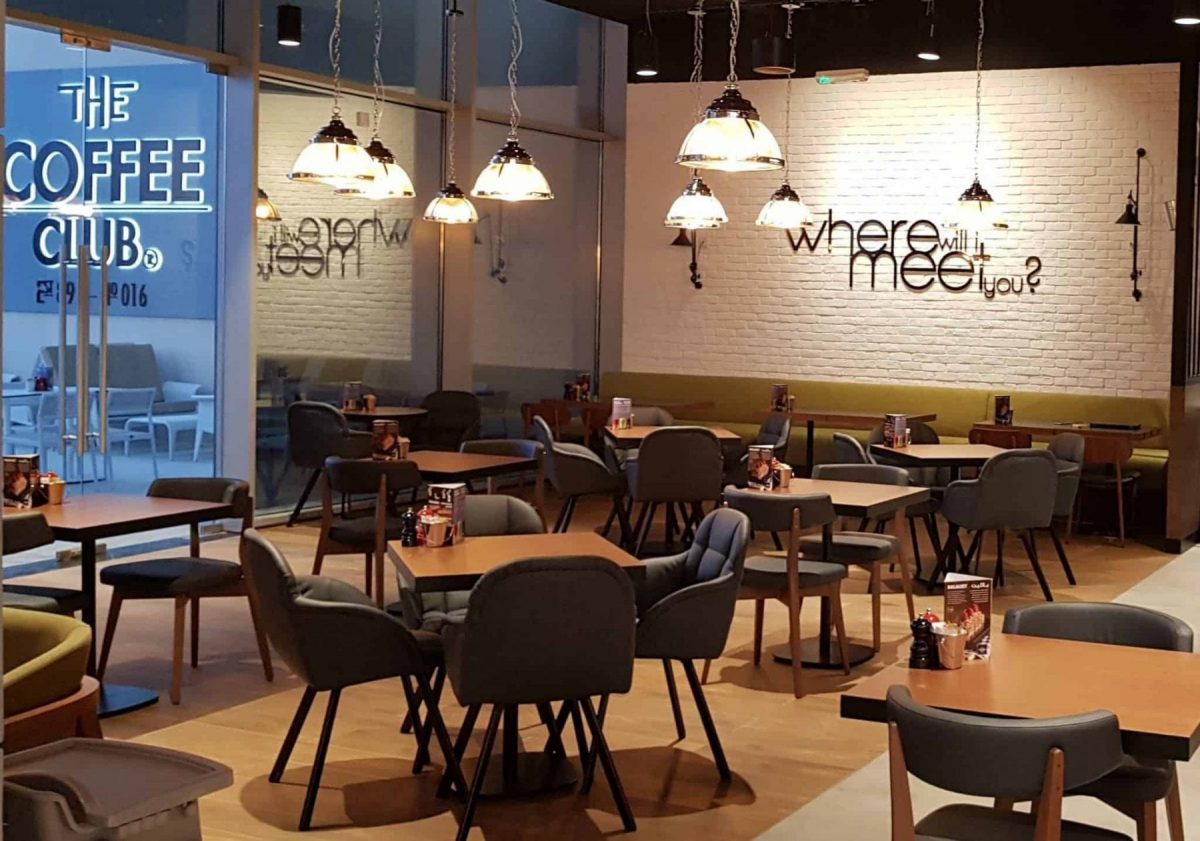 Coffee Club is Australia's largest homegrown café group. It came to UAE in partnership with Liwa Minor in 2015. It has 22 outlets now in UAE. If you are looking for a healthy, delicious, plant-based breakfast, this is the perfect place for you. You can savor dishes like Mixed Berry Pancakes, Cinnamon French Toast, Acai Bowl, Tofu Scramble, Pitaya Bowl, Roasted Pumpkin & Goat Cheese Salad, Power Bowl salad, and more. The Coffee Club lives by a simple mission and philosophy of providing "Good Food, Great Service and Excellent Coffee".
Breakfast Timing: 8.00 AM to 12:00 PM
The average cost for 2: AED 170
Contact: 072338986
Maison Mathis Al Hamra Village
Maison Mathis is located at Al Hamra Golf Club in Ras Al Khaimah. It has culinary roots from the heart of Europe. It has outdoor and indoor dining options. As it's located in Al Hamra Golf Club, it has a breath-taking view of the golf club. It's open from 8 am – 12 noon. You can choose breakfast options from healthylicious signature salads to croissants & coffee to Popeye smoothie to Seasonal Berries French Toast. You definitely can't get enough of it.
Breakfast Timing: 8.00 AM to 12:00 PM
The average cost for 2: AED 295
Contact: 07 243 8633
The Garden Grille
This is another great spot for breakfast and is located in Hilton Garden Inn in Ras Al Khaimah. You will find every indulgence waiting for you at breakfast time. The breakfast buffet especially has got amazing reviews from RAK dwellers. Enjoy international cuisine here where you can take in the pool view and dine alfresco. Relax with a refreshing drink from the poolside bar or one of the 2 bars/lounges. Buffet breakfasts are available daily from 6:30 AM to 10:30 AM.
Breakfast Timing: 6.30 AM to 10.30 PM
The average cost for 2: AED 260
Contact: 07 228 8888
The Muse Café Mina Al Arab
Muse Café is a beautiful-looking café located on Mina Al Arab Road. It provides a friendly, comfortable atmosphere and quality food, service, and entertainment at a reasonable price. Their premium quality coffee, espresso beverages, coffee cocktails are to die for. The Muse Café was founded in 2015 in the emirate of Ras Al Khaimah, it was created to tell a story and fusion the taste of Africa with UAE elements. Some of the breakfast items you can try here are Muse Shakshouka, Soujouk Eggs, Berry Compote Crepe, Acqua Panna, Turkish Coffee, etc.
Breakfast Timing: 8.00 AM to 12:00 PM
The average cost for 2: AED 110
Contact: 07 227 8208
Also Read: Best hotels and resorts for your stay in Ras Al Khaimah