The largest Tarzan Boat Floating Water Park in the Region is in Ras Al Khaimah
If you love to be on the water and cruising at high speeds on a motorboat or jet ski isn't enough for you, then you might want to consider a Tarzan Boat. It's an "all in one" solution boat that includes numerous adrenaline-filled activities.
DoubleTree by Hilton Resort & Spa in Marjan Island, Ras Al Khaimah, has the region's largest 'Tarzan' boat fitted with ropes, trampolines, two high diving board (with the tallest being 14 foot high) a water slide and a large rope swing from the upper deck of the barge.
DoubleTree by Hilton Resort & Spa Marjan Island – North Ras Al Khaimah
The Tarzan Boat has a total capacity of 40 people, is for both children and adults.
Kids' ages 8-16 can use the Tarzan boat only when accompanied by an adult at all times, 16 years and above can use the Tarzan boat unaccompanied.
The Tarzan boat is free of charge for guests of the hotel including Daypass guests and is open from 9am to sunset, daily.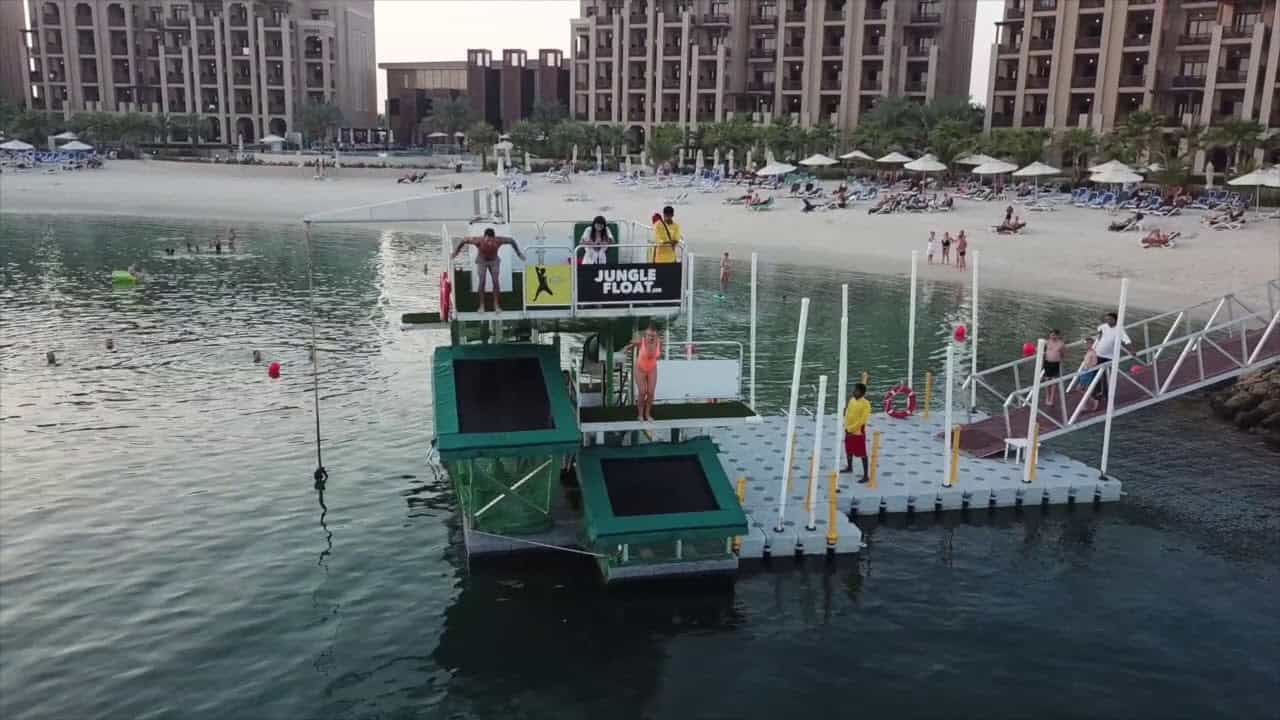 Contact and Location
DoubleTree by Hilton Resort & Spa Marjan Island
For information call: 07 203 0000
---
---
---