Why should RAK feature in your must-visit places?
Planning a Trip? Why should one miss the splendours of this beautiful emirate… come visit Ras Al Khaimah you would find many reasons to go 'WoW'. Here are a bunch of things to do and reasons why paying a visit to Ras Al Khaimah is luxury, fun, exotic and adventurous.
IT'S CLOSER THAN YOU THINK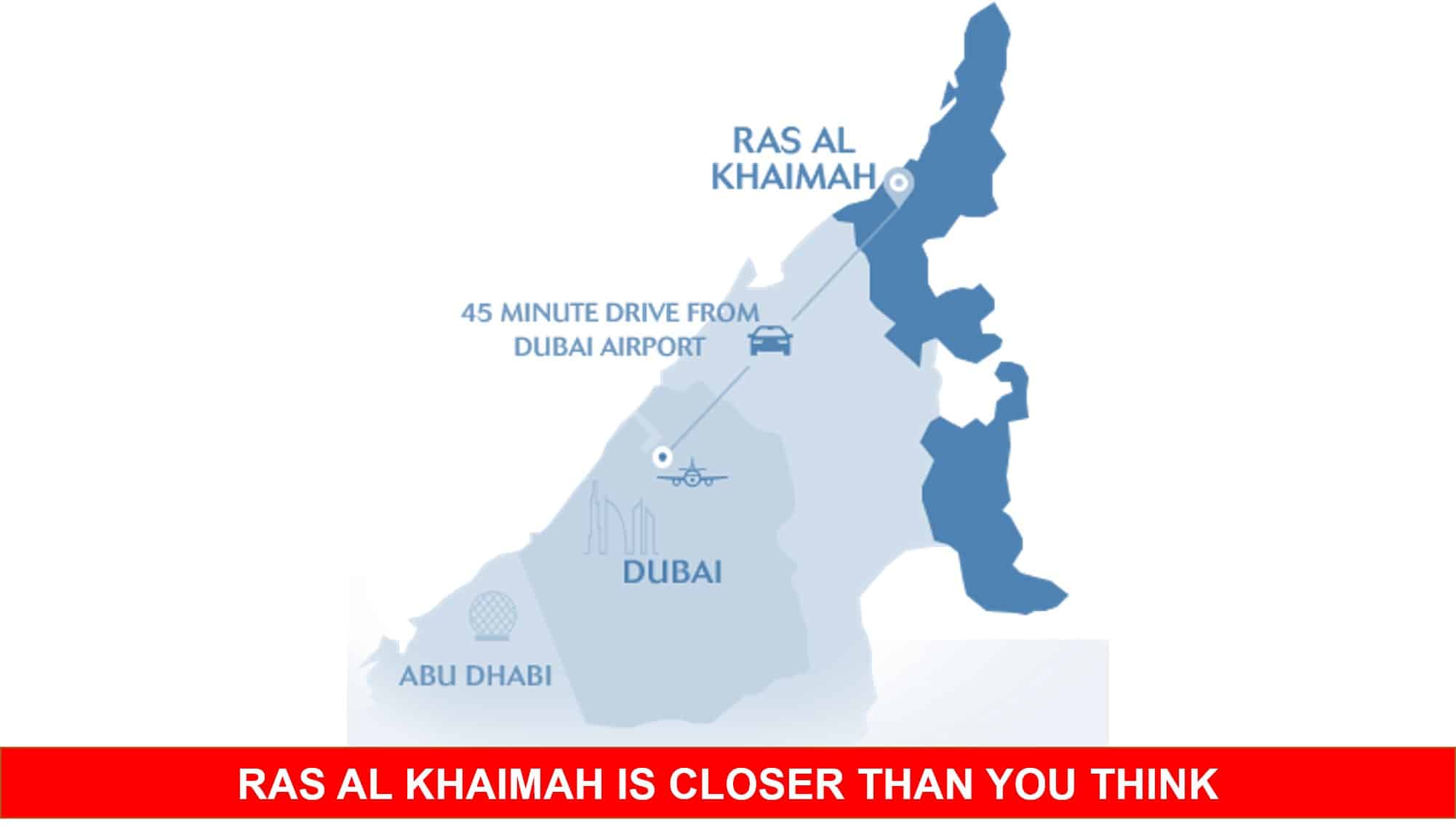 Ras Al Khaimah is only a 45-minute drive from Dubai Airport but feels a million miles away from the urban hustle. You'll likely need less than half a tank of gas for a round trip to Ras Al Khaimah – much less expensive and much less hassle than a flight out of the country!  
SCENIC DESERTS AND PRISTINE WATERS
One of the most gorgeous places to see the authentic desert lifestyle and local flora and fauna amidst the set-up of the Bedouin backdrop that brings out the best in the Arab heritage – what more? Drive along the admirable coastlines with a candid view of the rising/setting sun  
FANTASTIC DEALS AND ATTRACTIONS
Be sure to take advantage of discounted rates for UAE residents in many of the hotels during the year. Water Parks, Spa's, hotel Stays and many activities will keep your summers at bay and a variety of fine dining and happening nightlife options throughout the year will have you amused..  
RAK IS COOLER
As the emirate is surrounded by mountains and coasts, the relative temperature is typically 10 degrees cooler than in Dubai and Abu Dhabi, even in the height of summer. In winter, however, be prepared to play in the snow!  
KIDS THINGS TO DO
Several activities and summer camps to keep the kids entertained whether at the beach, in the malls, and plenty of thrills at the best water parks in and around. Many hotels such as Marjan Resort, Rixos Bab Al Bahr, and DoubleTree Marjan by Hilton have kids clubs – that will leave you free to relax.  
LEISURE AND SPORTS ATTRACTIONS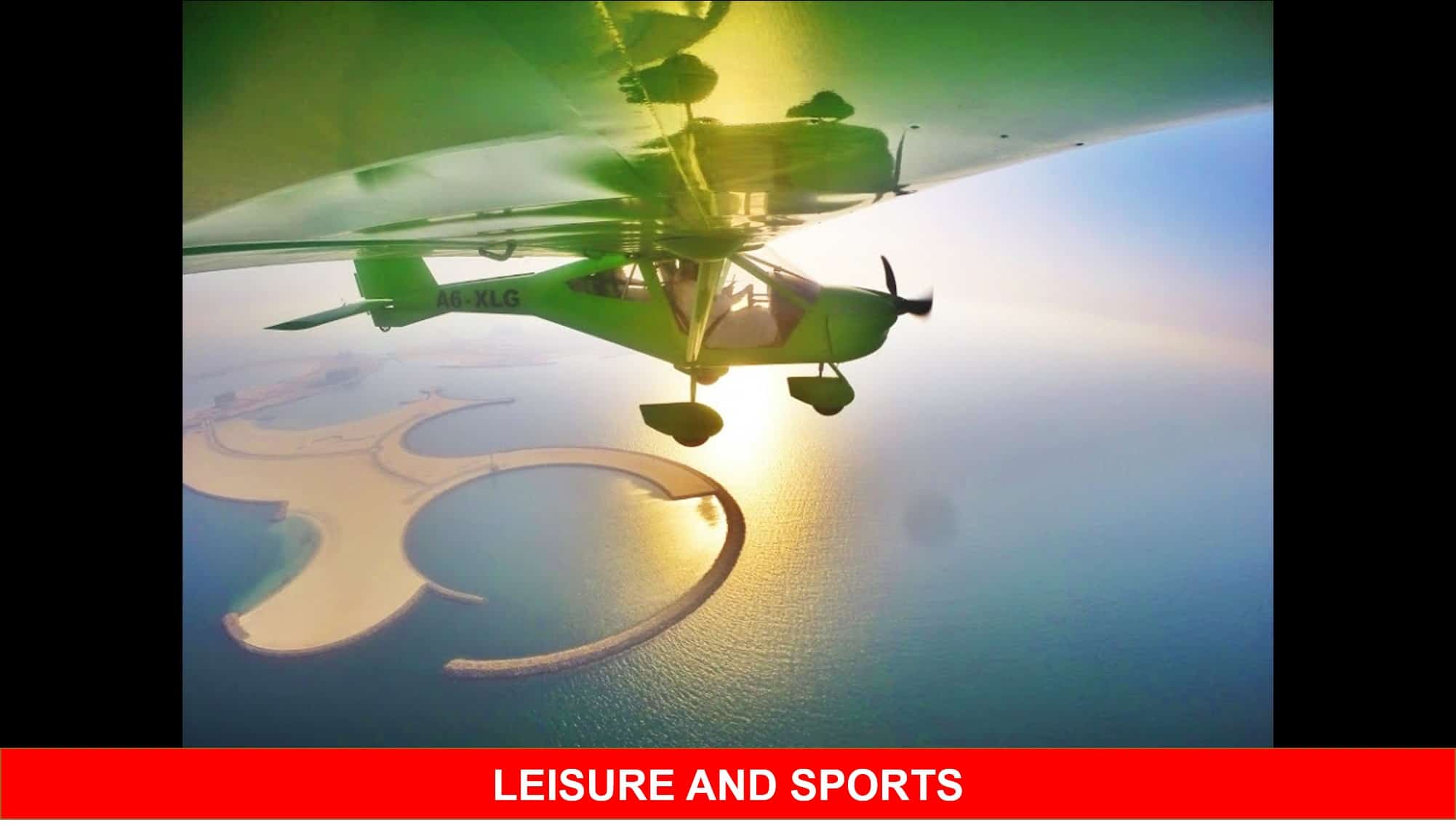 Stay cool in a temperature controlled pool, at an Arctic-themed water park, or choose from a range of refreshing water sports, such as wakeboarding, jet skiing, water surfing and lots more. Things to do like seasonal para-gliding, under-water diving, golf clubs and yacht sailing are just a few options for a perfect staycation
PAMPER YOURSELF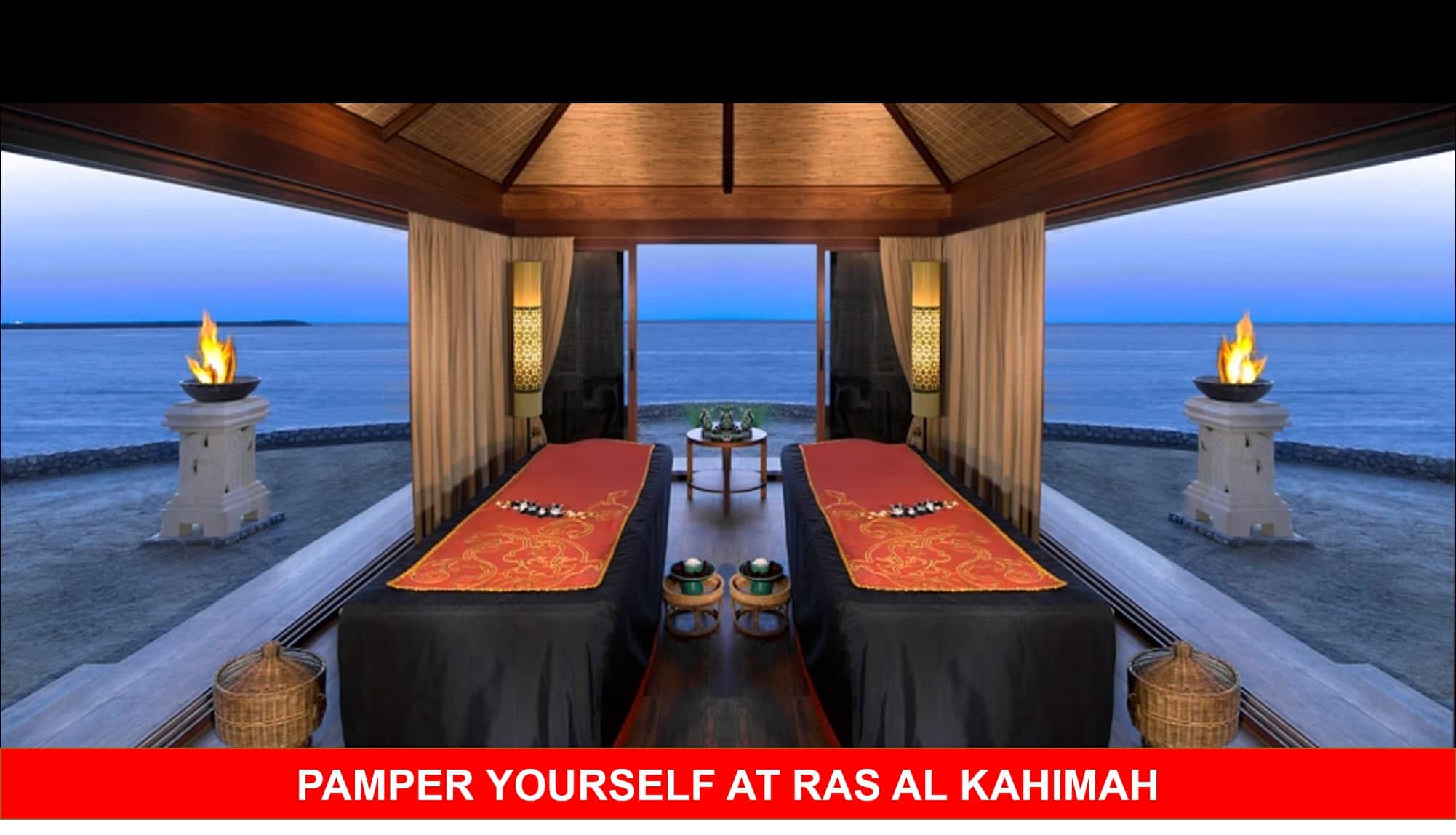 With multiple luxury spas, relaxation resorts and grooming parlours to choose from, RAK has a treatment for everyone wanting to relax away from the everyday hustle-bustle. This should be one of the must things to do in Ras Al Khaimah
SERENE PRIVACY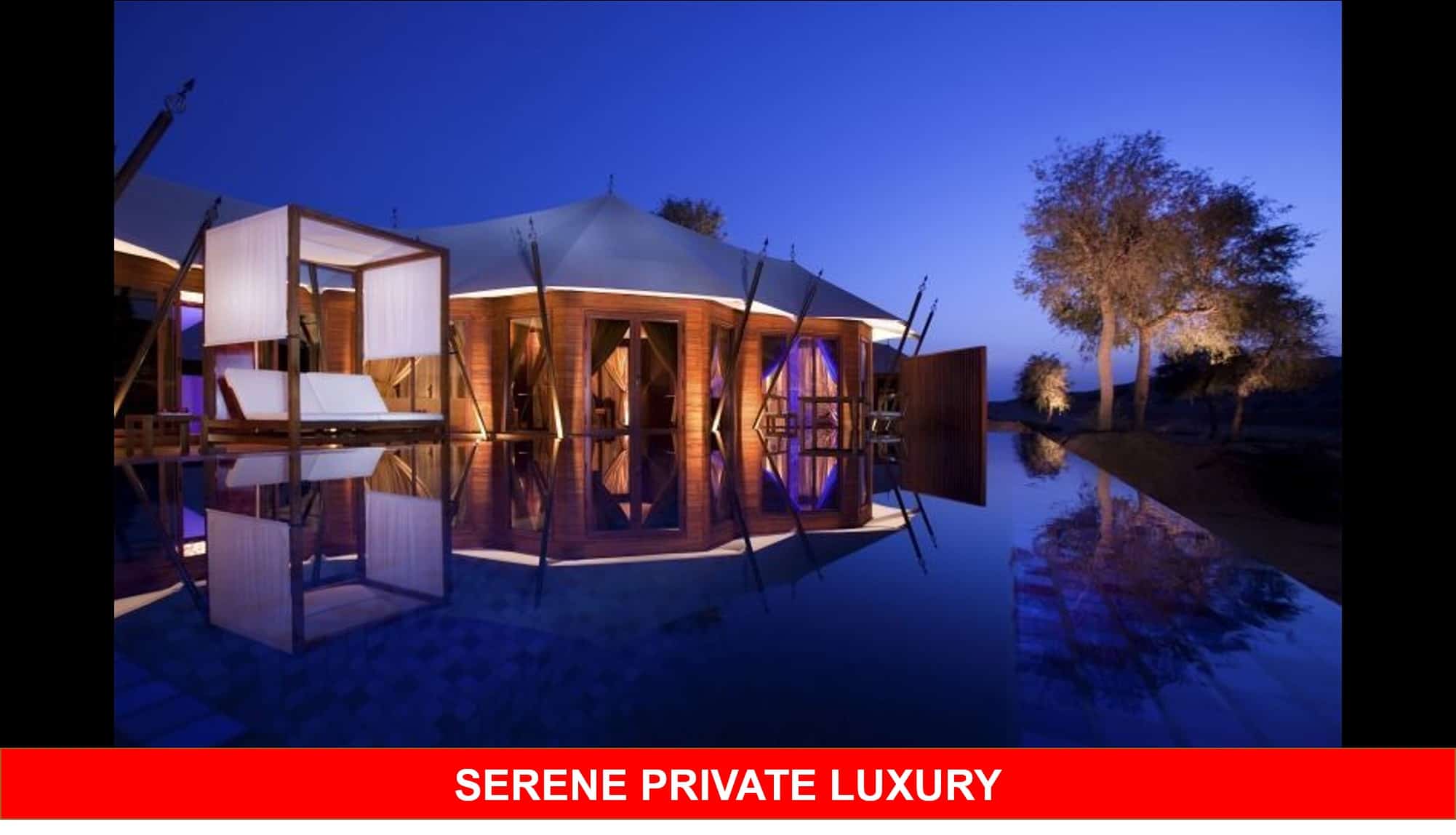 Several luxury hotels and resorts in RAK offer accommodation with a private pool, self-facilitated chalets and gourmet dining – which means you and your friends can enjoy a secluded hideaway.  
INDOOR THINGS TO DO
Hit one of RAK's many malls to relax in air-conditioned comfort. There are a lot of things to do like watch a movie at Manar Mall or Al Hamra Mall, have fun around at Al Naeem Mall's Magic Planet, or shop your way through a wide array of international stores at RAK Mall.
SIGHTSEEING THINGS TO DO
Ras Al Khaimah is a place of sorts that offers a multitude of reasons to explore nature. There are a lot of things to do whether it be indulging in a fun-filled zip-lining experience or walking around the haunted villages of Jazirat Al Hamra. Ras Al Khaimah is a perfect venue to witness the history of the emirate and its stunning growth into a fine modern city today.
RAS AL KHAIMAH IMAGE GALLERY
Luxury spa and relax in Ras Al Khaimah

Kids fun activities in Ras Al Khaimah

WOW-RAK Explore Ras Al Khaimah with us.

Indoor adventure in Ras Al Khaimah

Sight seeing in Ras Al Khaimah

desert camping in Ras Al Khaimah

adventure, thrill sports in Ras Al Khaimah

staycation deals and offers in Ras Al Khaimah

water activities in Ras Al Khaimah

Quad Biking tours in Ras Al Khaimah

Destination Dawn, Ras Al Khaimah

Free beach access with two complimentary cocktails in Ras Al Khaimah

Amasi Beach at Al Hamra Residence and Village

CAMPING STAY – LONG BEACH CAMPGROUND

Connection to inner self: Yoga and Intuitive Painting

Farmhouse Ritz Carlton Al Wadi

Kaheela Restaurant (Ritz Carlton, Al Wadi, Ras Al Khaimah)

playschools and kids activities in Ras Al Khaimah

oasis camps and desert safari in Ras Al Khaimah

WOW-RAK Explore Ras Al Khaimah with us.

romantic getaways and dinner in Ras Al Khaimah

Sailing club Ras Al Khaimah

private luxury things to do in Ras Al Khaimah

biking tours to jebel jais in Ras Al Khaimah

Zip line Ras Al Khaimah

RAK-Jebel-Jais-Observation-Deck Ras Al Khaimah

mountain trekking climbing in Ras Al Khaimah