Visit the Natures Treasure Museum in Ras Al Khaimah
City life has its perks, but there's nothing like fresh green pastures to lift your spirits – particularly when filled with cute animals and birds. Whether you're looking for things to do with the kids or just fancy a taste of nature, a trip to RAK Natures Treasure Museum makes the perfect day out. 
Set in 20 acres, just off the RAK airport road, this inner-city farm brings a little slice of rural life from daily hustle and bustle. Besides working fruits and vegetable farms, there's a petting zoo, duck pond, equestrian centre, natural history museum, fish farming pond, gemstone mining, goat playground, Natural salt cave and much more.
The Natural Gemstone Museum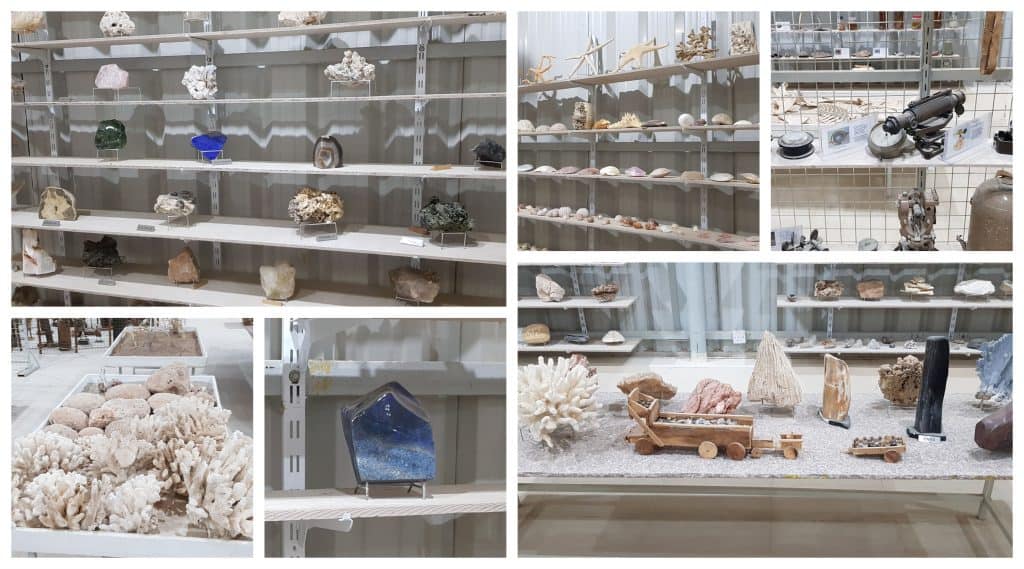 The first sight of the interiors floors us!
A lavish display of sea corals, natural gems, precious stones, rare rocks, fossils and skulls, preserved fauna, exotic spices and an array of artifacts that depict the lifestyle of yesteryears
The Natural Salt Cave
From ancient times, the salt room or salt house therapy at the leading spas is considered an effective therapy to deal with a number of health problems whether internally or externally.
The walls of the cave are caked with a dense crust of various salt rocks and the floor is spread with herbs. Away from city life, the RAK Natures Museum offers natural salt cave to immerse yourself completely in the dimly lit and relaxing salt room spa, no place is better than the salt room for a session of blissful meditation.
The vegetable farms
The lure of lush green pastures can be pretty strong for city-dwellers this time of the year. The unending greenery of cornfields, cucumbers, tomatoes, lettuce and bottle gourds gives you taste of the rural life which you normally see only on television.
The majestic pigeon house
The spectacle of hundreds of pigeons bobbing and huddling on the rooftop of this ranch is irresistible. A visit to this queer ranch in Ras Al Khaimah which is also the logo to RAK Natures treasures is one of the pleasures enjoyed by most visitors.
Petting Zoo with a Skywalk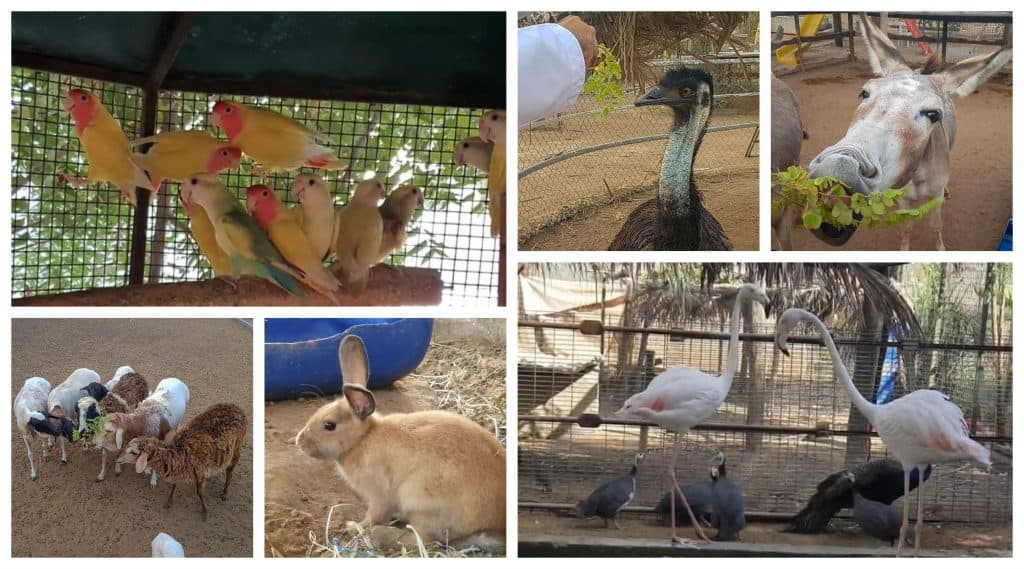 If you ever wanted to get close to a cuddly chick or meet a loveable lamb this is the place to be. There is a nice skywalk for children to actually watch the animals from the top. You can befriend Horse, donkey, emu, pigeons, chicken, native sheep, peacock, turtle, flamingos and more to come
Preserved animals, birds and butterflies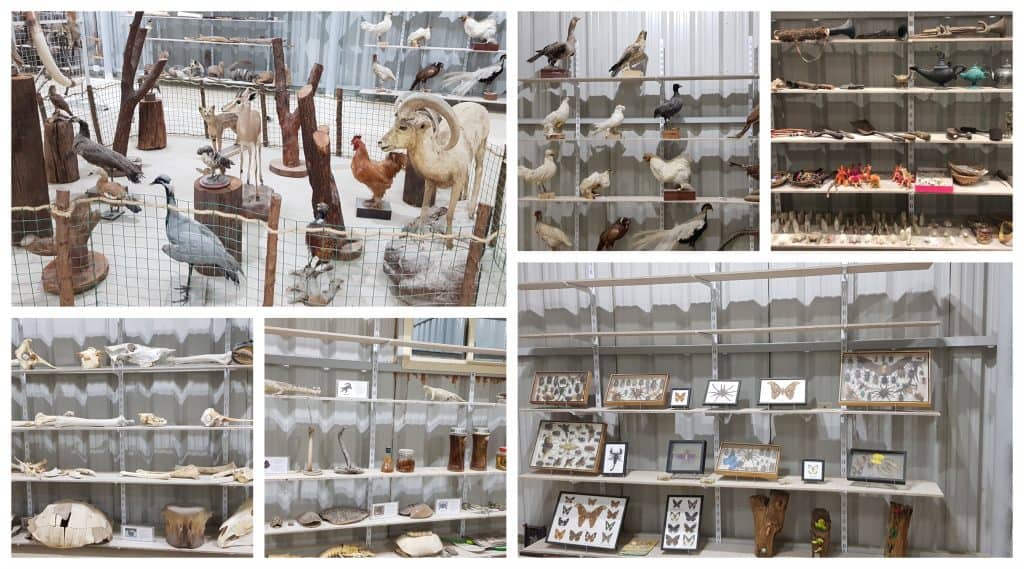 The museum has a collection of around 2500 rare species preserved in their natural form by using the process called Taxidermy. You can witness real butterflies, birds and some animals preserved in their natural colours and shapes.
Other attractions at Nature Treasure Museum
Cactus Garden
Reptile Room
Natural Fish pond
Vegetable farming
Greenhouse for tomato and cucumber
Turtle pond
Flamingo wetland
Miniature goat playground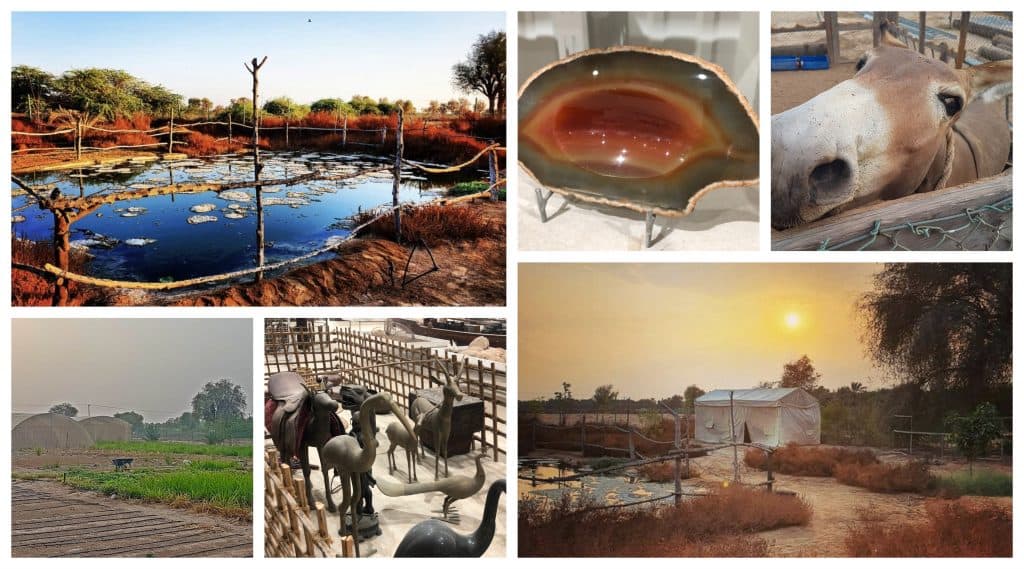 Museum Timings
Daily 9:00 AM to 7:00 PM
Entry Fee
Free for a limited period
Other facilities
Parking is Free
Bathrooms available
basic snacks and water available
Guide available on request
Contact and Location
RAK Natures Treasures
Phone: +971557505556, +971504843456
---
---