The world's first Bear Grylls Explorer Camp is opening in Ras Al Khaimah
Have you got a thrill for the great outdoors? Head to Ras Al Khaimah where international adventurer and TV survivalist Bear Grylls is opening a brand-new survival centre on Jebel Al Jais October 2020
Taking place on Jebel Jais in Ras Al Khaimah, the camp will be curated for small groups with survival courses run by UK experts who trained at the Bear Grylls Survival Academy. So not Bear Grylls himself but close enough. The element of surprise will be a key feature of the courses but guests can expect to learn a combination of basic and extreme survival skills including how to build a fire and emergency shelters in the wild.
They'll also receive dedicated practical instruction on remote medical trauma treatment, navigation techniques and extreme weather survival. Participants can put these skills into practice closer to home on, say, a backcountry camping trip or a wilderness hike. The courses will include a half-day (three-to-four hours), eight and 24-hour options for adults and families.
Wild Camping
Following the survival courses in October, camp accommodation will open in 2021, featuring 20 recycled and redesigned shipping containers.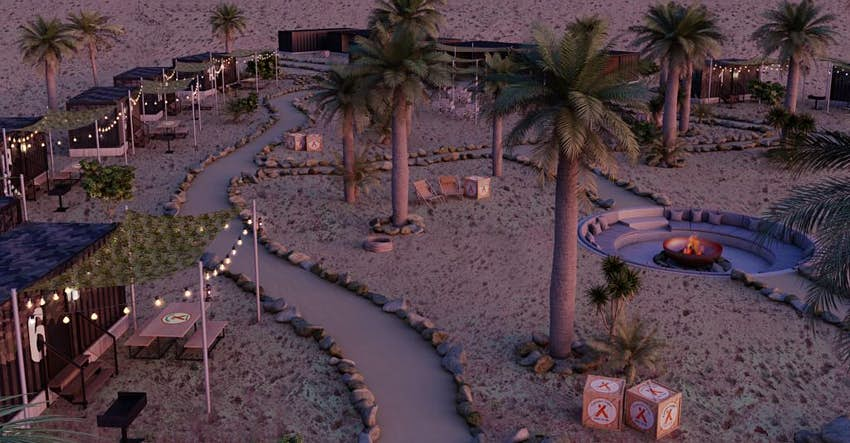 They'll each sleep about three guests with basic self-catering facilities, including a private BBQ on an outdoor terrace where guests can prepare their own meals. Once the accommodation is up and running, participants will can enjoy longer, 48-hour survival courses.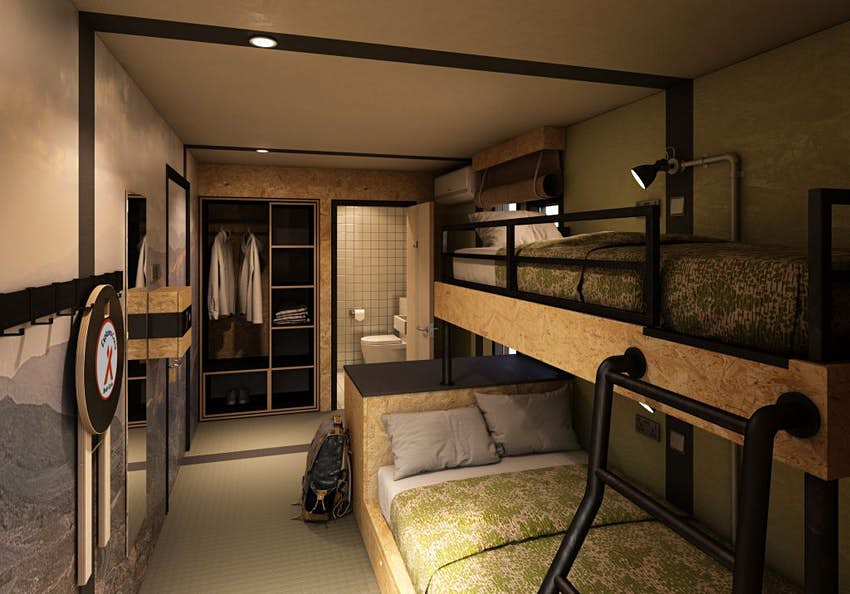 "In 2018, we launched the world's longest zipline on Jebel Jais and are delighted to announce another first with the Bear Grylls Explorers Camp on the UAE's highest mountain," said Raki Philips, CEO of Ras Al Khaimah Tourism Development. "As Ras Al Khaimah continues to grow as the adventure capital in the Middle East, this exhilarating survival experience from one of the world's best-known experts will drive us on that path to attract outdoor enthusiasts from across the globe."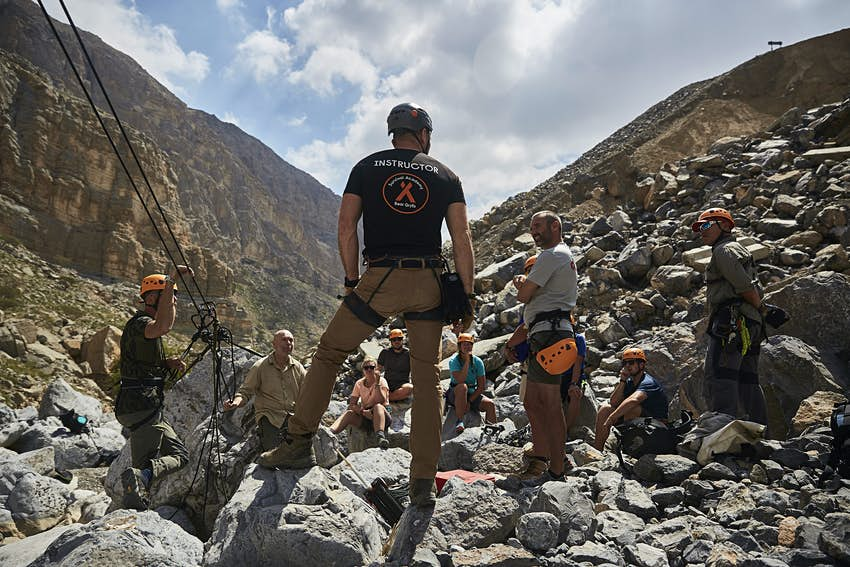 The Survival Academy courses are planned to start on October 16, with the accommodation available in 2021. Social distancing guidelines will be in place and the camp is committed to embracing UAE's public health guidelines. All packages are featured here with prices starting from AED450 (£95.18 / US$122 / €104) per person for the half-day survival experience.
---
---
---