Listen to this article
The WellSpring School is a non-profit private American curriculum school licensed by the Emirate of RAK and the UAE Ministry of Education and managed with the assistance of WellSpring Educational Consultancy (WEC), an American educational services company based in Al Ain. In cooperation with RAK Academy, the WellSpring School is leasing classroom space in the former PYP Building on the RAK Academy secondary campus for two years while WellSpring's new campus is being built.
WellSpring is part of the LifePlus® family of international schools, with six schools in China, one
school in the UAE, and an online academy. Being part of this international family makes
WellSpring more than a local school, as we benefit from a highly connected network of talent,
knowledge and support. Underpinning everything we do as a family of schools is our commitment
to the values of community, service, transformation and impact.
A dynamic community of students, teachers, and parents committed to building a solid foundation today to impact the world tomorrow.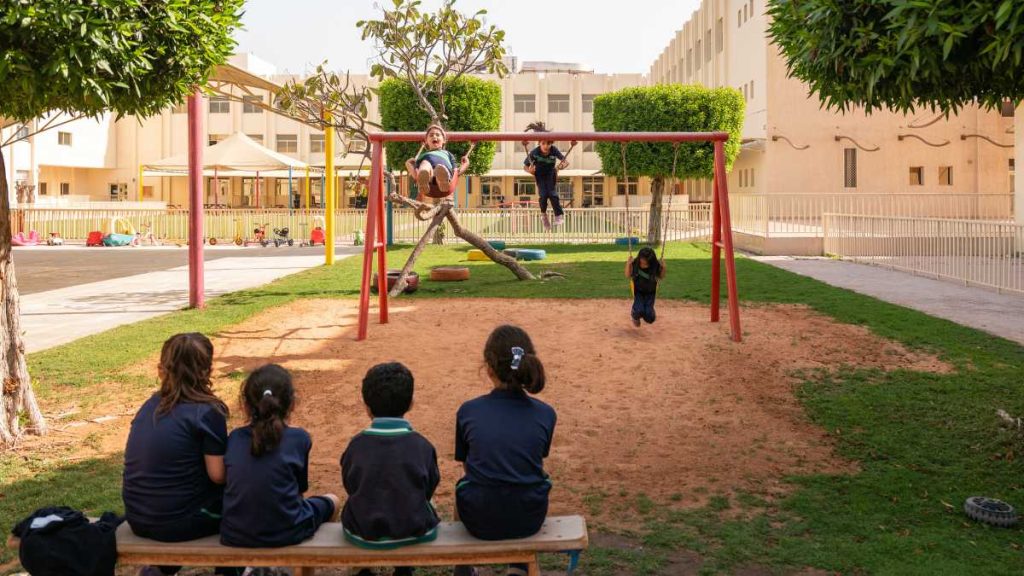 Summary
Affiliation
The Emirate of RAK and the UAE Ministry of Education/ AERO
Boarding
NA
Location
34B St – North Ras Al Khaimah – United Arab Emirates
Curriculum
the Pennsylvania State Academic Standards (PSAS) and Common Core State Standards (CCSS)
Founded Year
September 1, 2015
Gender
Boys and Girls
Grades/ Classes
PreK-12
KHDA Rating
NA
School Timings
Sunday through Wednesday -begins at 7:50 AM with assembly and the national anthem and ends at 3:00 PM.

Thursday- School ends at 2:00 PM.

Transport Provided by school
Bus transportation is provided for an additional fee.
Facilities
A truly American teaching staff
Integration of academics and character development
A nurturing environment that teaches respect for others
Qualified teachers who model what they teach
Parent involvement is welcomed
Holistic education and a heart for children with special needs
Fees information
Tuition Fee (Annually):- From PreK to 12 grade (17,000 – 42,000AED) approx.
Contact
Telephone –: (+971) 7-2362446
Email – admissions@tws-rak.org
Website – https://tws-rak.org/
List of all the Schools in Ras Al Khaimah
Best Schools of Ras Al Khaimah