Morning Hike & Trail Cleanup At Wadi Sena (Beginner+)
This is an adventure get together organised by a Meetup.com group called Ra's al-Khaymah Time to Fun!. Please note that this is a "Going Dutch" activity and there are no other charges.
Come October and the weather gets better to plan elaborate outdoor hikes! Time to Fun group is organising an early morning hike at the lesser known but naturally captivating Wadi Sena trails in Ras Al Khaimah.
The activity will also include a cleaning up of the hiking trail, as over the years with the growing popularity of this trekking route; tourism has increased and unfortunately so has the trash disposed by hikers.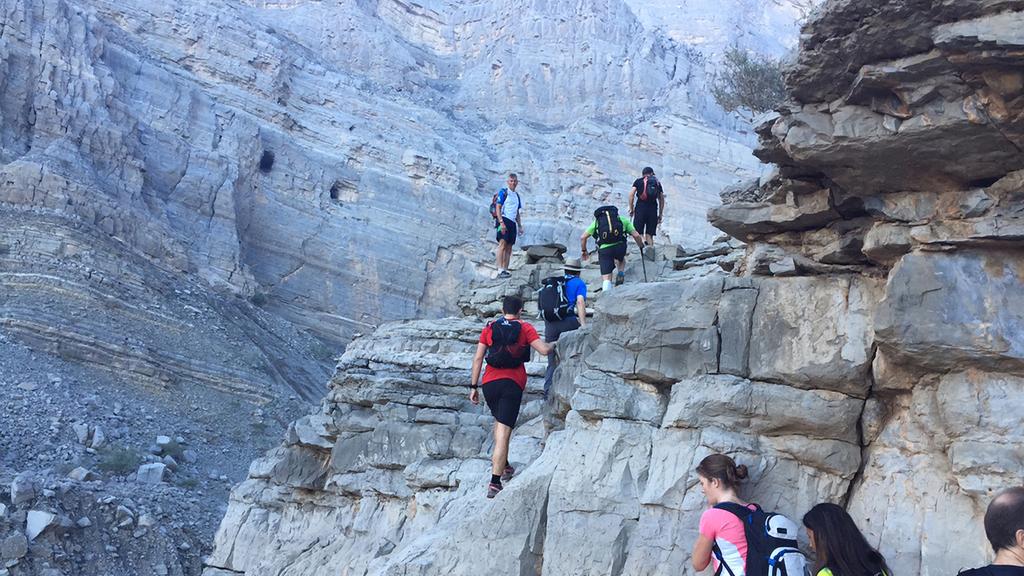 It is designed to be a relatively easy hike and anyone with a fairly decent fitness level can easily complete it. Starting with a progressive incline in the beginning the trek finishes off with a steep decline.
Hence, please ensure to bring the following for your comfort and safety:
1.2 liters of water per person
2. Light snacks
3. Sunscreen
4. Caps/ Sun Hats
5. Hiking boots or trainers with excellent road grip (Pls. avoid fashion sneaker, crocs, flip flops etc.)
6. Proper hiking/ outdoors attire including shorts/ hiking trousers and T-shit/ Sweat shirts
6. Big Trash Bag ( At least 1) per participant
7. A pair of Latex Gloves for picking up trash
Date & Time : November 2ndn 2018, 8 am
Venue : Wadi Sena, RAK (Coordinates will be shared on Whatsapp group)
Carpool info: To be shared on WhatsApp group
For further questions/ comments, please contact.
Mr. Saad (050-6852805)
P.S. This is free to participate event for people with moderate fitness levels.
About this Meetup group
Ra's al-Khaymah Time to Fun! is a Meetup.com group administered by Mr. Sherif Harraz. He has been an active participant and organiser of fun and interesting meetup events in Dubai. After staying 5 years in Ras Al Khaimah, Mr. Harraz started this meetup group for like-minded people to share their adventure experiences. He can be reached on +971567673087. Currently, the group organises following outings:
Hiking, Rock Climbing,Zipping, Barbecue and Camping in Jebel Jais
Kayaking from Hilton Gardens Inn To Mangrove Hotel.
Scuba Diving in the Pyramids Spot in Alhamra
Bicycling
water and beach sports
Nightlife and Events Celebrations
Safari and Bedouin Nights
Kart Racing
Squash Sessions
Social gathering and Hangning out