Listen to this article
As a regional leader, "Nature Emirate" aims to become a leader in sustainable tourism by 2025, offering a range of natural and cultural adventures alongside incentives and support for both new and existing hotels.
As sustainable tourism is returning, destinations and tourism boards are aiming towards sustainability — those with the most ambitious and achievable sustainable goals will reshape how we travel in the next ten years. Fifty per cent of consumers want to see more information on sustainable destinations. This survey is found through Expedia Group Media Solutions in their Sustainable Travel Study, 2022.
Promising to become the Middle East's most sustainable destination by 2025, Ras Al Khaimah has introduced a new Balanced Tourism strategy to reduce carbon footprints while attracting over 3 million visitors by 2030. This new strategy is part of Ras Al Khaimah's partnership with EarthCheck, the world's leading scientific benchmarking, certification, and advisory group for travel and tourism, much more than just tackling single-use plastic and promoting recycling: it aims to promote sustainability across the board.
First, Ras Al Khaimah Tourism Development Authority and its partners set policy commitments, then established benchmarks against which progress would be measured. Secondly, two certification programs will work to drive sustainability certification for at least 30 tourism businesses, one for the destination and one for businesses.
In an effort to cope with contemporary hot-button issues, like overtourism, the Balanced Tourism approach emphasizes preserving a country's culture and building sustainable communities as well. Said Ras Al Khaimah Tourism Development Authority CEO, Raki Phillips, in his commentary on this issue usually, most people only talk about the environment but forget about other factors like the local economy, population, and culture. We wanted to make sure we were considering everything from the ecosystem and heritage to businesses, too.
Inspired by Slovenia, Costa Rica, and Rwanda, the Emirate of Ras Al Khaimah will not only build its tourism sector with sustainability as a keystone but will help establish the blueprints for other countries with the goal of sustainable tourism growth without compromising tourism objectives.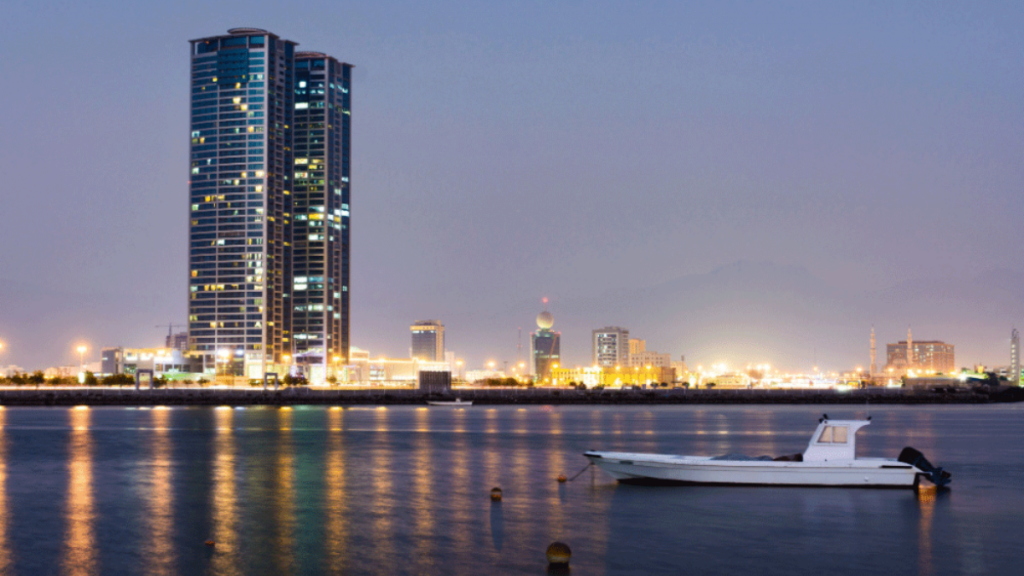 Sustainable Development
Ras Al Khaimah's economy has a large tourism sector, accounting for around five per cent of its GDP and around ten thousand jobs. However, this success brings with it new issues, like overtourism, population growth, and environmental damage.
In order to counter this problem, the Tourism Authority has put in place guidelines for environmentally friendly hotels that incorporate features like sustainability in landscaping, as well as implementing rules about food waste reduction.
Phillips said this is an initiative to achieve 100 per cent integration sustainability in all hotels, so the program is there to promote the adoption of sustainable practices and the use of products and services with minimal impact on the environment.
For instance, the Wynn Resort, which will open in 2026, has a pioneering approach to sustainability and energy efficiency, aiming for 50 percent renewable energy by 2030. It has already implemented waste management programs that prevent 26 to 100 percent of waste from entering landfills, reduce water consumption, and invest in new waste-to-energy projects.
Sustainability is also a matter of position, whether you're an developer, an existing hotel, a traveler, or the world at large. As Phillips notes, We're open for tourism and we love welcoming visitors, but the way we message and position ourselves as a sustainable destination sets a certain expectation.
Organizing events like the COP2023 (Conference of Parties) of the United Nations Framework Convention on Climate Change will help set this expectation. Working with hotels on value propositions for eco-conscious clients will also help. it is our goal to make sure that the hospitality partners can get the most from the inventory, according to Phillips. "We are talking about a 50 percent five-star inventory."
Setting KPIs and incentivizing partners with benefits such as tax offsets is the key to driving a higher average rate rather than focusing on volume business. "During Covid, we rebated 20 percent of the destination fee to help keep hotels afloat. Now we are adding that element into sustainability, rewarding hotels and businesses based on specific metrics being met," Phillips said.
Attractions With Purpose
Ras Al Khaimah possesses the advantage of being a developing destination, or what Phillips calls "a destination of the future." This gives it the opportunity to do things differently. By investing around $140 million into 20 projects that will follow these new sustainability standards, Ras Al Khaimah is actively securing a more sustainable future.
Projects will not consist of large attractions but rather have a strong focus on sustainability, with more range such as 50 kilometers of hiking trails and a tobogganing ride called Jais Sledder in the mountains, set to open in Q4 2022, and Saij Mountain Lodge, set to open on Jebel Jais in 2023, a sustainable and managed resort featuring lodges made of natural and sustainable materials. At sea level, the Scallop Ranch at Al Hamra Marina will not only teach the world about the marine ecosystem, but also protect the sea from water contamination.
Cultural Conservation
UNESCO has listed four cultural and heritage sites in Ras Al Khaimah on its Tentative World Heritage List, making it the most among the Emirates. As part of its sustainability strategy, it preserves and restores these cultural treasures, giving curious travelers an alternative to crowded heritage sites.
As part of this initiative, Suwaidi Pearls Farm, one of the only farms in the UAE still cultivating pearls by hand, and Al Jazirah Al Hamra, an ancient pearling village of the Al Zaab tribe, are already underway. The Ministry of Culture and Tourism is working with UNESCO experts to restore the village by 2025 using traditional, sustainable materials as well as creating curated cultural tours.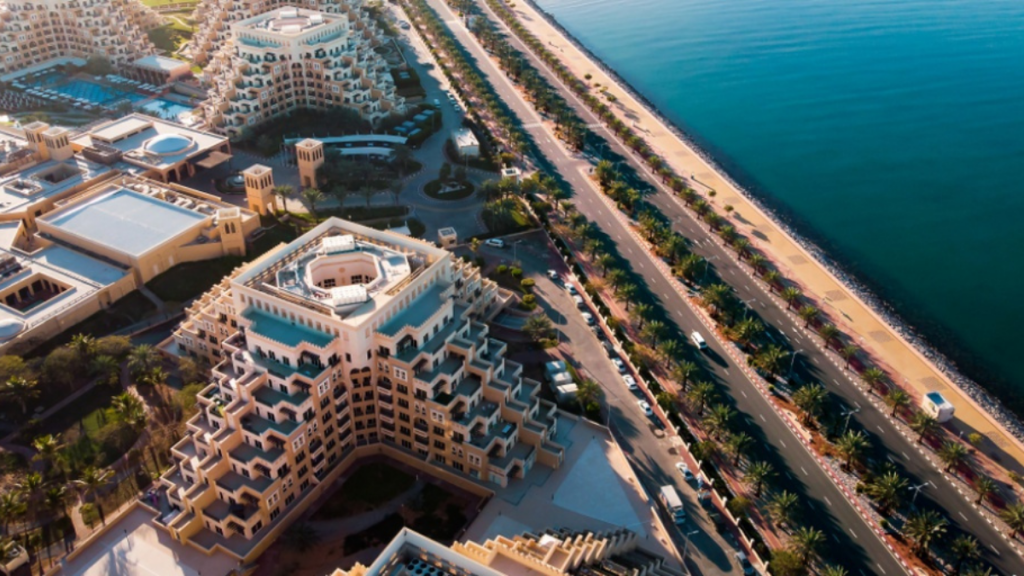 Community and Liveability
Additionally, the tourism authority hosts over 20 community events each year, including the RAK Fine Arts Festival, RAK Half Marathon, and DP World Tour. Furthermore, it includes programs that help the community think more sustainably – like its Buy RAK program for local suppliers with a low carbon footprint, which negotiates direct deals for local fishermen. Further education will be provided by a carbon-conscious event in December.
Tourism authority RAKFAM also acknowledges the importance of employee well-being, launching a variety of initiatives to enhance employee connectivity, community life, and amenities. Great Place to Work recognized the tourism authority as the sixth-best workplace for small and medium organizations in the UAE for 2022, thanks to progressive policies focused on employee well-being.
Ras Al Khaimah is pioneering this holistic approach to destination management not just because it's the right thing to do. It's being demanded by its customers, Phillips said. "We know travelers prefer sustainable destinations."
As the world moves towards more sustainable forms of tourism, Ras Al Khaimah is taking a leading role in pioneering a new approach to sustainable tourism. The Emirate of Ras Al Khaimah is the northernmost of the United Arab Emirates, and has become an increasingly popular destination for tourists due to its rich culture and stunning natural beauty. In recent years, Ras Al Khaimah has taken a proactive approach to sustainability and has developed a range of initiatives that are designed to ensure that tourism to the region is conducted in an environmentally friendly way.