The Public Services Department in Ras Al Khaimah Confirmed the readiness of the rain and emergency team to deal with the weather fluctuations that may be witnessed by the country in the past and coming days, from rainfall and winds that may lead to water ponds and falling trees.
The Department confirmed its ability to deal with all reports of weather fluctuations and noted that all emergency teams, equipment and mechanisms are keen to be fully prepared in the whole region, to develop a 24-hour action plan for individuals, to take immediate action against any emergency and to raise the level of readiness of the teams.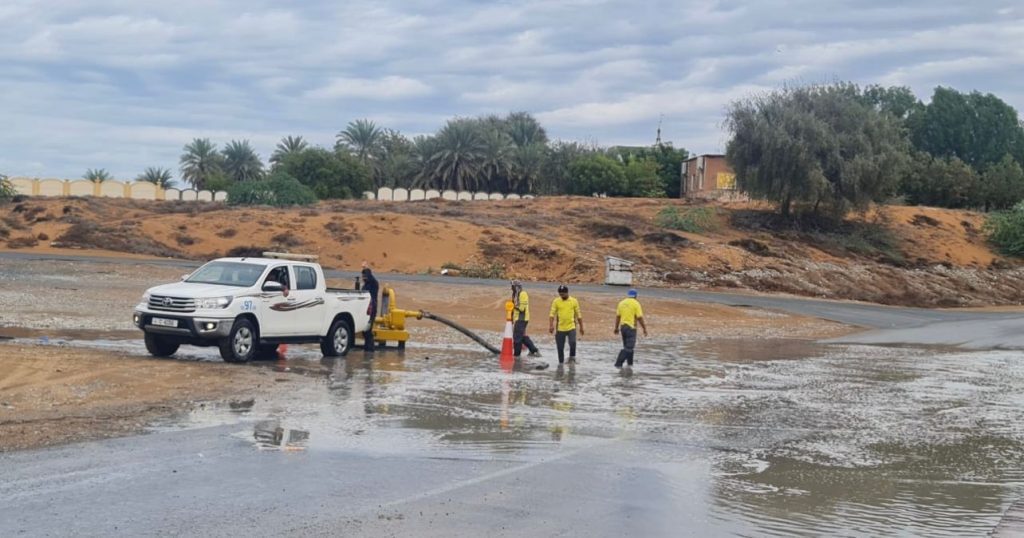 H.E Excellency engineer | Ahmed Mohammed Al Hammadi, Director General of the Public  Services Department, continuous the work on withdrawing rainwater communities in the emirate in light of the current weather situation and the continuation of good rains, with the aim of reducing the impact of water collection on the emirate's main roads.
The Director-General of the Department appreciated the efforts of the emergency teams, which worked continuously and around the clock since the beginning of the rains and dealt with all the reports and observations received and responded quickly to emergency situations, distributing its team working in all areas and neighbourhoods of ras al-Khaimah emirate.
He said the rain and emergency team dealt with all the observations received via the toll-free hotline, explaining that the department has raised the maximum readiness to deal with the current situation as it closely follows the meteorological 8008118.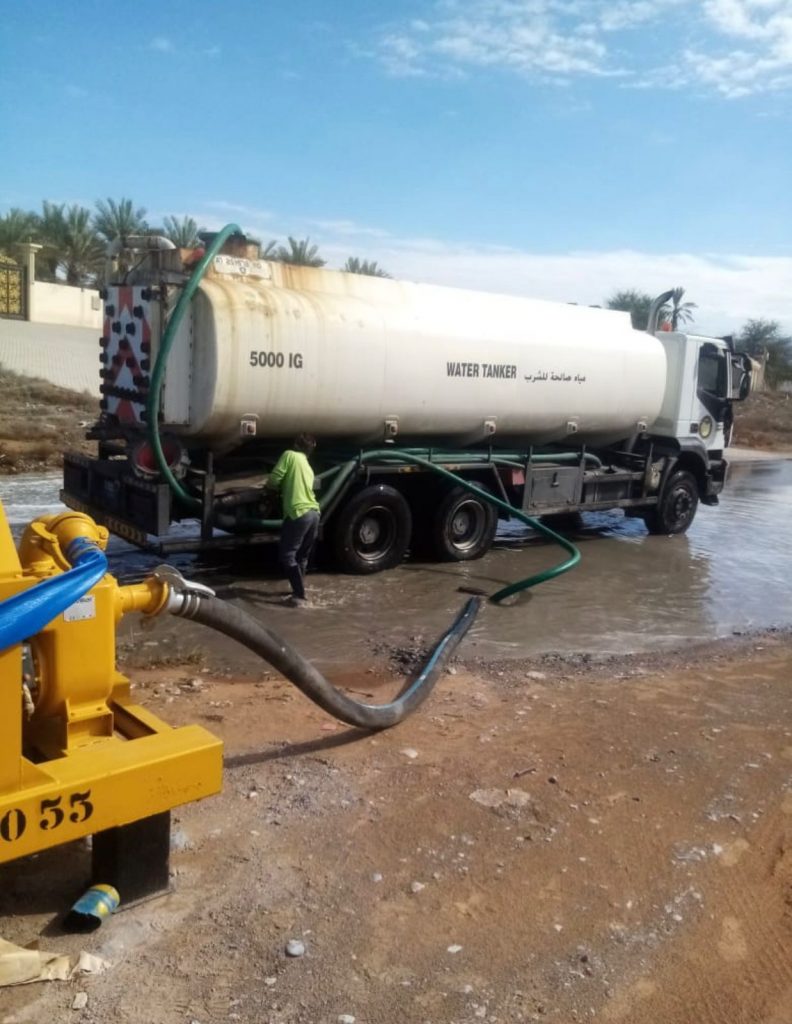 Meanwhile, Engineer Ahmed Al Sayed Ban, Executive Director of the Works Agency and Head of the Emergency Committee of the Department, pointed out that the Department has prepared a proactive plan to deal with the rainy season, forming teams of 60 people to work on emergencies and monitor and follow-up of rainwater discharge throughout the emirate, where the teams dealt with 17 emergency reports and distributed 16 tanks and 10 pumps to withdraw water ponds amounting to 2 million gallons.
He pointed out that all emergency teams were equipped with the necessary dress and security and safety equipment to maintain the safety of road goers and cope with the damage caused by the rain pools. He called on everyone to take the initiative to report emergencies and communicate with channels on the department's social platforms and the hot number, which receives all reports around the clock, and called on anyone with a note about rainwater accumulation to never hesitate to report it.