UAE- RAK Hospital Launches Free COVID-19 Rehabilitation Programme
The first-of-its-kind free of cost COVID-19 Rehabilitation Programme in the UAE has been launched by a multispecialty hospital located in Ras Al Khaimah to improve the health prospects of COVID-19 patients, through optimising health and functioning outcomes, facilitating early discharge, and reducing the risk of readmission.
The exclusive wellness programme – conceptualised, developed and now offered by RAK Hospital – encompasses physical, cognitive, dietary and psychological support, and is aimed at UAE residents who were infected by the COVID -19 virus and have since recovered.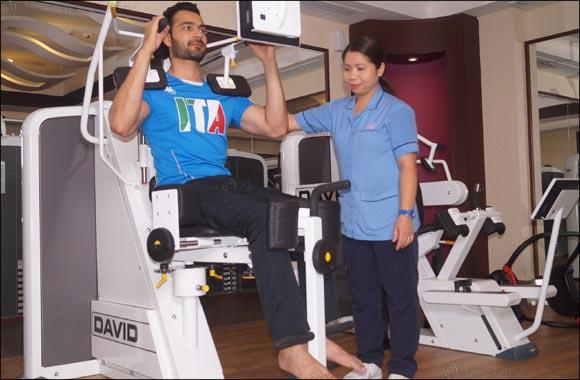 The novel initiative assists COVID-19 patients, irrespective of age, physical state, etc., to recover their physical and mental health, both of which may have been compromised due to the infection, resulting in poor quality of life.
In its assessment of COVID-19, the World Health Organisation (WHO) notes that in severe cases, COVID-19 leaves sufferers weak and dependent on walking aids and the assistance of others to complete basic tasks, such as washing, dressing and walking. These patients, many of whom have spent weeks in an ICU, require intensive rehabilitation to return to their previous activities and to reduce potential long-term disability.
Even once home, people recovering from COVID-19 can suffer from extreme weakness, tiredness and breathlessness, and experience issues with mood, attention and memory that require further rehabilitation. Timely rehabilitation also addresses post-intensive care syndrome (PICS), a constellation of emotional, cognitive, and physical symptoms that limit patients' functioning.
Explaining the rationale behind the launch of the COVID-19 Rehabilitation Programme, Executive Director of RAK Hospital Dr Raza Siddiqui said, "In keeping with the avowed mission of the UAE Government on tackling COVID-19 and as a tactical CSR initiative of RAK Hospital, we decided to launch the COVID-19 Rehabilitation Programme entirely free-of-cost for those UAE residents who have recovered from the infection, to enable them to return to enjoying normal life with their families." He confirmed the RAK Hospital programme addresses common residual COVID-19 symptoms, specifically breathlessness, starting exercise, getting back to functional activities, mental health and post intubation symptoms such as voice weakness, eating, drinking and attention and memory deficits.
He added that as RAK Hospital is a well-established multispecialty entity, the hospital is able to combine and offer several disciplines – physician, nutrition, psychology, and physical therapy – in the exclusive programme, especially as COVID-19 is a multisystem disease.
Contact: 07 207 4444
---
---
---