Listen to this article
Radisson Hotel Group has opened its first Radisson-brand resort property in the Middle East, in Ras Al Khaimah.
Radisson Resort Ras Al Khaimah Marjan Island features 388 rooms and suites with sea views or balconies, along with a private beach, two swimming pools, a designated kids pool, an indoor fitness centre with a fully-equipped gym, and a spa, as well as two meeting rooms and a ballroom.
Magical and memorable beachside getaway on Marjan Island
Relax and enjoy a truly relaxing holiday on the beach at Marjan Island in Ras Al Khaimah. This Radisson Resort Ras Al Khaimah Marjan Islands provides easy beach access, breathtaking views of the surrounding blue water and plenty of on-site entertainment. Get ready for your perfect getaway to the beach with one of their elegant rooms that overlook either the ocean or islands and take advantage of their top facilities, which include 6 different restaurants, an outdoor pool with a designated pool for kids and a play area, as well as an energizing spa.
Rooms and suites with unbeatable views of Marjan Island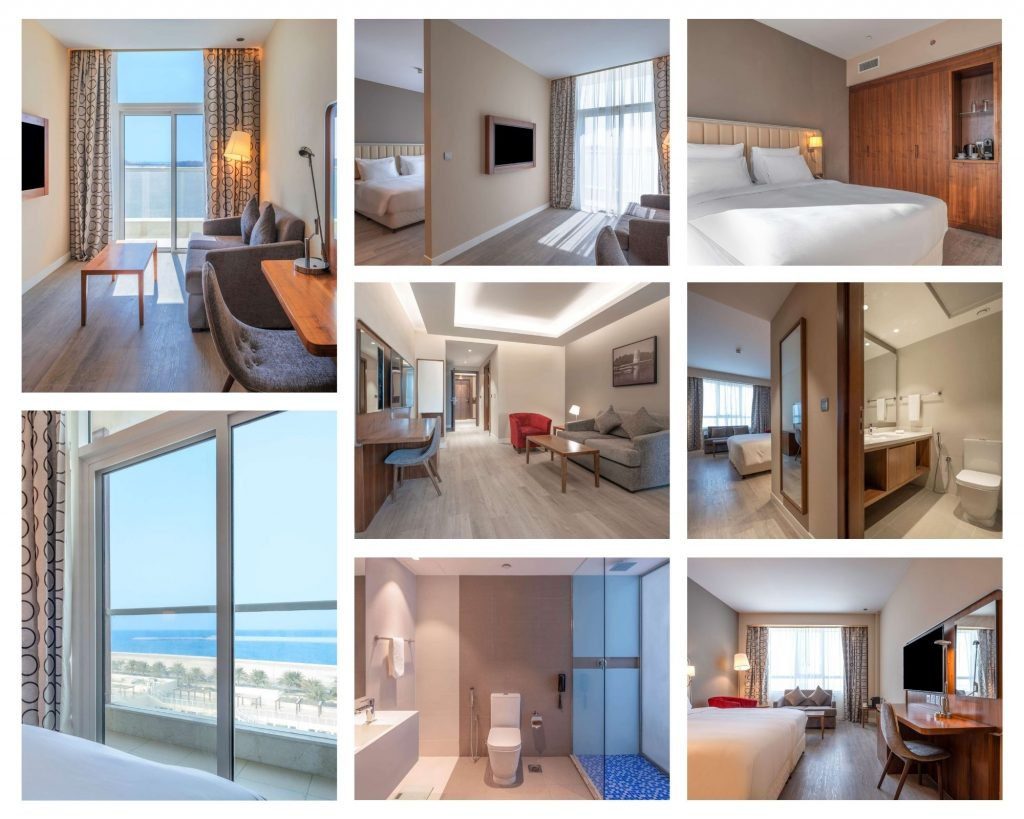 Choose from 388 rooms and suites in the Radisson Hotel Ras Al Khaimah Marjan Island. All of their rooms have been carefully designed to ensure guests' comfort and relaxation. They also have speedy and free Wi-Fi so that you can keep you connected, in-room cafe or tea making facilities as well as everything else you'll need to make your time at the beach unforgettable.
Choice of Rooms starting from 41 Sqm to up to 70sqm
Meetings & Events
You may be looking to hold an unforgettable social gathering such as a conference, meeting or even your dream wedding, Radisson Resort Ras Al Khaimah will cater to your needs. If you're planning a big or small event opt for two elegant banquet rooms that have the capacity of 180 guests, as well as an area for pre-functions. From their wedding coordinator on-site to their helpful staff who will ensure that your next event is Ras Al Khaimah an absolute success.
Restaurants at Radisson Resort Ras Al Khaimah
In Radisson Resort Ras Al Khaimah-Marjan Island there is no need to go anywhere else to enjoy the best dining experience. Fill up on delicious buffet-style meals all day at RBG restaurant and for flavorful Mediterranean-inspired dishes head to La Med. Eat fresh seafood and fresh fish in The Seafood Shack or sit back and relax on the adjacent shisha terrace. For drinks and snacks anytime, Bake House offers an assortment of snacks, sandwiches and coffee. Relax by the pool and enjoy an ice-cold drink or snack from the Shelf Pool Bar or relax in the RBG Bar, their on-site bar for sports.
Nearby Attractions
This delightful beachside resort is located on the stunning Marjan Island in Ras Al Khaimah, one of the UAE's most popular tourist destinations. Boasting miles of sandy beaches and blue waters, the resort is only a 20-minutes' drive to the city centre. Explore Dhayah Fort and don't miss the Ras Al Khaimah National Museum for a look at the region's history. Spend an afternoon in one of RAK's malls which boast numerous local and international shops, entertainment zones, and cinemas.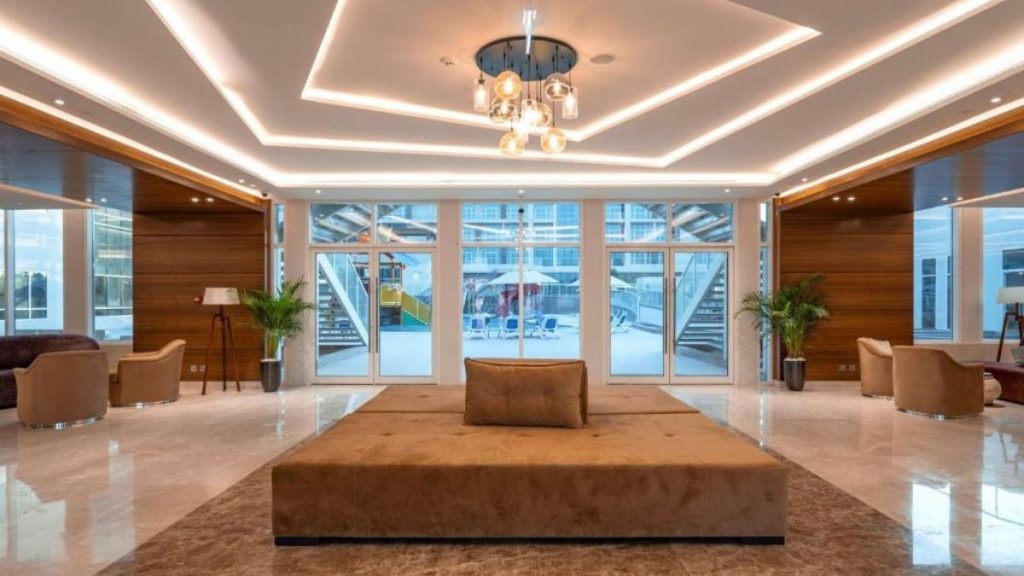 Contact and Location
Radisson Resort Ras Al Khaimah, Marjan Island
Marjan Island Blvd – Ras al Khaimah
Phone: 07 204 9000