Listen to this article
Summer is upon us and if you thought you will cave into the heat, think again! Al Hamra, the leading lifestyle developer, and investment company in Ras Al Khaimah is hosting a slew of exciting activities and offers this season at The Waterfront across Marina Muse and Clubhouse, that you will not want to miss!
Gear up to unwind at the Clubhouse beach, with activities on and off the water, ranging from water sports to delectable spreads and children's movie nights on Friday and Saturday. What more? There is a yoga for fitness fanatics, and if you are still left wanting more, there are pottery and painting workshops for your creative side to run wild.
Al Hamra is also offering exclusive discounts at Marina Muse for you to enjoy, head down on Monday for a Burger and Brew for AED 75, Saturday night for Steak and Red for AED 109, Saturday and Sunday Weekend Breakfast Package for AED 65, and Monday to Friday for the Business Lunch for AED 85 and the Teacher's Friday Special from 2:00 PM until 5:00 PM every Friday, bites and three beverages. AED 99, Super Sunday from 12:00 pm until 05:00 pm where you can enjoy a free beverage with every main course, to name just a few! In case that isn't enough, join the Tuesday Night Quiz from 7:30 PM for a night of fun and laughter competing against the local teams.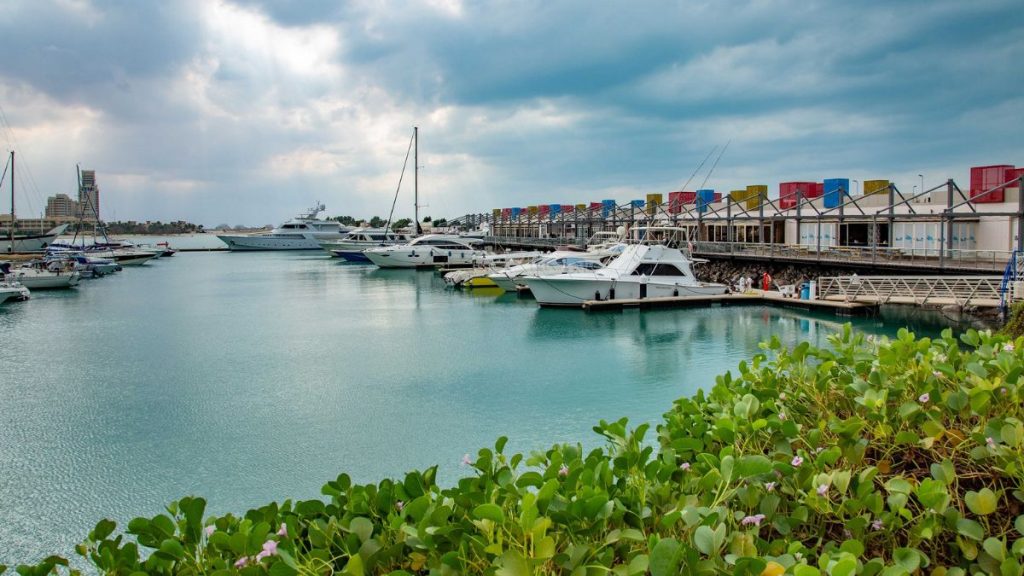 Come by road or by boat and experience berthing at Al Hamra Marina & Yacht Club. For local boaters, there is also an exclusive Summer Berthing offer to avail, get 1-month of free berthing if you sign an annual contract in August 2022.
Contact and Location
Call 800 254-2672 or email support@ahw.com