Listen to this article
International Women's Day is a day dedicated to celebrating the social, economic, cultural, and political achievements of women. To commemorate this occasion, we are inviting you to join us in a fun-filled event at RAK Mall, located on the ground floor, opposite Lulu, on Wednesday, March 8th, starting at 3:00 pm.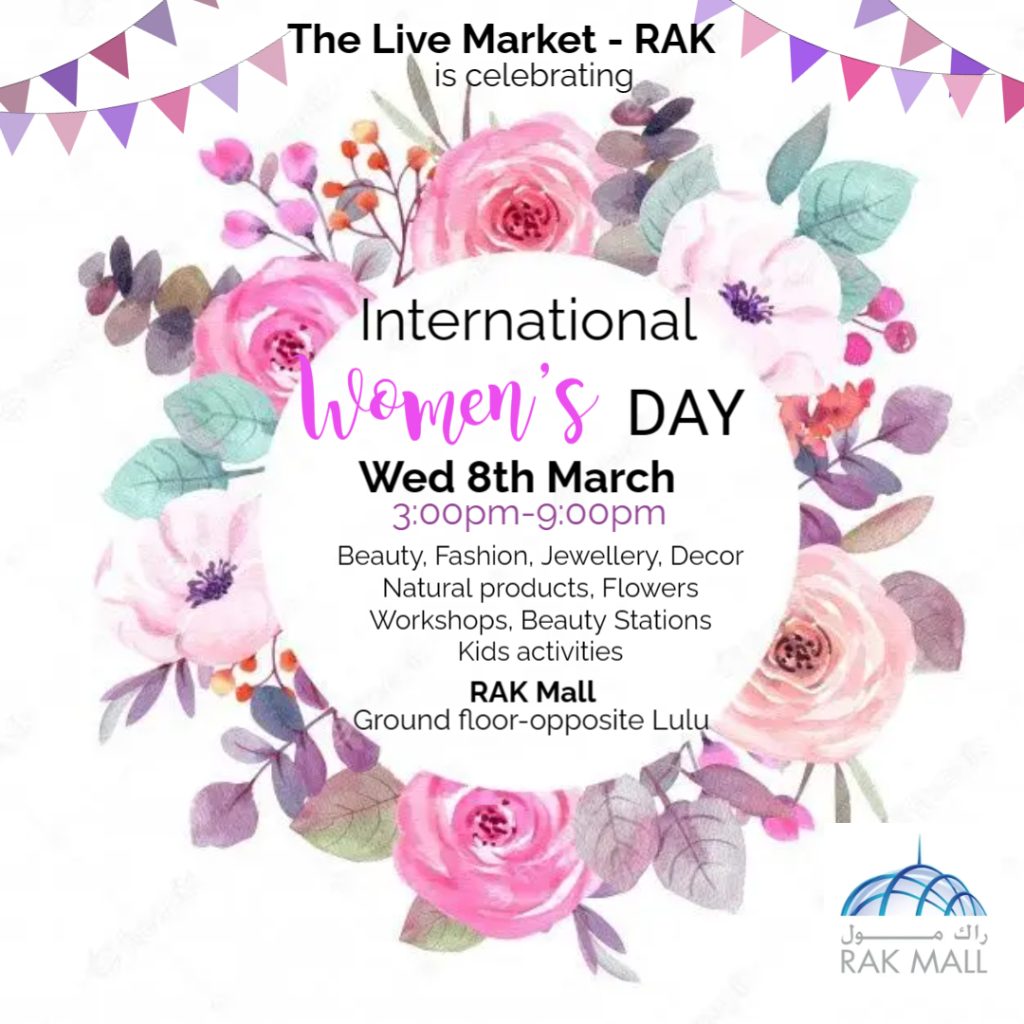 The event is a great opportunity to celebrate the day with your family and friends. There will be a pop-up market featuring a range of products, including beauty products, jewellery, decor, fashion, flowers, and natural products. These products have all been made by women, for women, with love, and will be available for purchase.
The event will also feature workshops, beauty stations, and kids' activities. These workshops are designed to empower women and provide them with valuable skills and knowledge. The beauty stations will offer a chance to pamper yourself and try out new beauty products. Kids' activities will be available to keep your children entertained and engaged.
Overall, the event promises to be a fun-filled day for the whole family. Come and join us to celebrate International Women's Day and support women entrepreneurs.
Contact and Location
susan@parklanegroup.ae