Learn and Play Squash in Ras Al Khaimah
Coined as 'Chess On Legs' cited by Forbes Magazine as 'the healthiest sport in the world', squash is a racket sport played between two people inside a four-walled court using a small, rubber ball, with players taking turns to strike the ball against the front wall.
Squash is one of the best sports in the world for developing both cardio and muscular strength. During a typical 45-minute session, players can expect to burn up to 1,000 calories, exercise all the muscles of the body from the arms (ball striking) to the legs (lunging) and the core (stabilising) whilst playing a competitive, endorphin-bosting game.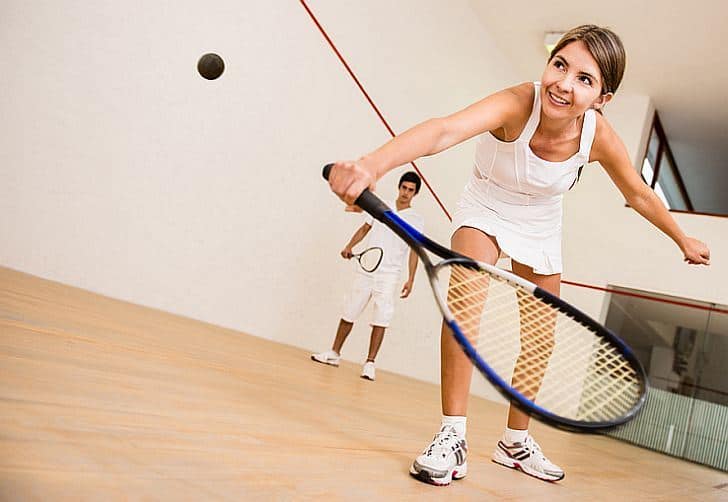 Not only is squash loads of fun – those mad rallies where you dash from one side of the court to the other and let your competitive streak show are also physically exhausting! Here are a few other health and fitness benefits the game brings to your life:
Burn calories – All that rallying makes continuous energy demands of your muscles, giving you little recovery time, which is good news for weight loss!
Improve your aerobic fitness to boost your heart, muscle and lung endurance
Boost your flexibility thanks to the lunging and stretching motions
Develop strength and power in your arm and leg muscles
Improve hand-to-eye co-ordination – those squash balls can be speedy little buggers!
Boost cardiovascular fitness so more oxygen can be pumped through to body to energise your muscles
Boost mental strength and concentration – matches can last a while!
Squash Court Ras Al Khaimah Hotel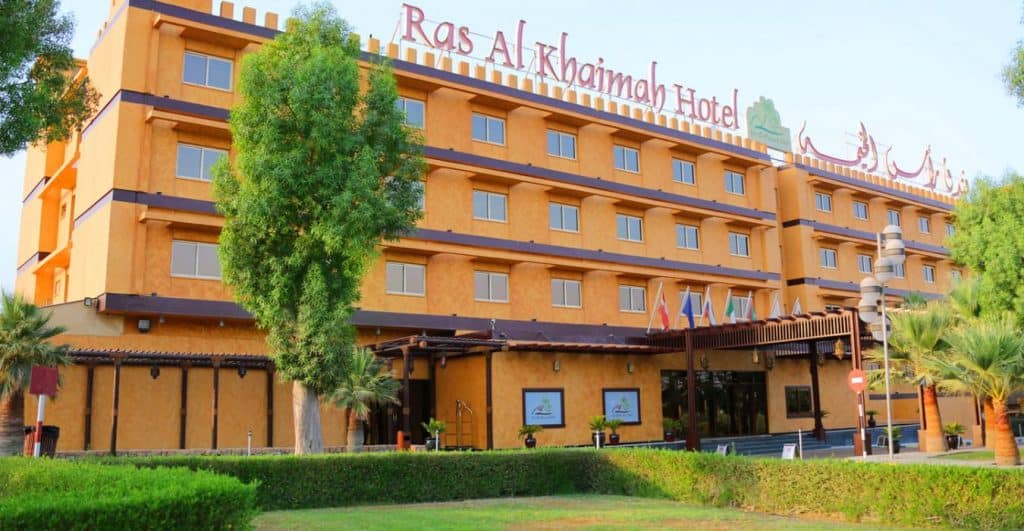 The Hotel is centrally located on top of the hill with a mesmerizing view of the Creek and stunning scenery of corniche and the Hajar Mountains.
The guest can feel relaxed at their temperature controlled swimming pool separate for adults and children. The Gym has advanced equipment to keep you fit. Separate Saunas for men and women. Floodlit Tennis Courts & Indoor Squash Courts. The hotel features a relaxing Spa offering a variety of treatments to help guests to unwind and relax. Kids Club caters to the kids with various activities.
Charges 40 AED per person. Bring your own racket. Open till 9:00 PM
For More Info Visit: http://www.rasalkhaimahhotel.com