Treat your kids to a fun learning camp this spring! Enjoy lunch, beverages and all-day snacks, pool and beach access, activities for the mind and body such as karate lessons, pottery classes, science experiments, beach games and more!
Camp Schedule
Spring Camp details and prices
Longbeach Campground
From 25th March – 8th April
Monday to Friday | 9:00AM – 6:00PM

AED 800* Weekly
AED 2200* Monthly

Kids age 5 -11 yrs old.For inquiries and bookings, WhatsApp +971 56 773 5779 or call +971 50 610 1256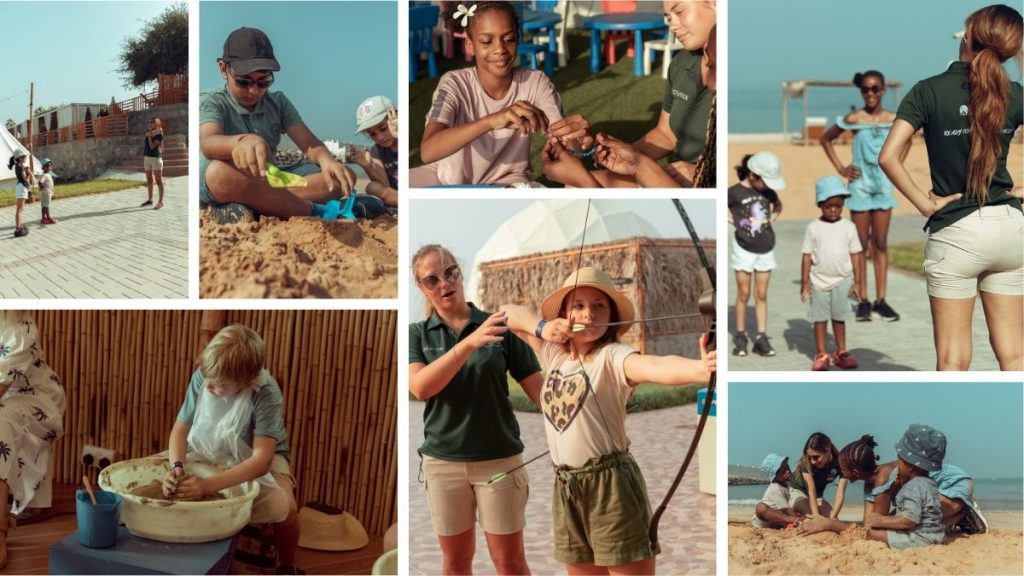 About LongBeach Campground Ras Al Khaimah
One of the first of its kind in Ras Al Khaimah, Longbeach Campground brings together a traditional camping ethos with luxurious amenities and engaging activities — creating an immersive "glamping" experience. Located along a 300 meter stretch of beach, the campground is perfect for staycations, families, romantic getaways, and groups of friends. Choose from a variety of elegant tent options and enjoy an all-inclusive activities package: packed with access to the beach, pool, outdoor spa, water sports, a floating theatre, and more. Book now to experience camping in comfort, the BM way.
More information here
Contact and Location
For Inquiries and bookings please call or WhatsApp +971 56 414 1095