Listen to this article
An unforgettable evening of music, dance, and fine dining awaits you at Karma Kafé by Buddha-Bar's second-anniversary celebration.
In the heart of Ras Al Khaimah lies a culinary and entertainment gem, Karma Kafé by Buddha-Bar. This November, the iconic establishment is gearing up to celebrate its second anniversary in grand style. Join us as we delve into the rich tapestry of experiences this enchanting venue offers.
A Glimpse of Karma Kafé's Journey
Step back to November 2021 when Karma Kafé by Buddha-Bar made its grand debut, quickly earning its place as a prominent player in the immersive dining and entertainment scene in Ras Al Khaimah. With influences from China, Thailand, Korea, Vietnam, and Japan, this establishment is a true testament to cultural fusion and culinary artistry.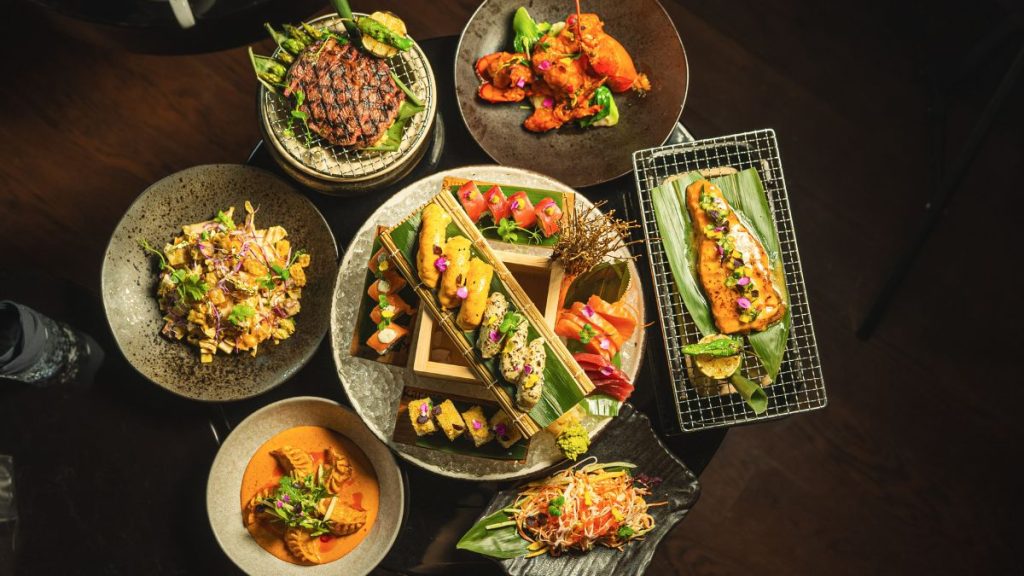 The Stars of the Night
Prepare to be enthralled by the legendary Gipsy's, featuring the exceptional talents of Mario Reyes, Gipsy Man, and Gipsy Ambiance Reyes. Their show-stopping performance will serenade your senses with irresistible Latin classics and original hits, setting the stage for an unforgettable evening.
Musical Magic
As the Gipsy's take the stage, the enchantment continues with iconic songs like Bamboleo, Volare, Amor Mio, and more. These melodies have captivated global audiences for generations, and now, they are set to captivate you.
The Transformation of Karma Kafé's Terrace
Karma Kafé's terrace will undergo a stunning transformation into a dazzling spectacle, complete with extravagant dance shows and the soulful sounds of a live saxophonist. It's a visual and auditory feast that promises to keep your senses in awe.
DJ Mamado's Spellbinding Beats
To keep you dancing all night long, DJ Mamado will be weaving a magical web of beats that will elevate your evening to new heights of indulgence. Let the music move you as you celebrate this special occasion.
A Gastronomic Extravaganza
For the connoisseurs of fine dining, Karma Kafé by Buddha-Bar has prepared a delectable five-course set menu. Each dish is meticulously crafted, featuring sumptuous lobster, succulent wagyu ribeye, mouthwatering crab salad, and a juicy duck that is nothing short of a masterpiece.
Free-Flowing Premium Beverages
Complement your gastronomic journey with a selection of free-flowing premium beverages. Choose from classics, signature creations, and unique concoctions that perfectly complement the exquisite menu.
A Journey into Enchantment
From the moment you step into Karma Kafé by Buddha-Bar, you'll be transported to a realm of pure enchantment. Guided by the symbolic dragon that elegantly winds its way through the venue, you'll be ensconced in an opulent atmosphere where every detail has been curated to perfection.
The Soundtrack of the Night
As the captivating sounds of Buddha-Bar music envelop you, featuring a fusion of perfect House & Electronic and Latino rhythms, your senses will embark on a transcendent journey. Music and ambiance seamlessly merge to create an unforgettable, multisensory experience.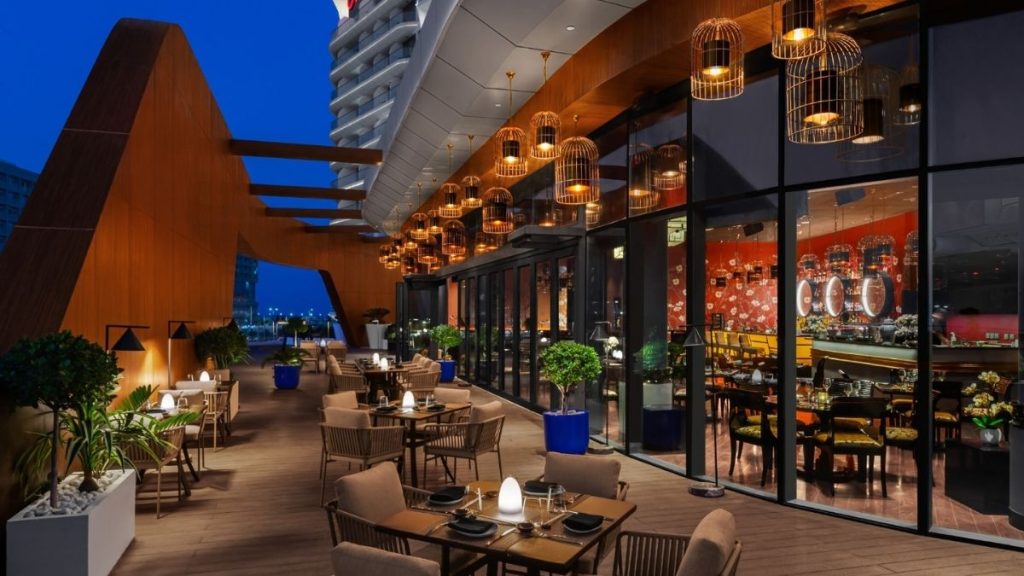 The Location: Hampton by Hilton Marjan Island
Karma Kafé by Buddha-Bar is located within the picturesque Hampton by Hilton Marjan Island. This contemporary hotel offers a stretch of private sandy beach on Marjan Island, providing the perfect backdrop for an unforgettable anniversary celebration.
Ticket Prices and Booking
Prices for this spectacular evening of entertainment, fine dining, and extravagance start from AED 450. To secure your table for Karma Kafé by Buddha Bar's 2nd Anniversary Celebration, book now!
Event Details
What: Karma Kafé by Buddha Bar 2nd Anniversary
Where: Karma Kafé by Buddha Bar, Hampton by Hilton Marjan Island
When: 24th November 2023, from 7 p.m. onwards
Offer and Price:
Starting from AED 450 for a Five-course menu + free-flowing soft beverages
Starting from AED 550 for a Five-course menu + free-flowing house beverages, including signature cocktails and bubbles
Reservations:
FAQs
Q: Can I make a reservation for Karma Kafé by Buddha Bar's 2nd Anniversary Celebration online?
A: Yes, you can book your table by sending an email to info@karmakafe.com or by calling +971 7 209 0099.
Q: What is included in the starting price of AED 450?
A: The starting price of AED 450 includes a five-course menu and free-flowing soft beverages.
Q: Are there vegetarian options available in the menu?
A: Yes, the menu at Karma Kafé by Buddha-Bar includes vegetarian options to cater to various dietary preferences.
Q: Can I expect a vegetarian five-course menu?
A: Yes, vegetarian options are available in the five-course menu, ensuring that all guests can enjoy a delightful dining experience.
Q: Is there a dress code for the anniversary celebration?
A: While there is no strict dress code, we recommend dressing elegantly to match the opulent atmosphere of the venue.
Q: Are children allowed at the celebration?
A: The anniversary celebration is primarily designed for adults. However, children may be allowed, but we advise checking with the venue for specific policies.
Conclusion
Karma Kafé by Buddha-Bar's second-anniversary celebration promises to be an evening like no other. From world-class entertainment and live music to a gastronomic journey through fine dining, this event has it all. Don't miss your chance to be part of this unforgettable celebration on the 24th of November, 2023. Secure your table, and get ready to indulge in an enchanting experience that will leave you with cherished memories.
Contact and Location
Call: +971 7 209 0099