If you have moved into a new house, or need to get your house back in order or make your office sparkling, JollyClean will take care of all these for you. JollyClean understands that cleaning can become stressful for you especially when your busy schedule doesn't leave you with a lot of time to do this necessary chore. You only get the weekend to spend time with your family so why waste it on tacking the dirty house. Instead, go for a professional cleaning option and leave it to them to take care of the job.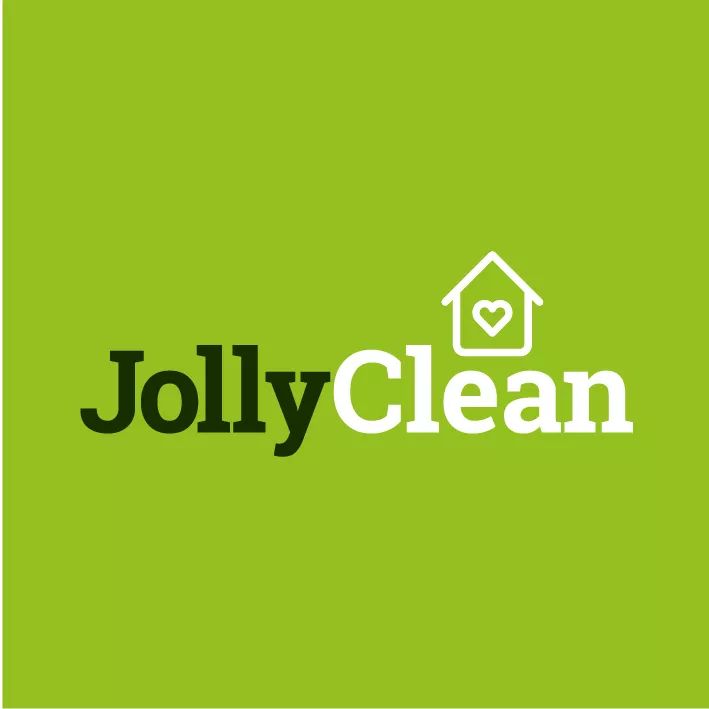 Why use JollyClean?
Based in Ras Al Khaimah we are a British owned cleaning company (est 2017). JollyClean staff will come to your home/office with their up-to-date cleaning equipment and products to give you their expert service at a competitive rate. The cleaning staff are entirely trustworthy so you can entrust your home/ office with them.
Time-saving
For many families, between working full-time jobs, caring for kids and pets, and finding a bit of time to relax, house cleaning often gets put on the backburner.
If this sounds like your situation, it might be time to consider a JollyClean professional house cleaning service. Rather than spending your evenings or weekends dusting and mopping, you can spend time doing things you truly want to do.
Professionally trained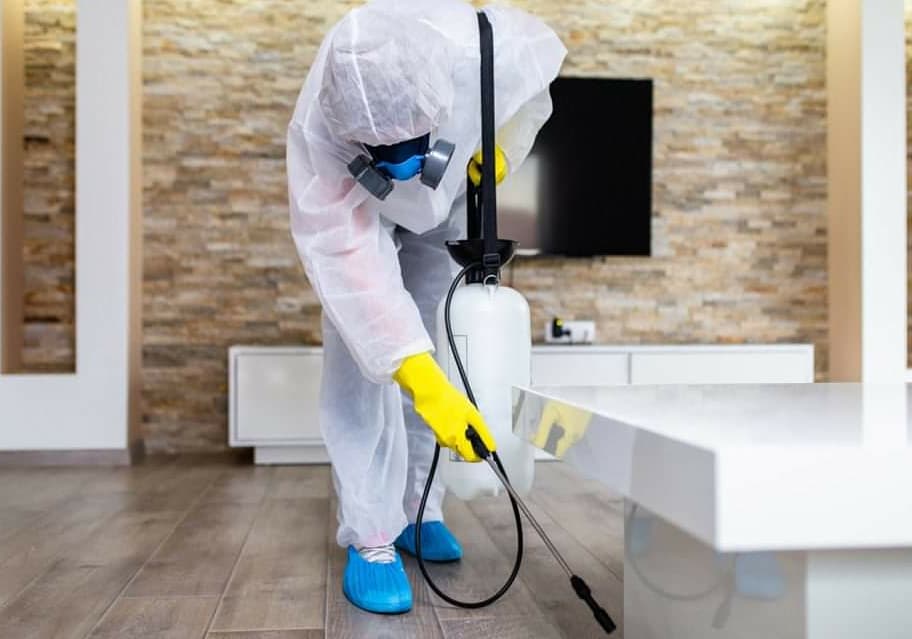 Just like you wouldn't entrust your healthcare to a random doctor you found in the phone book, you shouldn't entrust your home to just any house cleaner service. JollyClean maids are thoroughly vetted and have been trained to handle the cleaning with equipment on all kinds of home environments.
Affordable
You might have an impression that hiring a professional cleaning service might be out of your budget. With JollyClean you will be surprised how affordable they are. Though regular dusting and moping make your house appear clean from outside, there are certain areas where dust and dirt accumulate affecting the overall hygiene and look of the house. It is advisable to deep clean the house once in 2 months so that the house remain bright, fresh and hygienic throughout.
Exclusive Offer on WOW-RAK!
Quote WOWJOLLY and book an experienced cleaner today for only AED 37 per hour
Customised schedule
Get your house cleaned at your convenience. At JollyClean you can book professional cleaners in advance and schedule them when you want to.
EcoFriendly cleaning products
Cheap chemicals are not good! JollyClean cleaners brings their cleaning products themselves that are either homemade, ethically sourced or organic. They are totally safe for kids, pets and elderly.
Pet Friendly
With pets in the house, maintaining hygiene can be a difficult job. Jollyclean cleaning staff have experience in working alongside all sorts of animals from dogs to cats, fishes, birds etc. They use eco-friendly and biodegradable cleaning solutions which are safe for pets.
Home Servies offered by JollyClean
With the help of our professional cleaning staff, JollyClean helps in keeping your house neat and hygienic. They undertake the following home cleaning services.
General cleaning
This includes dusting, vacuuming and mopping of all rooms of the house as per your requirement.
Bedroom cleaning
This includes general cleaning of mattress, curtain, wardrobe and other furniture and fixtures in your bedroom.
Kitchen cleaning:
Our professional cleaners scrub and clean the dirt that accumulates on your kitchen wall. They clean hard-to-reach spots like under and behind the appliances, over the kitchen cabinets and under the sink.
Bathroom cleaning
This includes the cleaning of the bathtub, cleaning of bathroom sink and cabinets. They scrub and clean the bathroom tiles and other fittings in the bathroom.
Business Space cleaning services by JollyClean
JollyClean also takes care of the need of the commercial places. In today's time, hygiene is of prime importance in offices where there is movement of so many office staff and other personnel. JollyClean offers factory/warehouse cleaning and sanitisation, high rise rope access window cleaning and external façade cleaning, office, school/nursery, hospital, salon/spa and retail cleaning.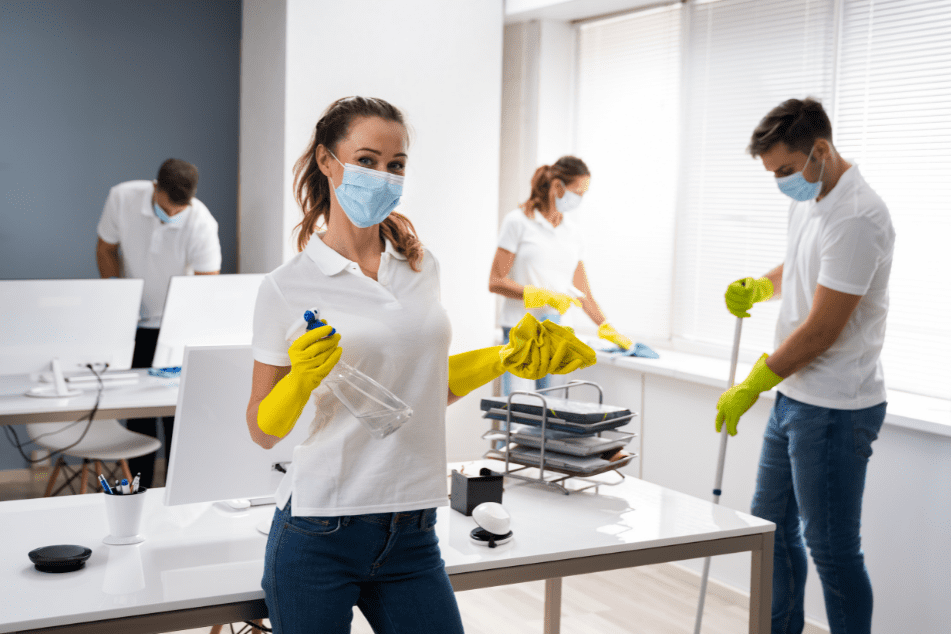 Office and Buildings
Improve morale and decrease sick days with a clean, healthy office environment
Retail Stores
Close the sale and bring customers back with a clean shopping experience
Restaurant Cleaning
Give your chef a clean kitchen and your customers a spotless dining area
Special Events
Impress your partners and fans with a stadium space worth cheering for
Plants and Facilities
Stay safe and on the job with clean work areas, offices and restrooms
Schools and Universities
Keep students and faculty in the classroom with A+ cleaning services
Hotel and Resorts
Receive 5-star comments and keep guests coming back for more
Government Buildings
Uphold public trust and employee morale with clean buildings and facilities
hello@jollyclean.ae Or call 0543860938, 0565599355
Health and Safety
Their management and staff take responsibility for the Covid19 pandemic very seriously. Their staff is fully vaccinated and regularly gets PCR tests. In apartments, villas, offices, and factories, their staff wears protective masks, gloves, and PPE gear during sanitations.
They provide the staff with the correct PPE. When Jolly cleaners wear single-use gloves they will throw away after each task. Waterproof and slip-resistant footwear are also worn. Masks will be worn at all times in adherence to the current UAE directives. JollyClean trains and supervises the drivers and cleaners appropriately. They instill safe working procedures and practices to ensure a safe working environment for all.
JollyClean Plans
They have a cleaning service program to suit your individual needs and budget.
Jolly Domestic Cleaning
Apartment or Villa Cleaning; one-off, daily, weekly, monthly or end of contract servicing.
Standard or deep cleaning.
Sanitization
Pest Control
Jolly Industrial Cleaning
High Rise Window and External Façade Cleaning
Factory Warehouse Cleaning
Industrial Sanitization
Hotel/ campsite/ beach club housekeeping
School/nursery/ office/ hospital/ salon/gym/ retail/gym & health club/ restaurant/ special event cleaning
Pest Control
hello@jollyclean.ae Or call 0543860938, 0565599355