Listen to this article
Don't have time to clean your home thoroughly? Between work and family, you only have a few free moments. If you don't want to spend it vacuuming, dusting, and tidying up your space, you need a local, trusted home cleaning solution.
Dhobee can help you with all this! They offer quick and affordable door-to-door House Keeping, Sofa Cleaning, Mattress Cleaning, Carpet Cleaning, and Dry Cleaning Services in Ras Al Khaimah.
Dhobee Laundry is professional Laundry, Dry Cleaning and Housekeeping service in Ras Al Khaimah who are expert in managing your laundry, carpet, mattress, sofa, and household chores.
Exclusive Offer for WOW-RAK Subscribers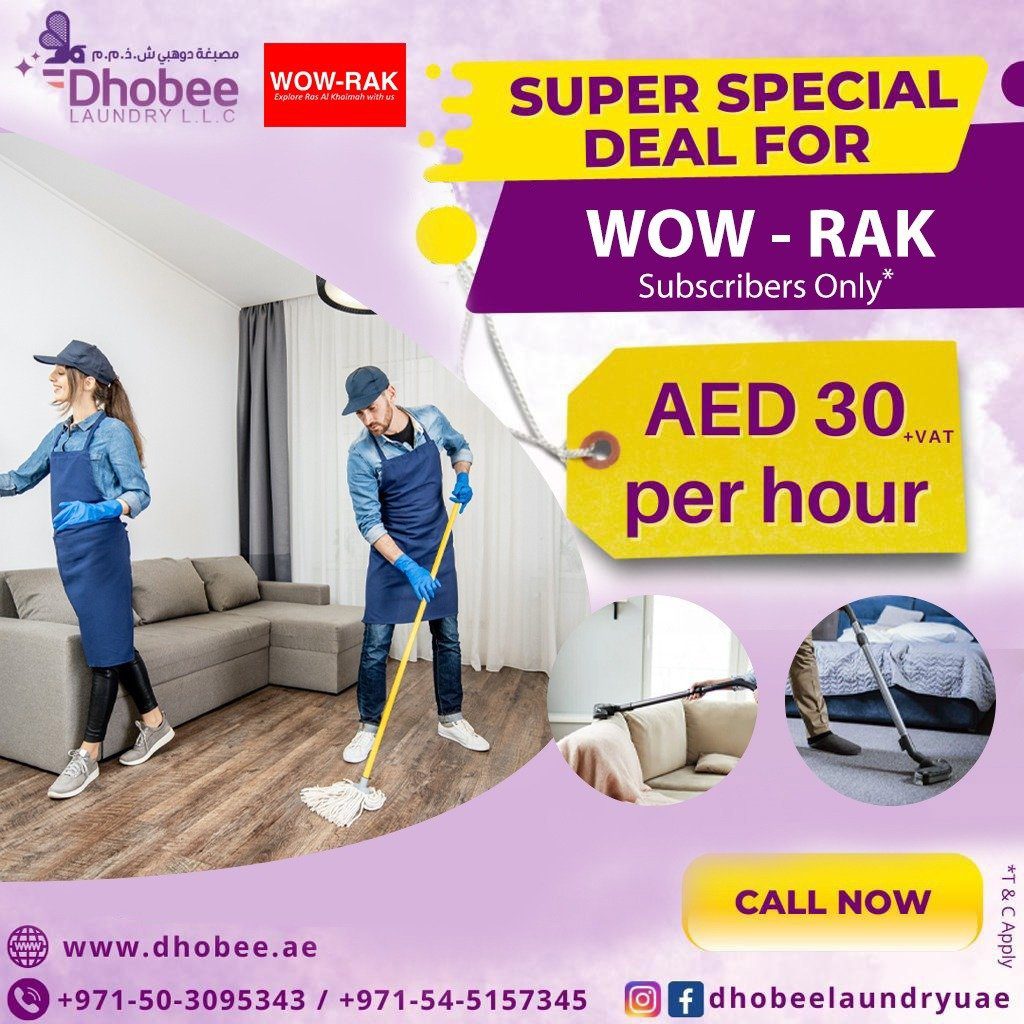 Now Avail special rate of AED30 per hour on Housekeeping. Terms apply
Minimum 2 hours booking. Available in Dubai and Ras Al Khaimah Only
Offer on Sofa Cleaning Services
Now Avail special rate of AED30 per seat on Sofa cleaning. Terms apply
To Redeem these offers, mention WOW-RAK while booking.
This offer is for Regular home cleaning services only. Special rates for Deep Cleaning as well for Wow RAK subscribers upon work inspection. Offer Valid till 28th Feb 2023
The above prices exclude 5% VAT
How to Book House Keeping and Sofa Cleaning Service
Dhobee Laundry offers a convenient and easy way to book your services.
WEBSITE
WHATSAPP
CALL
Contact 050-309-5343 or 054-515-7345 to book