Grandiose Supermarket : First Eco-Friendly Outlet in Ras Al Khaimah
Grandiose, the fast-growing contemporary supermarket chain owned by UAE headquartered conglomerate Ghassan Aboud Group, has opened its latest outlet in Grove Village, Ras Al Khaimah – the new lifestyle boutique mall. Grandiose is bringing its emphatic commitment to sustainability to Ras Al Khaimah, enabling consumers to purchase high-quality products while acting responsibly in conserving our environment for the future.

Grandiose has a partnership with leading European food retailer Intermarche, that has resulted in an impressive assortment of healthy and nutritious products selected to meet the discerning needs of RAK's residential communities. Notably, Grandiose at Grove Village features a specialized section that offers and wide range of organic and superfood options.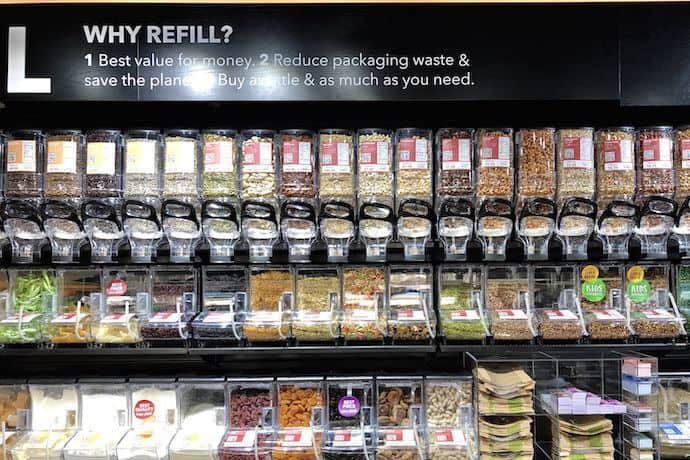 Grandiose also has a long-standing commitment towards sustainability and is continuously investing in efforts to combat the global plastic pollution crisis and reduce food wastage. Grandiose has removed single-use plastic bags at checkout counters while using non-plastic cutleries in its 'grab and go' section. Further, through REFILL – one of many eco-friendly initiatives from Grandiose – the company is making it easier for customers to reuse product packaging, potentially saving significant volumes of unnecessary plastic and packaging waste.
"Grandiose aims to play an active role in the communities we operate in, and to contribute to the common good. As a neighborhood supermarket, we look forward to being part of the Grove Village community and providing Ras Al Khaimah consumers with superior customer experiences. Our efforts in reducing plastic packaging and encouraging mindful consumption is an investment in our collective future that we are proud to make," said Fabrice Le Boulenger, General Manager of Grandiose. "At Grandiose, our agenda is to promote a relevant and progressive lifestyle to our customers, while positively contributing to the social and economic growth of the community. We work closely with local small and medium-sized enterprises who share the same values as us to source special and fresh produce. We truly believe that a business will thrive if it addresses and develops in parallel with the consumption evolution.
Grove Village officially opens on September 27, providing varied dining, shopping, and entertainment options, as well as hosting a range of community events.
"We are excited about Grandiose's positive economic impact on the Ras Al Khaimah community and how we can empower our customers to practice mindful consumption by offering a wide range of products catered to their lifestyles, dietary needs and preferences Our wide range of fresh produce and coffee will provide attraction options for local customers."
---
---