Laughter All the Way Teed Up For Al Hamra Golf Club
Big Fish Entertainments & Comedy announce stellar line up for June gig at Al Hamra Golf Club
Who doesn't need a fix of laughter and merriment, well June sees the people of Ras Al Khaimah being served up an array of talent, laughs and giggles, as The Big Fish Comedy Show rolls into town. Starting at 7pm on Saturday June 22nd. The Al Hamra venue will enjoy the quick wit and repartee, of Conor Drum, Keith Farnan and Sonja Jayne Salmon.
Conor Drum
A regular on the UK Comedy circuit Drum has performed his famed shows from Barcelona to South Africa whilst bringing several successful shows to the Edinburgh Fringe Festival. He delivers high quality material and is the definition of a skilled raconteur.
Keith Farnan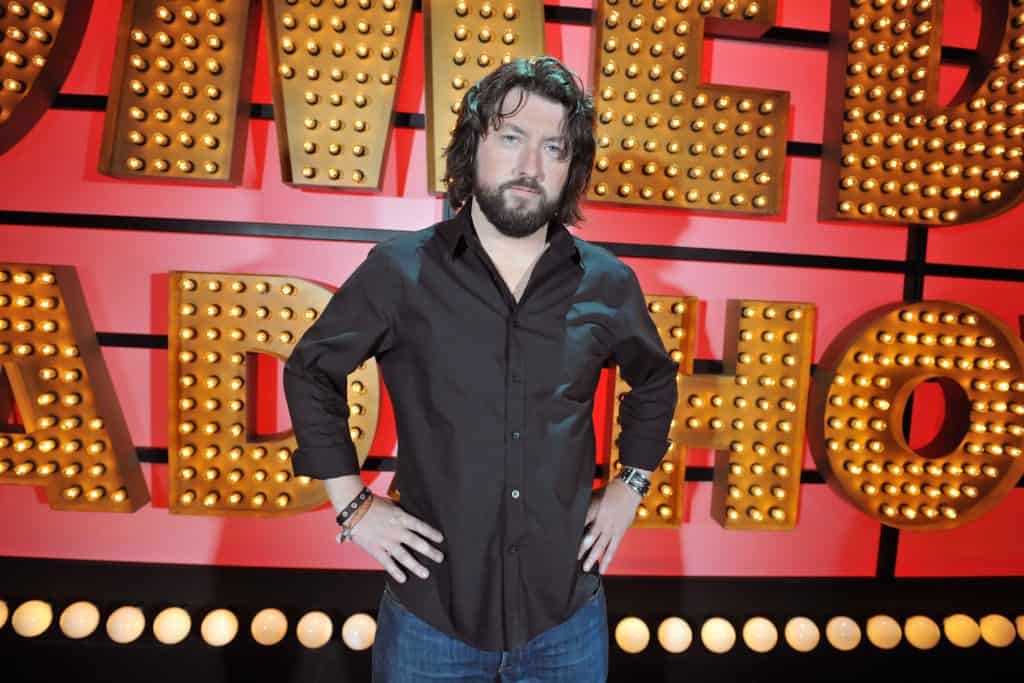 Keith Farnan is a media crtics choice in London, New York, Australia and Dubai. A thought provoking comedian who brings a laugh out loud culture to his audiences, Having appeared on BBC's Michael Mcintyre Comedy Roadshow as well as adapting his own comedy documentary for RTE, Money, Money, Money: Keith Farnan versus the Economy, Keith has just topped an outstanding eighteen months by appearing at the Montreal Just For Laughs All Access showfor the Canadian Comedy Network and Hollands highest rating comedy show, The Comedy Factory. In America, Showtime have Keith has appeared on their new standup show, Live From Amsterdam, which brings together the best American and European comedians working today.
Sonja Jayne Salmon
Add to this the wonderful Sonja Jayne Salmon, and the Rs Al Khaima are in for a superlative evening of entertainment, Salmon Turning professional in 1998, quickly started making a name for herself on the stand-up circuit, winning numerous comedy awards. A consistently funny & undoubtedly talented performer, Sonja is known for her strong crowd & audience work & can turn her talents to any situation. Described as having quick wit and the best timing this sets up a stand out show for Abu Dhabi.
Salmon is delighted to be in Ras Al Khaimah "Playing such a great venue in Al Hamra will prove to be a superb evening of entertainment with myself and the boys. I can't tell you how excited we all are and just know that it will be laughter all the way!"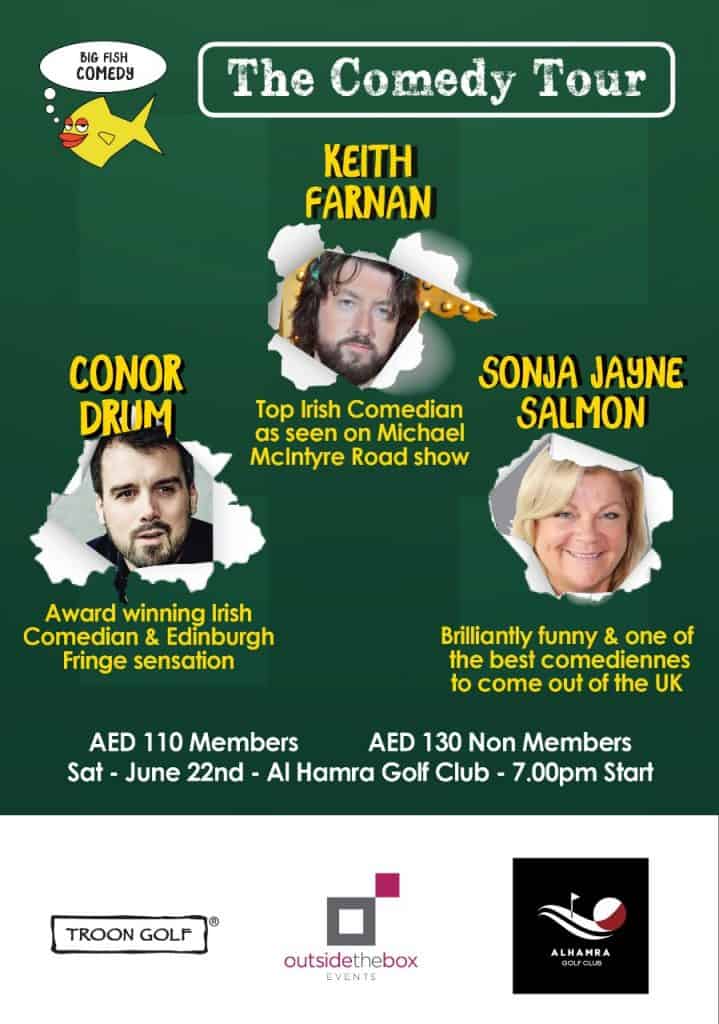 Paul Booth General Manager speaking on behalf of Al Hamra Golf Club stated " Al Hamra Golf Club are delighted to welcome the talented trio to the Emirate of Ras Al Khaimah, we are sure this event will prove a successful addition to community activities and will be the first of many. Please join us with family and friends for a night of fun and laughter on the 22nd June".
Group discounts
10% discount available on a single booking of group of 10 or more. Contact: +971586292271 for details.
Calendar Event
[ai1ec tag_name="The Big Fish Comedy Show"]