Get your sunscreen out and pack your pool bags for a luxurious pool and lunch day at none other than Bab Al Shams Desert Resort. Popular for their luxe surrounds, head to the resort for a picture-perfect pool day! Pamper your tastebuds with a delightful lunch at Al Forsan Garden, where succulent prime cuts, seafood platters, and soft beverages promise to impress. Turn your pool day into a family getaway where your little ones below 4 years can enjoy complimentary passes. Children from 4-11 years can enjoy a lovely 50% off.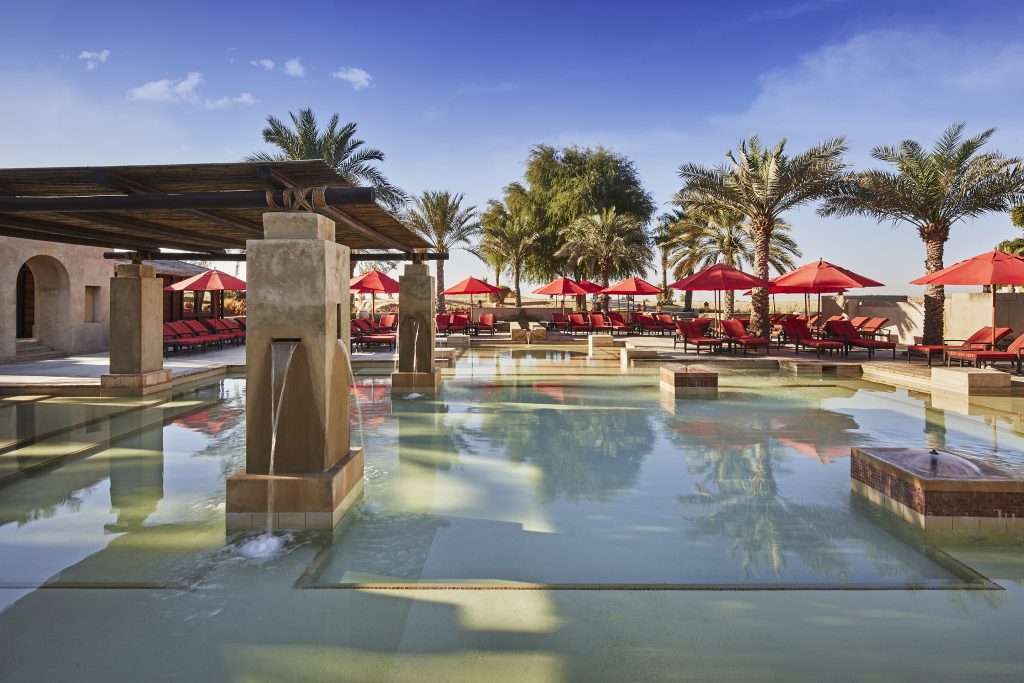 Price: AED 400 per adult | AED 200 per child (4-11 years old) | Complimentary passes for children below 4 years
Date: Every Friday, 12:30pm – 4pm
Booking: Call +971 4 809 6194 or email restaurants@babalshams.com
Bab Al Shams Desert Resort: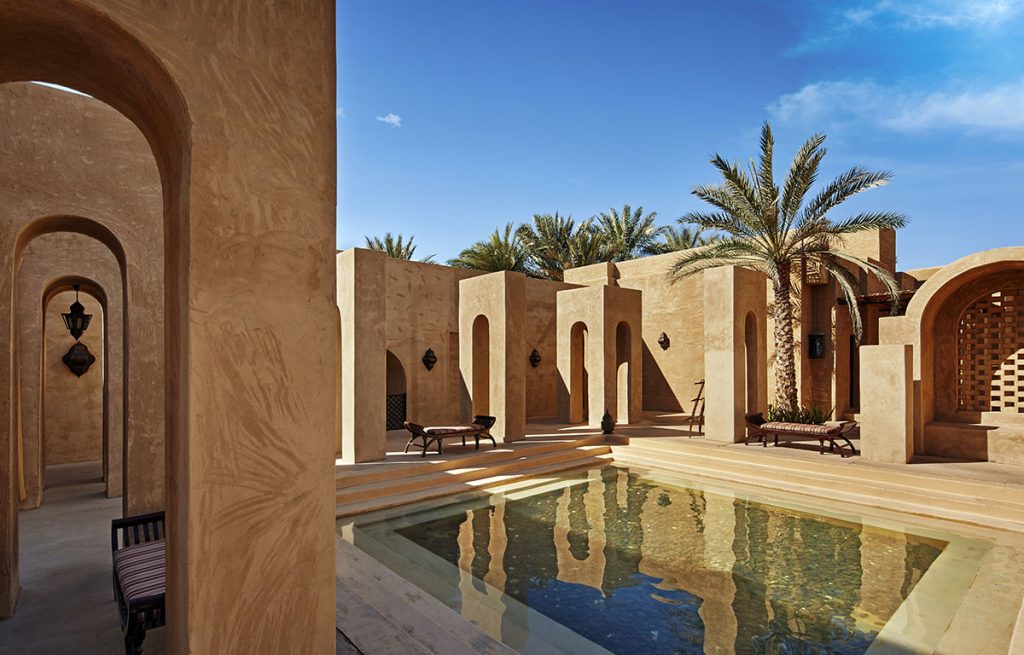 Nestled among the dunes, the low-lying Bab Al Shams resort is the world's favourite choice for dream desert getaways. This oasis of tranquility combines rustic charm with top-tier hospitality and luxury to bring to life an authentic desert experience. Though isolated from the busy world around it, Bab Al Shams remains easily accessible and is a mere 45-minute drive from both Dubai and Abu Dhabi airports.
Within, a world of sumptuous cuisine, nature walks, camel rides, and desert adventures awaits you. From temperature-controlled pools to archery ranges and falconry exhibitions, Bab Al Shams offers all the elements required to create memorable stays. Outside, the resort's desert ecosystem hosts gazelles, birds, geckos, and a cornucopia of wildlife. Bab Al Shams' attractions, sweeping vistas, and world-class hospitality make it the perfect venue for relaxing stays, celebrating special occasions, and creating memorable corporate events.