Revisit the Jurassic Era!!!
Visit with your family and friends to experience the adventure with giant interactive dinosaurs from the past, only at Al Naeem City Center Ras Al Khaimah.
Dinoworld provides a platform to children from 1-12 years old for social interactions and active play in a safe, secure and conveniently accessed location. Dino World has a simple invitation to one and all: Come play!
This indoor theme park has put an effort to FUN and Learning. They provide basic insights of the planet's awesome creatures 65 million years ago! – From the personal lectures of our in-house "Paleontologist" Dr. Rex, and with our resident friendly neighborhood dinosaur, Deeno!
What to Expect at DinoWorld Ras Al Khaimah
Dino world is located on 1st Floor of Al Naeem City Center. One can locate Dinoworld by following small Dino footprints on the floor.
The kids playing area is safe and intuitive.
It consists of many life size dinosaur statues for kids to learn.
Fun rides and games for kids of age 1-12 years.
Learning opportunities for kids
Friendly staff
Special sound effects
Big Rides
Kiddie Rides
Prize games
Video games
Offers at DinoWorld Ras Al Khaimah
Buy for AED 120 and get AED 70 Extra Bonus
Buy for AED 150 and get AED 90 Extra Bonus
Buy for AED 300 and get AED 170 Extra Bonus
Buy for AED 500 and get AED 270 Extra Bonus
Monday Funday
Every Monday enjoy all the rides and selected games for just AED 1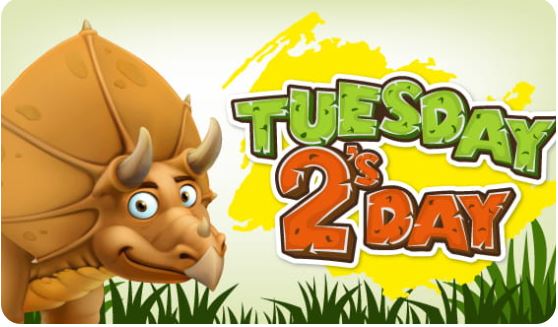 Tuesday 2's Day
All Rides and Games (Except Prize/Crane Games) at AED 2.00 all day Tuesday.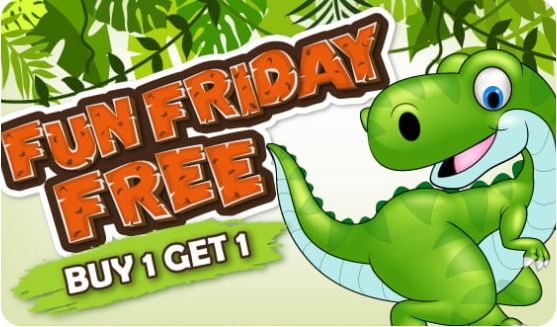 Fun Friday Free
For all school Teachers and Employees only can avail buy one take one every friday upon minimum purchase of AED 100.00
Note: Just present your valid Employee or School ID. This offer is not valid with other offers.
School Tours at Dinoworld
Dino World is very eager to help the schools for the exposure and learning of the students through Edutainment and Dino Facts and trivia. They provide educational and interactive learning the students will surely enjoy. Dino World is more than just a fun place where your child can spend a happy time. They can help all kids develop important skills.
To arrange a special school tour, contact the number below
Working hours
Daily from 10:00 AM till 11:00 PM
Contact and Location
Phone: +971 7 228 4428
Website http://dinoworld.ae/
Al Naeem City Center Ras Al Khaimah