Dhayah Fort of Ras Al Khaimah is getting a renovation
Come October, you will be able to step into a fully refurbished Dhayah Fort and admire a chapter of a glorious past. The Department of Antiquities and Museums (DAM) in Ras Al Khaimah is renovating the historic 18th-century castle to revive its iconic splendour.
The Dhayah castle is the only remaining fortress in the UAE, according to Ahmed Obaid Al Tunaiji, director-general of DAM.
"The renovation project, to be carried out in collaboration with the Tourism Development Authority, RAK, is expected to be completed in October this year."
The castle is to be turned into a tourist hotspot, he added. "This is in line with a comprehensive development project for the entire area to be achieved this year."
"The fort, to be open to the public this October, will be an added site on the UAE visitors' map and tourists may explore it during the Expo 2020 Dubai."
The castle, strategically built on a plateau, consists of two parts and is surrounded with an old fence, while the main entrance is at the south west, Tunaiji pointed out.
"Dhayah, where the fort is, and Shamal were the first areas to be inhabited in Ras Al Khaimah."
This was mainly because of their strategic location which is close to the sea, he said. "These two areas are famous for local qarm or mangrove tree, which adds to their picturesque setting."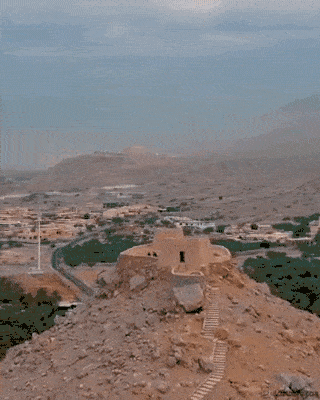 The castle was built on top of the plateau and close to the mountain primarily to work as a site where one can watch over the ships sailing into the creek, Tunaiji said. "Traces of artillery shells were found in some parts of the fort in the 1970s, indicating its monitoring role in the past."
The fort was last renovated in 2000. "Some writings and graffiti were reported on the walls of the castle despite warning signs not to sully the site."
---
---