Daily Life Forever 52 Cosmetics, Ras Al Khaimah
Forever52 is a fast selling European cosmetics brand specializing in professional make up ranges most preferred by makeup artists and professionals.
Born in early 90's in Paris, Daily Life Forever 52 has successfully developed a high range of fashion and make-up products that can fulfil all the make-up needs and requirements of women.
Range of Products
Face Make-up Product Range
Daily Life Forever52 owns a wide range of Face Make-up Products. Incorporating a line of fabulous foundations, highlighters, blushers, face primers, contouring products powders, concealers, they offer more than 400 shades in face make-up range of 50 products in varying finishes.
Eye Make-up Product Range
Pick your favourites from the best ever kajal pencils, eye-contours and highlighters, mascaras, eye-liners, eye-shadows, eye-brow corrector kits and more.
Lips Make-up Product Range
With more than 20 products and 400 shades, you can grab the best ever lipsticks, lip liners, gloss and crayon paints to dress your lips beautifully.
Worldwide Presence
Daily Life Forever52 is sold in 1200 stores around the globe, with 200 training institutes, 350 exclusive department stores and mall outlets.
Present in all major countries like France, Italy, Germany, Poland and Norway, Daily Life Forever 52 stepped in Gulf in the year 2007 and have marked their presence in prominent countries across the Middle East including Kuwait, Oman, Saudi Arabia, UAE, Qatar, Bahrain, Iran and Iraq.
Presence in Ras Al Khaimah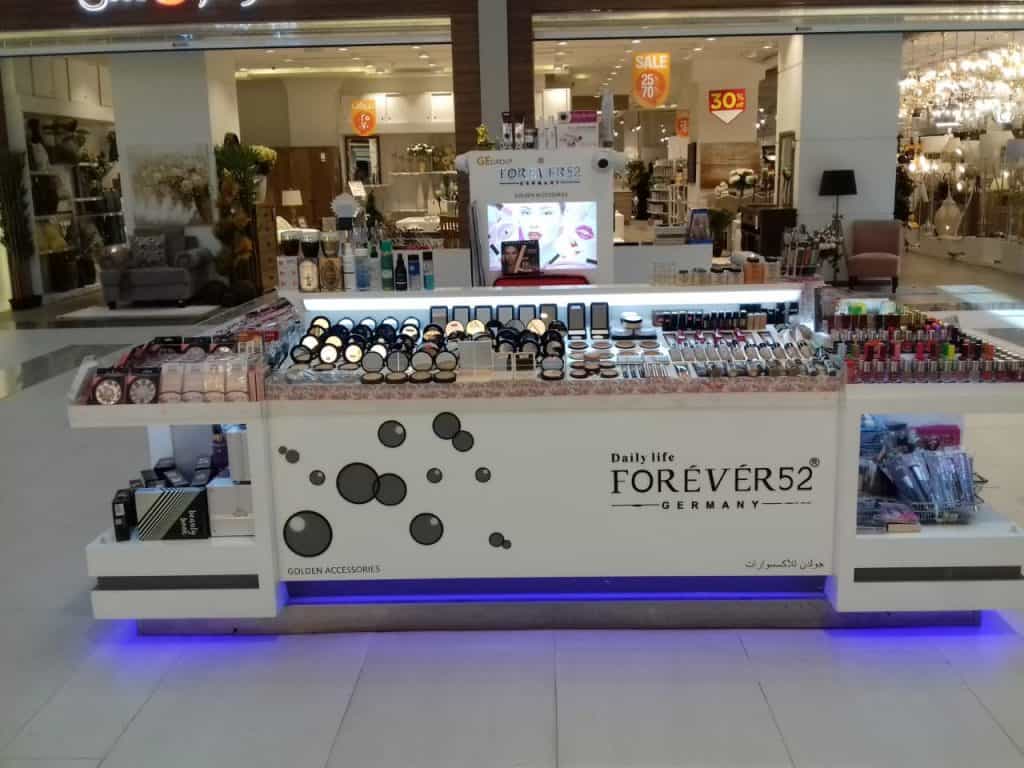 Daily Life Forever 52 is present as an Island Kiosk at Manar Mall, Ras Al Khaimah.
Contact: 0556616796
On going Discounts