Consul Generals of Indonesia and Thailand visit Ras Al Khaimah
HH Sheikh Ahmed bin Saqr Al Qasimi, Chairman of Ras Al Khaimah Economic Zone (RAKEZ), has recently welcomed HE Ridwan Hassan, Consul General of Indonesia to the United Arab Emirates (UAE) during his visit to Ras Al Khaimah and RAKEZ to discuss ways on boosting the economic relationship between Indonesia and Ras Al Khaimah. The visit was also followed by another visit by HE Mr Chairat Sirivat, Consul General of Thailand to the UAE to discover the opportunities for Thai businesses in the emirate.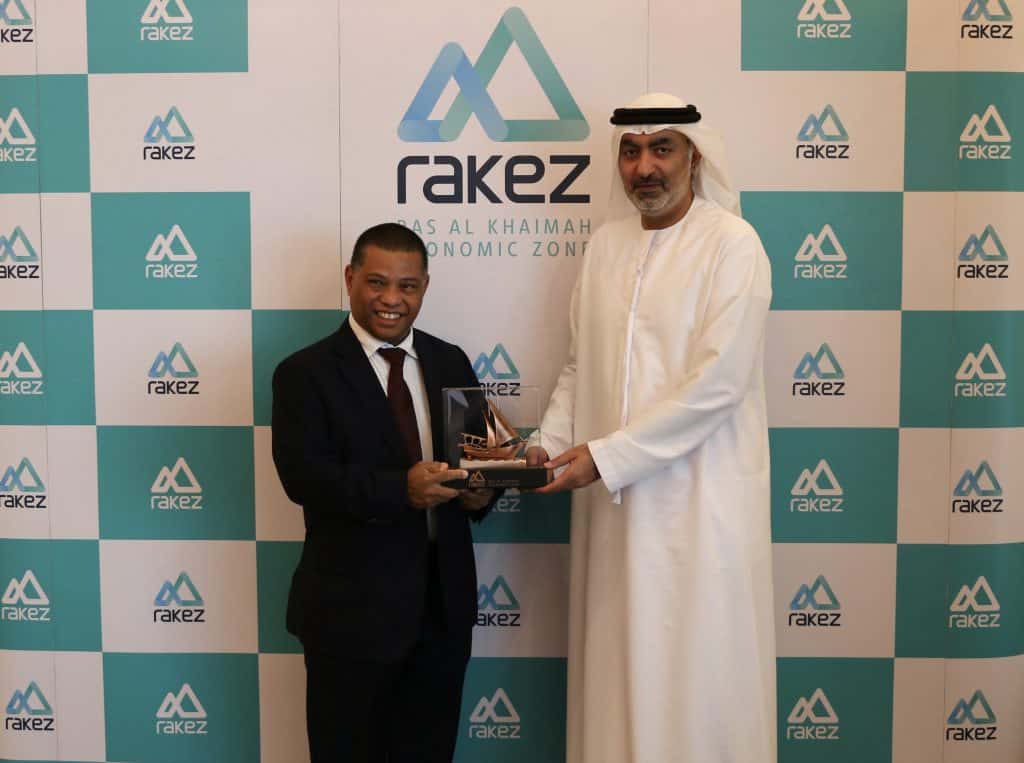 Along with senior officials from both consulates, the visits came parallel to the efforts Ras Al Khaimah and RAKEZ to strengthen their relationships with Indonesia and Thailand by promoting investments opportunities and facilities that RAKEZ offers to Asian businesses.
The discussion between respective parties placed Ras Al Khaimah's economy in focus, particularly how the emirate built itself into an economic powerhouse with booming diverse industries as well as the efforts RAKEZ is doing to attract more companies from Asia to plunge in the unique opportunities of setting up shop in the emirate. Presently, Asian companies for over 53% of the economic zone's clientele, which is over 8,000 businesses operating mostly as traders and consultants in various segments.
Early this year, RAKEZ has introduced its Industrial Strategy to further support the manufacturing sector in the emirate, which currently contributes to 28% of Ras Al Khaimah's GDP. With this, RAKEZ focuses on attracting more industrial players from Asia to join its over 770 community of global producers flourishing in its three industrial zones.
---
---